Many people tell me that they do not have time to make healthy meals from scratch. I do not have time either. That is why for the past few years I try to do all my baking on one day of the week. I do not do freezer cooking, although I think it is a great idea, I just try to do all my meal prep at the beginning of the week.
Baking day looks different every week because it changes based on my menu. This week I focused mainly on breads because the other aspects of our meals were pretty simple. The main thing to remember about baking day is you need to pick a day that you will be home. I usually spend about 5 or 6 hours from start to finish but not all that time is spent in the kitchen. When I am not in the kitchen I use that time to cut coupons, catch up on chores or hang out with the kids.
My plan for baking day this week was:
Whole wheat rolls (for salmon cake sandwiches)
2 loaves potato bread (for French toast)
Bagels (I forgot to take pictures, but click on the link and you will see a step by step tutorial from a previous baking day)
English Muffins (for English muffin pizza)
Sweet potatoes (for sweet potato muffins and dinner sides)
Bread Crumbs
Our family loves French toast made with potato bread. You can find the recipe I use at Allrecipes.com. I usually double the recipe to make two loaves for our family.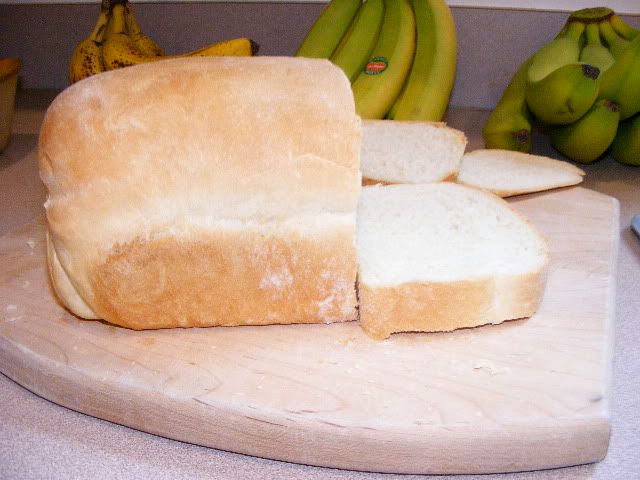 Since I was already using my oven I decided I would bake some sweet potatoes. We had them as a side that night for dinner and I used the leftovers to make Laura's sweet potato muffins.
I had several lone slices of bread taking up space in my freezer so I made bread crumbs. I make them in my Vita-Mix, but they could easily be made in a food processor as well.
My plea for granola recipes worked! I received so many great recipes, I can't wait to try them. The first granola recipe I tried was pretty basic, but delicious.
My biggest accomplishment of the day was English muffins. I had wanted to make them for a long time but kept putting it off. They were so easy to make, I will definitely make them again soon!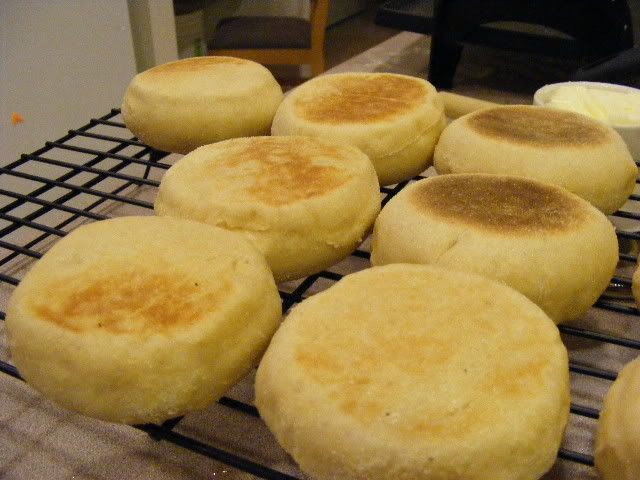 These taste so much better than store bought muffins and are easy to make!
That was the extent of my baking day. For the rest of the week I have light meal prep, but nothing that takes too much time. My family will eat healthier this week because I took one afternoon to get most of my work done.