Many people tell me that they do not have time to make healthy meals from scratch. I don't have much time either. That is why for the past few years I try to do all my baking on one day of the week.
Occasionally I will have a freezer cooking day, but I prefer to do my meal prep for the week on one day.
Baking day looks different every week because it changes based on my menu. This week I focused mainly on breads because the other aspects of our meals were pretty simple.
The main thing to remember about baking day is you need to pick a day that you will be home. I usually spend about 5 or 6 hours from start to finish but not all that time is spent in the kitchen. When I am not in the kitchen I use that time to cut coupons, catch up on chores or hang out with the kids.
Make a List of Foods You Want to Bake
I usually make my menu plan first then make a list of any of the items I want to make from scratch. Remember when you are baking you can always double or triple the recipes and freeze them for later in the month.
Here's a sample baking plan based on our weekly menu.
Whole wheat rolls (for salmon cake sandwiches)
2 loaves potato bread (for French toast)
English Muffins (for English muffin pizza)
Sweet potatoes (for sweet potato muffins and dinner sides)
Bread Crumbs (always good to have in the freezer)
Other items that are great to make on baking day are muffins, pancakes, waffles, and snacks. When you are baking you can take your free time and chop up fruits and vegetables for the week as well. I like getting as much done as possible in one day.
Gather and shop for ingredients
There's nothing more frustrating that starting a recipe and realizing half way through you don't have a very specific ingredient. This actually happened to me this week with chocolate chip cookies!
Make a list of ingredients you need to purchase and add them to your grocery list.
Pick your baking day and stay home
As I mentioned before, when baking you need to be able to stay home and monitor the oven. It's hard to have a baking day if you are in and out of the house all day.
Schedule your baking
Some items on my list needed time to rise. Other's can be made and baked right away. I like to plan out the order of baking so that I have room in my oven for all the food.
I also check the baking temperatures to make sure I plan out when things go into the oven. When baking temperature can matter a lot, so I don't want to end up spending longer than necessary in the kitchen waiting for things to go into the oven.
Start early
This is my personal preference, but I like to get a head start on baking day. For example, I'll make a large batch of pancakes or waffles while the kids are waking up and serve it for breakfast then freeze all the extras.
Also if I start early I'm usually able to be finished and have the kitchen cleaned up by early afternoon.
Sample Baking Day
Our family loves French toast made with potato bread. You can find the recipe I use at Allrecipes.com. I usually double the recipe to make two loaves for our family.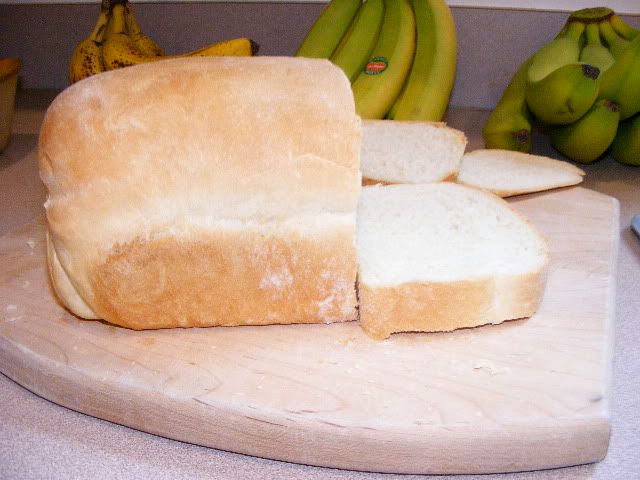 Since I was already using my oven I decided I would bake some sweet potatoes. We had them as a side that night for dinner and I used the leftovers to make Laura's sweet potato muffins.
I had several lone slices of bread taking up space in my freezer so I made bread crumbs. I make them in my Vita-Mix, but they could easily be made in a food processor as well.
My favorite granola recipe is pretty simple but delicious. What I love about it is that you can add whatever ingredients you love to make it work for your family.
My biggest accomplishment of the day was English muffins. I had wanted to make them for a long time but kept putting it off. They were so easy to make, I will definitely make them again soon!
These taste so much better than store bought muffins and are easy to make!
After spending about 4-5 hours baking I have enough baked goods for the next few weeks. I try to double or triple every recipe so that I don't have to bake weekly especially in the Florida summer.
You might also like…