A few months ago I got a great deal on potatoes, ten pounds for two dollars! There was a two bag limit so I got two. Even our big family cannot eat twenty pounds of potatoes before they go bad so I decided to make a huge batch of mashed potatoes and freeze it.
When thawing frozen mashed potatoes you end up with a lot of extra water. At first I tried to squeeze the water out by cutting a small hole in the corner of the ziploc bag they were stored in. This worked, but I always ended up losing a bit of potato as well.
As I was thawing my frozen mashed potatoes today, I realized I could reheat them on the stove and add  1/4 cup of mashed potato flakes to thicken the potatoes. The potatoes thickened up immediately and tasted great!
To thicken watery frozen mashed potatoes place in a pot and heat until bubbling.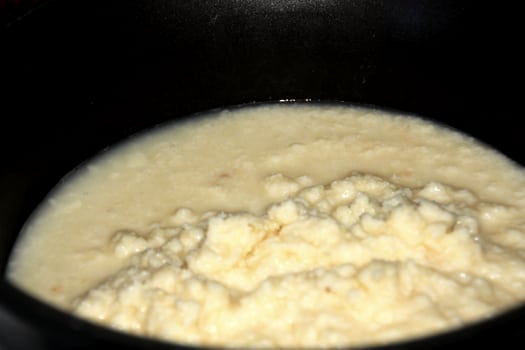 Add a small amount of potato flakes. I added 1/4 cup to 3 cups of frozen mashed potatoes.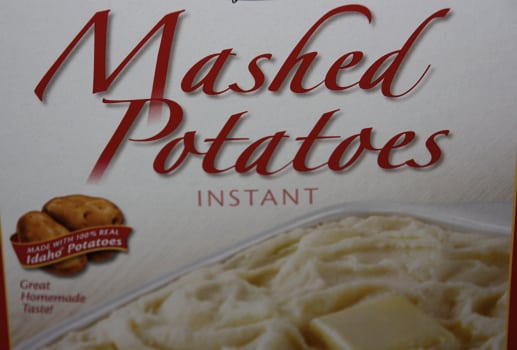 Mix in the potato flakes and remove from the heat.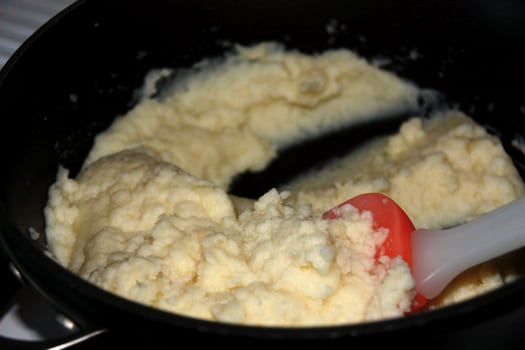 The mashed potatoes will immediately thicken.
Serve.
You might also like…