I'm very excited to be participating in a great Motherhood Buck Books Bundle.
For only $10 you can download the following books.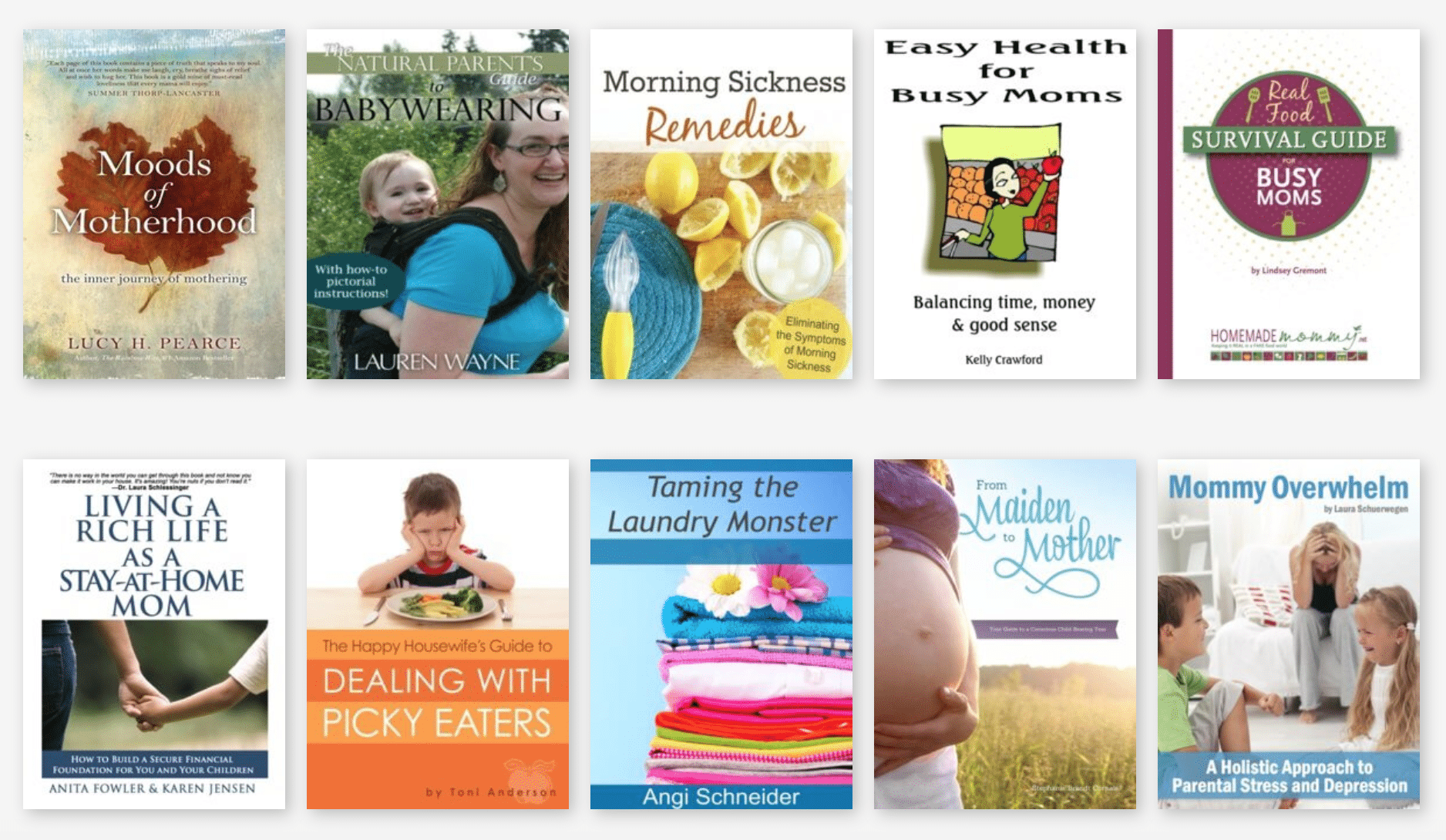 Maiden to Mother by Stephanie Cornais

Living a Rich Life as a Stay-at-Home Mom by Anita Fowler and Karen Jensen

Easy Health For Busy Moms by Kelly Crawford

Taming the Laundry Monster by Angi Schneider

Morning Sickness Remedies by Lindsey Morrow

The Happy Housewife's Guide to Dealing with Picky Eaters by Toni Anderson

The Natural Parent's Guide to Babywearing by Lauren Wayne

Real Food Survival Guide for Busy Moms by Lindsey Gremont

Moods of Motherhood by Lucy Pearce

Mommy Overwhelm by Laura Schuerwegen
I'm excited to be participating in this bundle with my Guide to Picky Eaters.
The principles in this book changed my kids' eating habits and transformed dinnertime in my house.
Today you can buy this bundle for only $10.