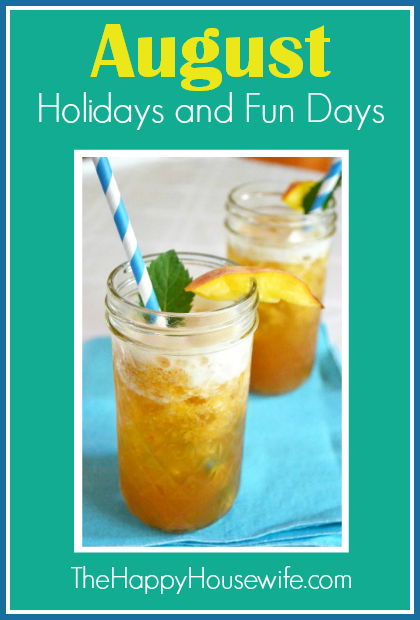 It's no surprise August is National Family Fun Month!  What are your plans to enjoy this month before school starts again?
August Holidays and Fun Days
August – National Peach Month
August 1 - Francis Scott Key's Birthday
August 2 - National Ice Cream Sandwich Day
August 6 - Root Beer Float Day
August 10 - National S'mores Day
August 13 - Left Hander's Day
Practice doing things with your left hand today!
August 18 - Wizard of Oz Premiered
August 19 – Aviation Day
August 21 - Senior Citizen's Day
Take dinner or dessert to a senior citizen today!
August 26 - Susan B Anthony Day
August 30 - Frankenstein Day
August is also National: Golf Month and Eye Exam Month
However you decide to celebrate August be sure to be generous with: sun block, bug spray, and family time!