My kids LOVE Liberty's Kids. If you haven't seen them they are a must watch for every family. Your children learn history in a fun, adventure filled way. My older kids tell me they learned more from that series than a few of our textbooks when they were little!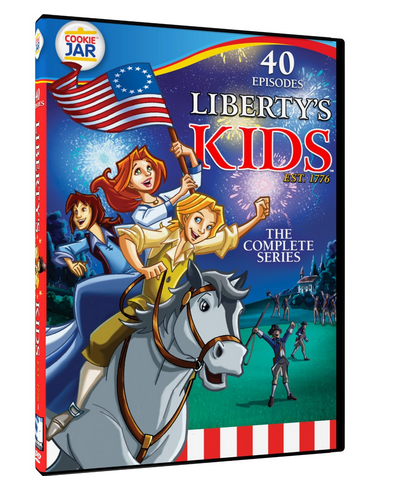 In fact, numerous times on our trips to Colonial Williamsburg my kids would have remembered a fun fact from  Liberty's Kids.
Today you can purchase the entire Liberty's Kids series on  Amazon for only $5.00! You'll get all 40 episodes for only $5. That's an amazing deal, so don't delay adding this educational and positive series to your collection.
If you already have it, this makes a great gift for someone else!
This item ships free with Amazon's Prime.
Remember that Amazon prices fluctuate constantly, so verify the price before purchasing. Sign up for a free one month trial of Amazon's Prime Shipping here to receive free 2 day shipping on any Amazon product with no minimum order.