I grew up playing with Barbies. I had a friend and between the two of us we had almost every Barbie and accessory on the available.
Looking back, it is kind of strange considering I was a total tomboy and once was grounded from a birthday party because I refused to wear a smocked dress.
I always wondered if my girls would love to play with Barbies as much as I did.
A few weeks ago, one of my girls asked if she could do something with the blog. I suggested that she could start reviewing her toys so that other kids would know if it was a toy worth spending her money on.
A few days later I was asked to review a few Barbie products and I knew it would be the perfect start for the kids to test out toys.
We received the Malibu Mall, Barbie Fashion Design Maker, and Barbie Sparkle Studio.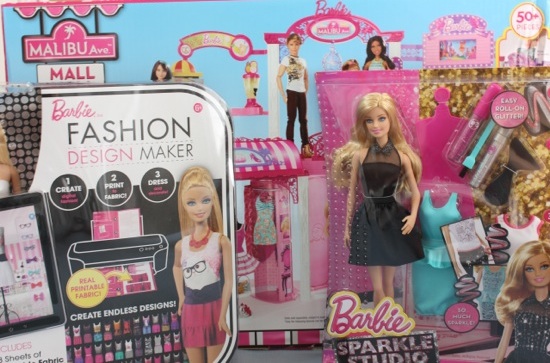 The girls were thrilled when they saw the toys and got right to work putting them together and getting set up.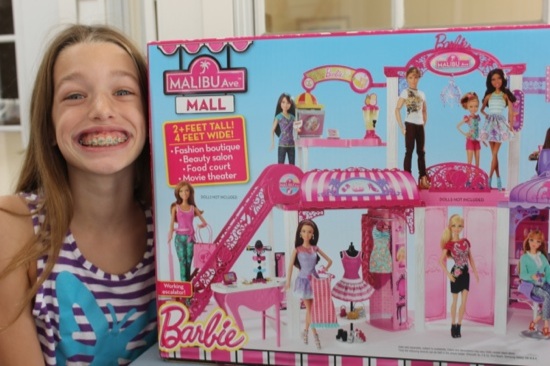 Remembering spending hours trying to put together the Barbie camper when I was a kid I was a bit worried that it would take a long time to assemble the Malibu Mall.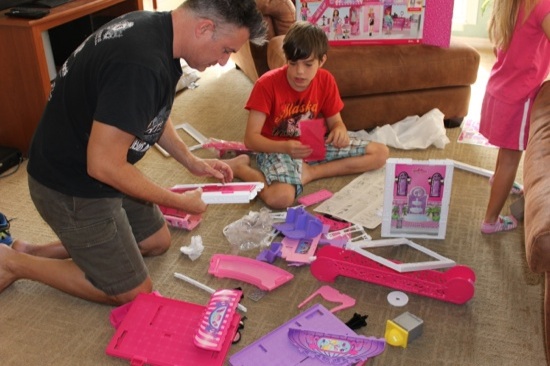 Dad and big brother got involved and put the mall together quickly.
If you are planning on purchasing the mall for Christmas I would put it together and wrap it in a giant bag, because will all the excitement of Christmas morning, it would be better to have it already assembled.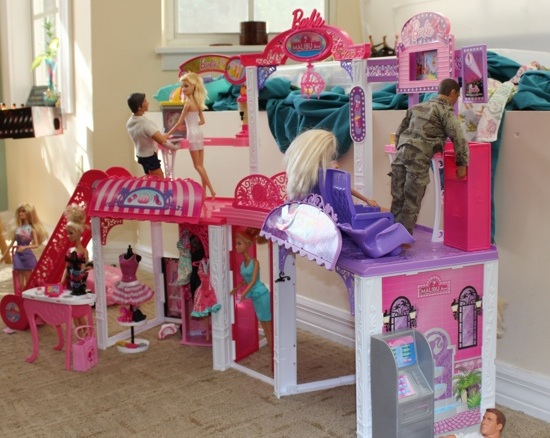 The girls loved the mall, especially the working escalator. There is also a movie theater where you can slide in your smart phone and Barbie can watch a movie!
My girls have already filled their mall with shoppers and are really enjoying it!
The Malibu Mall also includes a clothing boutique, beauty salon, and a food court. Each section of the mall has a clip that allows Barbie to "stand" which is a pretty cool feature!
Cora opened the BARBIE® Sparkle Studio ™ Doll. To say she was excited about being able to use glitter and sparkles on a doll would be an understatement.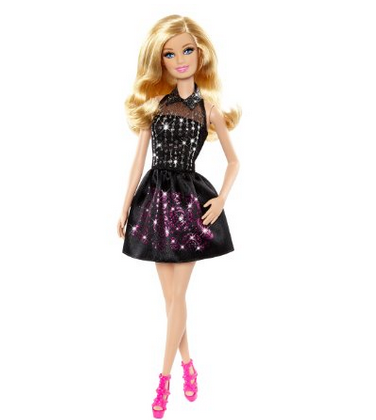 With this doll you pick out a design and add it to the Barbie's clothes. Then you decorate the design with sparkles and glitter.
Cora liked the designs, but really wanted to cover the outfits in glitter. Based on her experience you can use the design and glitter or just go with the sparkles.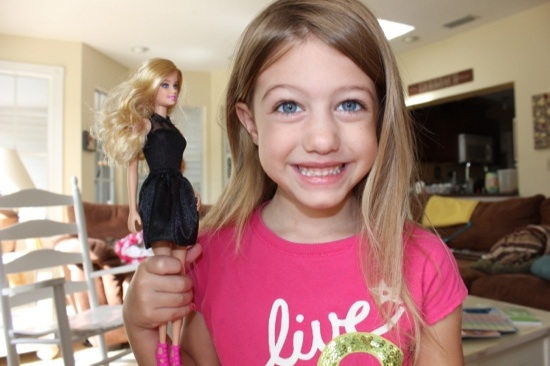 What Cora liked best about this doll was her hot pink shoes. The shoes are removable which is an added bonus for my girls because they like swapping outfits on their dolls.
My favorite doll is the BARBIE® Fashion Design Maker ™ Doll. My eight year old loves to design outfits for her dolls and even tries to dress her sisters!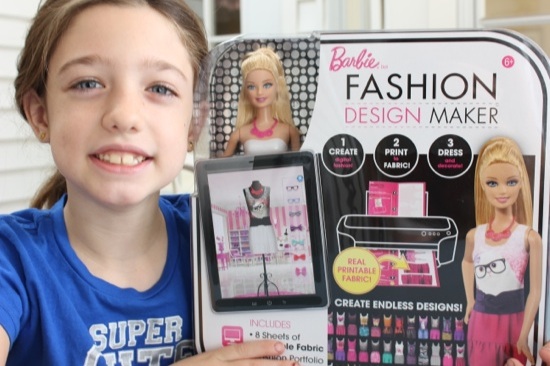 I knew the minute I saw this doll it would be perfect for her.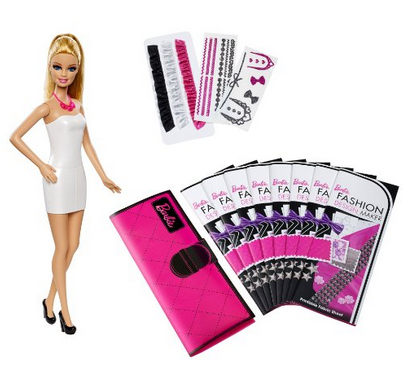 The doll comes with shoes, necklace, eight pages of paper for the designs, and accessories for the designs.
You start the design by downloading the Barbie Design Maker app on your tablet or computer.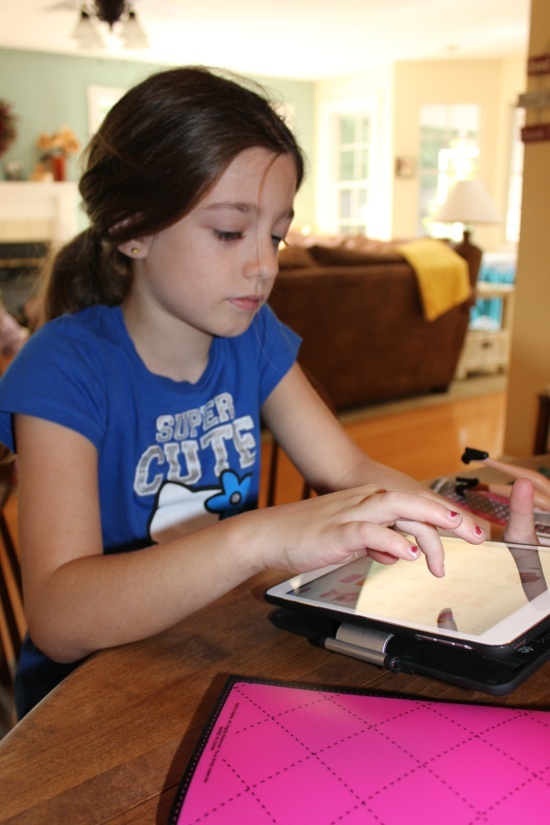 You then create designs in the program and then print out the designs on the special paper.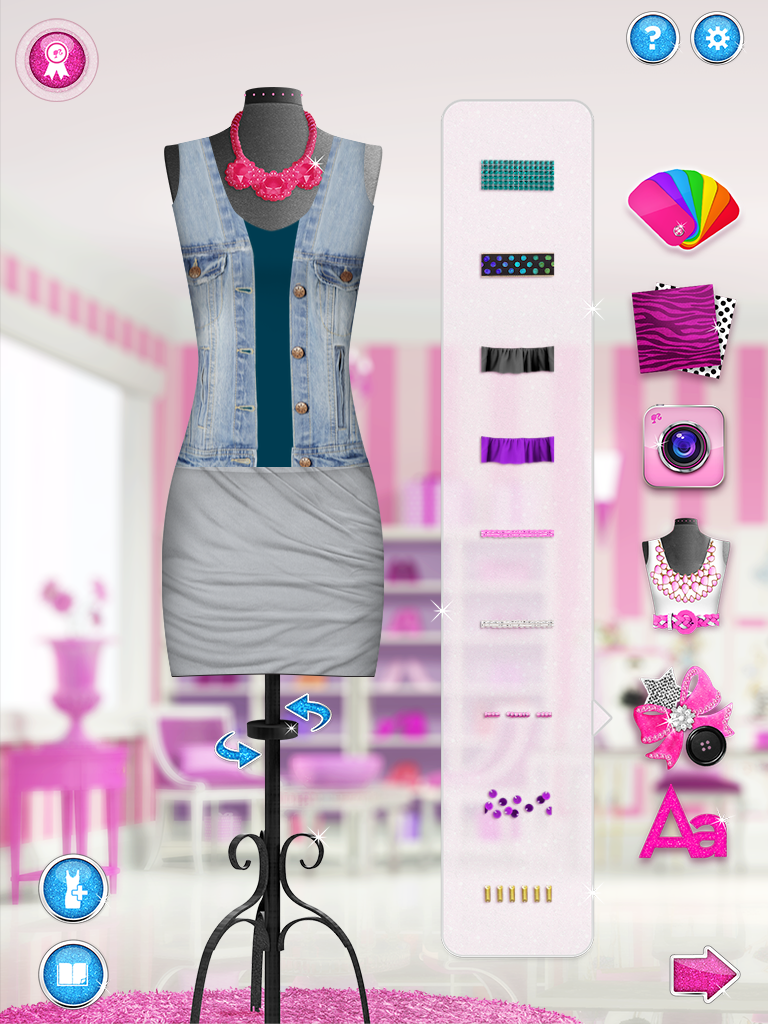 This design is one of my favorites. Notice the t-shirt?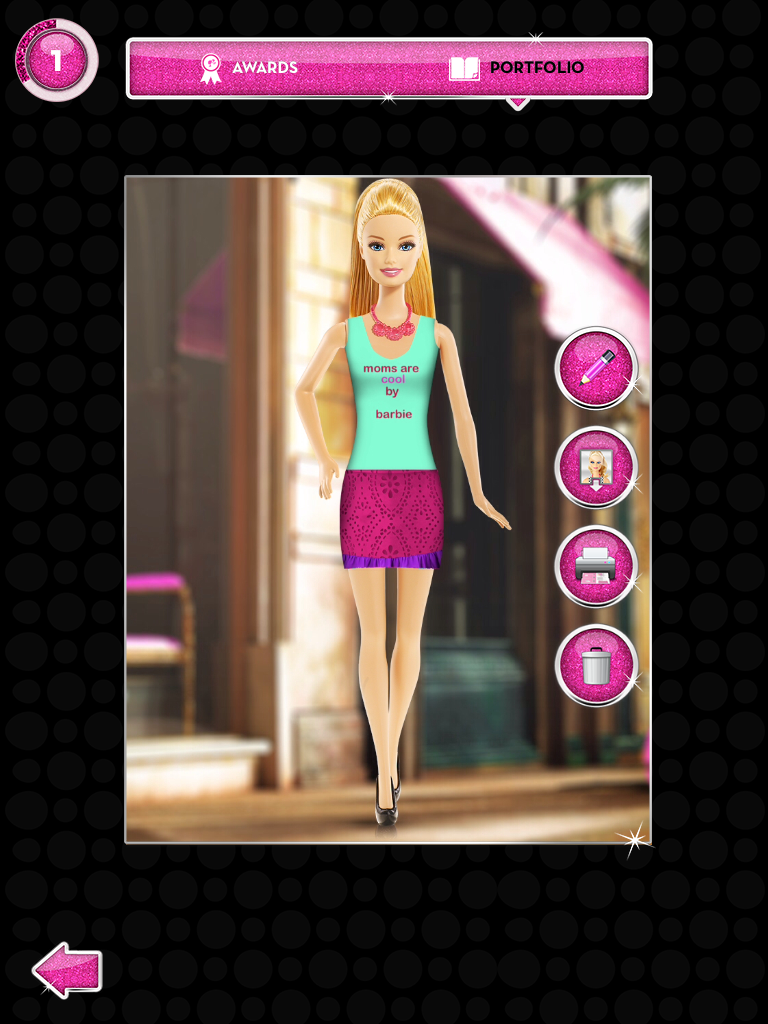 The designs are printed on sticker paper so you can stick the design on the Barbie. The designs can be stored in a portfolio (included) and can be used again.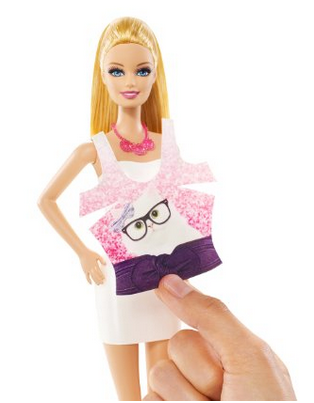 My girls absolutely loved this doll and designing clothes. In the app, you can create and save designs, so my girls have a large collection of designs, and will be able to print their favorites to use on the doll.
Even if your child does not have the doll, you can download the app on your tablet! This kept my girls busy for a long time last weekend, so if you are traveling this holiday season it's definitely one to download!
These great toys are available at all your favorite stores.
BARBIE® Malibu Mall ™
BARBIE® Sparkle Studio ™ Doll
BARBIE® Fashion Design Maker ™ Doll
You can also connect with Barbie online.
This is a sponsored conversation written by me on behalf of Barbie. The opinions and text are all mine.