Get inspired by other moms at this week's FREE online Mom Conference with 30 speakers ranging from top bestselling authors, parenting experts, fitness gurus and DIY pros about topics every mom wants to know!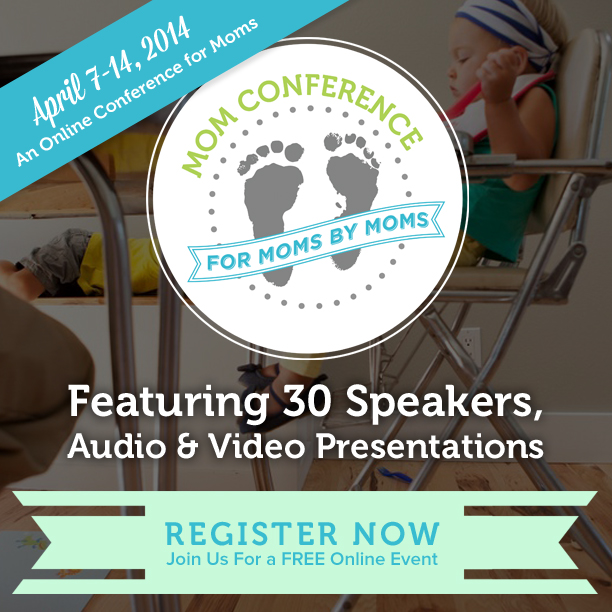 Desi Ward, host of The Mom Conference and creator of The Unconventional Kitchen, created this educational and entertaining event because no mom is perfect. That's why we MUST share our strengths! You know the whole idea "I'll do your laundry if you do my dishes?" At The Mom Conference we'll gather together to learn from each other because we're our greatest resource!
Each day has different speakers and videos to watch that are only available that day.  Every morning you will receive an email with that day's link to watch the interviews from the conference.  So sign up quick to catch the last few days of the conference.  (Don't worry – there are still plenty of amazing speakers coming up this week!)
And, you can always purchase all 30+ interviews for ones you missed or some that you just need to listen to again!
Plus, register today and you'll have access to the following FREE GIFTS as soon as your registration has been completed!
FREE Video 1: Creative Ways to Get Kids to Love Fruits & Veggies
FREE Video 2: Tips & Tricks for Awesome Hair
FREE Video 3: Make Foaming Hand Soap in One Minute
FREE Video 4: Find Jeans That Flatter Your Body Type
FREE Video 5: The Best Tasting Green Smoothie
Register for the free Mom Conference here!