Paying for tax filings are a thing of the past. Whether you are Military or non-military use these following options for easy free tax filings.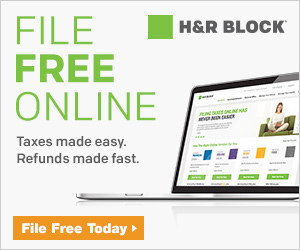 Two Options for Free Tax Filing
H&R Block is offering free Federal and up to 3 State Filings for the military! The service is only offered through Military OneSource. If you haven't heard of Military OneSource before you should definitely look into them now.
If you filed through H&R Block last year they should still have all your information. You must go through Military One Source to get this deal, so don't sign in to H & R Block until you have logged in to MOS.
If you are non-military you can still get a free Federal Filing through H&R Block by going through here.