In a few short weeks shoppers will be getting up before the sun to snag some of the best deals of the year. With holiday shopping a little planning goes a long way.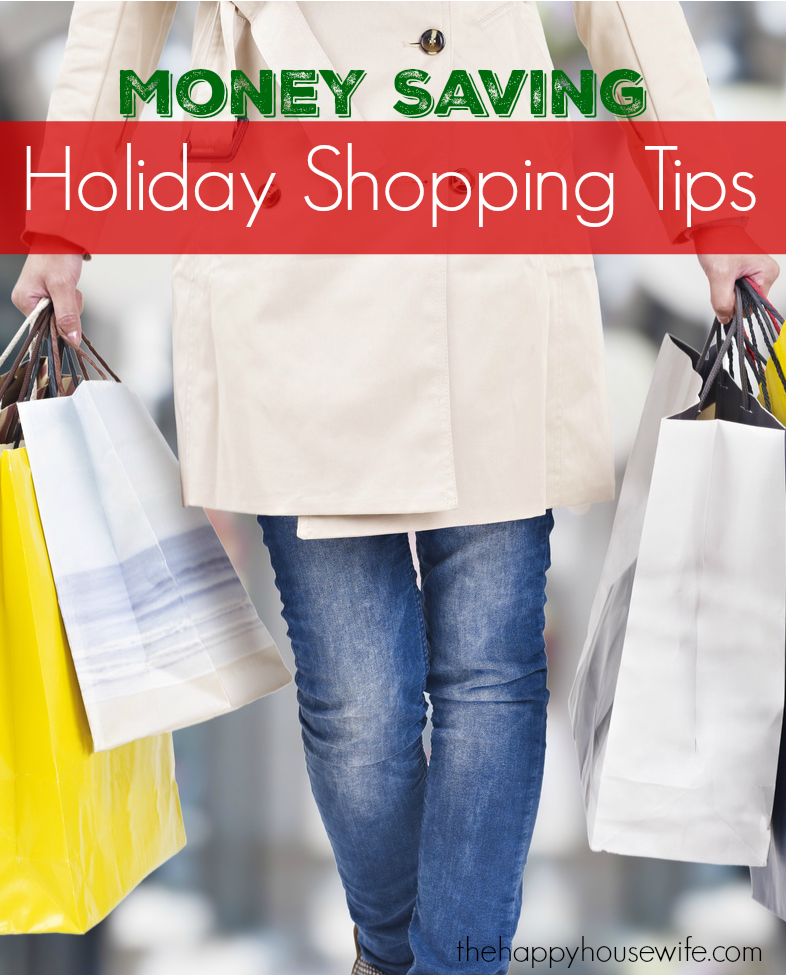 While you are enjoying that second helping of pumpkin pie, take a few minutes to create a shopping strategy, so you can be a savvy shopper this holiday season.
Set a budget
If you don't have a budget you will always overspend! Before you do anything else, create a holiday budget and don't forget to include things like wrapping paper, gift bags, tape, and shipping costs.
Make a list
Make your holiday gift list before you start shopping. I write down the names of everyone we purchase gifts for and then next to their names I add several gift ideas.
This helps me avoid purchasing items that are a "great deal" for no reason.
Ask for ideas
I like to give gifts people will enjoy. For some family members this is very easy, however, I have a few of those very hard to shop for people on my shopping list.
Instead of spending money on something they might not want, like, or even need, I ask their parent/spouse for gift ideas. Once I have a few ideas I'm able to search for the best prices on those items before I buy.
Search for the best deals
Once you have your gift list, make your shopping list. Thankfully stores share their holiday shopping deals before Thanksgiving. This allows you to plan your shopping trip prior to leaving the house.
I search the sales flyers to find items I want to purchase at the lowest prices. Don't forget to check online too! Often retailers will offer deep discounts when you purchase online and you can have the gifts shipped directly to the recipient.

Discover Deals, Discover's online shopping portal, is a great way for cardmembers to save time and money during the holiday season. In fact, from November 1 through December 31, more than 65 merchants will offer holiday Cashback Bonus® for cardmembers that purchase items through Discover Deals.
Sign up for loyalty programs
Many stores offer loyalty programs that are free to join and provide you with coupons and discounts. I have a dedicated email I use to sign up for these programs so my personal inbox isn't swamped with offers. I often save 10% or more on my purchases just by sharing my email address.
Shop with a friend
Shopping is more fun with friends anyway right? Friends can also help keep you accountable to stick to your list and stay on budget. You can also divide and conquer in the big stores to save time and score all the early bird deals.
Shop outside the big box (stores)
I love Target (probably more than most) however I also like to find unique gifts for family and friends. I often shop at antique stores, consignment stores, Etsy, and eBay to find one of a kind gifts at great prices.
Just remember to allow a little extra time for shipping if you are purchasing from an individual seller online.
Pack a snack
Bring a bag of nuts, a piece of fruit, or energy bar with you in your purse. It makes for a quick snack and can hold you over until it's time to stop for lunch. You don't want your shopping trip derailed by a grumbling stomach!
Maximize your savings with cashback rewards
Choosing a credit card that offers cashback rewards is another smart way to shop during the holidays. From October through December, Discover cardmembers are eligible to receive 5% Cashback Bonus on up to $1,500 in combined purchases through Amazon.com, at department stores and clothing stores, when they sign-up.
Stick to the plan
It is very easy to catch holiday shopping fever. The music, the flavored coffee, the bright red sale signs in the store windows can tempt us to go overboard during the holidays.
Challenge yourself to find the best prices this holiday season and maximize your rewards and savings. Spend wisely and remember that the best gift you can give your family this holiday season is your time.
What are you best holiday shopping tips?