The last several weeks have been very expensive. We've had unexpected expenses like our air conditioner breaking, pool filter needed repaired, taxes, an unexpected large bill, braces, an expensive plumber visit (thank you Cora for using EVERY SINGLE PIECE OF TOILET PAPER) and we've tapped into our savings to cover the costs.
I've been looking for ways to earn some extra money and decided to join the Fiverr Hustle challenge.
For the next two months 10 personal finance bloggers (that's me- go team!!) will be competing against 10 lifestyle bloggers to see who can create the best side business on Fiverr.
Fiverr- Say What???
If you aren't familiar with Fiverr, it is a website where people can buy and sell services starting at $5. I wish Fiverr would have been around back in the late 1990's when I was selling on eBay. I was a stay-at-home mom with two kids in school/ preschool and had plenty of time on my hands to do extra work, but I didn't really have the ability to go to work all day in an office.
People sell everything from proofreading, editing, formatting, design, voice overs, virtual assistant work, to pet models. I'm thinking about signing our dog Miles up for a gig or two!
While most gigs start at $5, the trick with Fiverr is to offer something basic for $5 then upsell to a more expensive offering. (I'll show you what I'm doing farther down in the post)
I've purchased items on Fiverr in the past for my own businesses, but I was always hesitant to sell on Fiverr because I didn't know what to sell and I wanted to charge more than $5! However, once I understood that you could offer other gigs for additional money I realized this was a great way to help bring in some extra money and pay for all these darn house repairs!
The Challenge: My Team!
The challenge part is what makes it really fun. I've teamed up with the personal finance bloggers (see below) to compete against some awesome lifestyle bloggers. I've read most of their posts and we have our work cut out for us!
Here's what the personal finance team is doing.
I know this is a detour from our usual recipe, DIY, and money saving content on the site, but I receive many questions from people every week asking how they can make money on the side and not work outside the home.
I'm going to be honest with you, I have no idea if this will work! I've never tried it before, but if it does and puts extra $$ in our bank account I want you to know about it so you can do it too!
My Fiverr Hustle
It actually took me several weeks to figure out exactly what services I should offer on Fiverr. I spent a lot of time on their website looking at the services offered and trying to figure out what I realistically had time to do and I liked to do!
Then two weeks ago when I was at a conference speaking about Pinterest, it hit me. I LOVE Pinterest. I love pinning, I love helping people learn how to use it for their business or even for personal organization. It's something I do almost every day and find it enjoyable.
So I'm offering to help people grow their Pinterest for my Fiverr gig. I created a four page PDF that helps companies and bloggers who aren't using Pinterest at all (or maybe aren't using it correctly) get started the right way.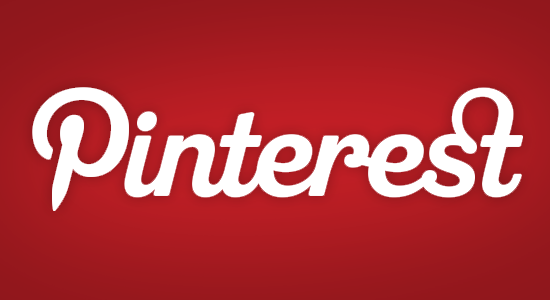 The best thing is that it is FREE! Fiverr has given us coupon codes so people can purchase a $5 gig from us (one of our teammates, or any other vendor on Fiverr) for free!
Use the code THEHAPPYHOUSEWIFE on Fiverr to get a free $5 voucher to use on any service.
I also have a few other Pinterest services available for more than $5, which is how I hope to really turn this into a great side hustle and build that savings account back up!
Finally, this wouldn't be a challenge without a winner at the end! In order to win I need your votes! I don't expect you to vote for me if you don't love my idea, but if you do every vote helps!
I'll be reporting back in a few weeks to let you know how my gig is going and how I'm trying to increase orders on Fiverr!
This post is in partnership with Kasai Media and Fiverr, all opinions are my own.