If you have managed to avoid the elementary school children and their wrapping paper fundraisers, it will soon be time to purchase wrapping paper for all those Christmas presents. Last year I challenged myself to not spend any money wrapping gifts. I would much rather spend it on the gifts themselves. I ended up spending a few dollars on wrapping supplies, but this year I planned ahead.
After Christmas I stocked up on fabric and ribbon that was discounted over 90%. I combined that with coupons and created quite a stash of wrapping supplies for this year. If you have extra fabric lying around you can make these easy fabric gift bags. It is easy enough for a beginning sewer and you don't even need Christmas fabric, a solid color with a nice ribbon looks great too!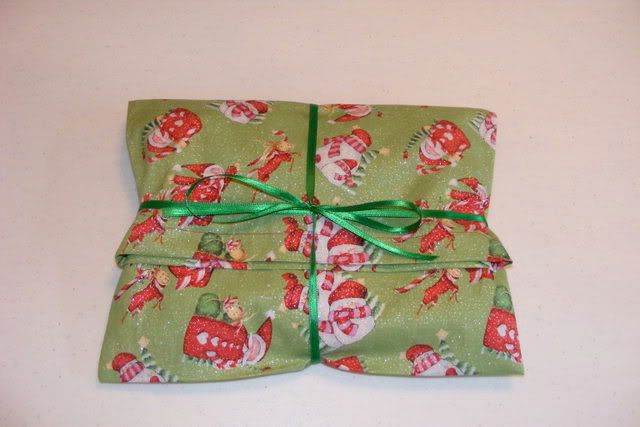 After I ran out of fabric I used grocery bags to wrap the rest of my gifts.
Are these crowding your mailbox this month?
Take advantage of the coupons and buy some cute ribbon to dress up your brown paper packages. I have also used butcher paper and had my kids color, paint, or stamp holiday designs. Grandparents love getting a personalized package and the kids love to help decorate!
The best part is all these options are either recyclable or reusable, while most gift wrap is not. This Christmas you can save some green by going green.
For more frugal tips visit Life as Mom.