Sometimes it's all in the details, don't you think? An inexpensive fabric bulletin board makeover can transform the walls of a bedroom, especially in military housing where you can't always paint.
This bulletin board project can be done for under $5, especially if you shop the sales or use remnants. Don't forget to save your Michael's and JoAnn's coupons for projects like these.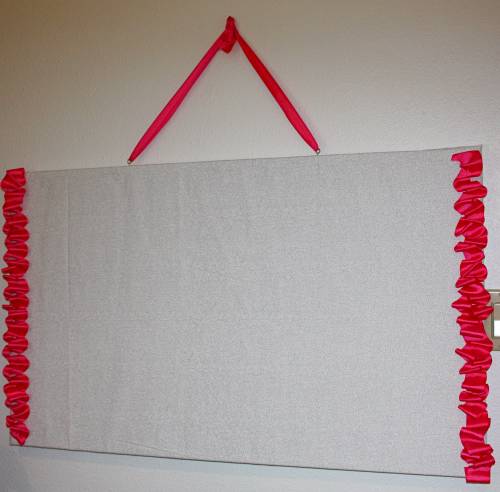 Bulletin Board Makeover
Materials
Fabric
Ribbon
2 Eye Hooks
Cut your fabric about 3 inches wider and longer than the bulletin board. Cover the board with fabric and hot glue the edges of the fabric to the back of the board. Then add two eye hooks to the top of the board, one on each side.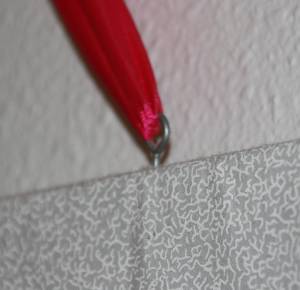 Attach ribbon to the eye hooks and adjust the length to your liking.
Hot glue the ribbon around the edge of the board. You can also add ribbon to the top and bottom instead of the sides, or skip the ribbon altogether if you are making it for a boy. Camo, cartoons, superheros, or plain fabric would be great for a boy.
This is super easy bulletin board makeover was borrowed from my sister-in-law, Amy. I can't wait to get home and make a few for my own children. I might even make one for the kitchen. I am almost giddy thinking of all the fabric possibilities!
See more DIY projects:
This post is linking to Works for Me Wednesday.