Did you know that most wrapping paper cannot be recycled? Because of tape, dyes, and the poor quality of the paper most recycling plants do not accept wrapping paper. Fabric gift bags are a wonderful alternative.
Fabric gift bags are so easy to make. They are also inexpensive and can be used over and over again. Here is a quick tutorial on how to make one yourself. If you have basic sewing skills this will be a snap.
Choose your fabric, wash and iron it. Decide how large you want your bag to be. I wanted a bag that was 12 inches wide and about 15 inches tall. I folded my fabric in half and then cut, adding an extra 1/2 inch for seams.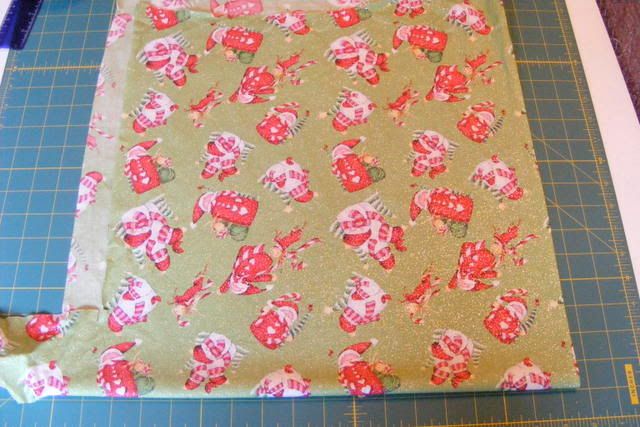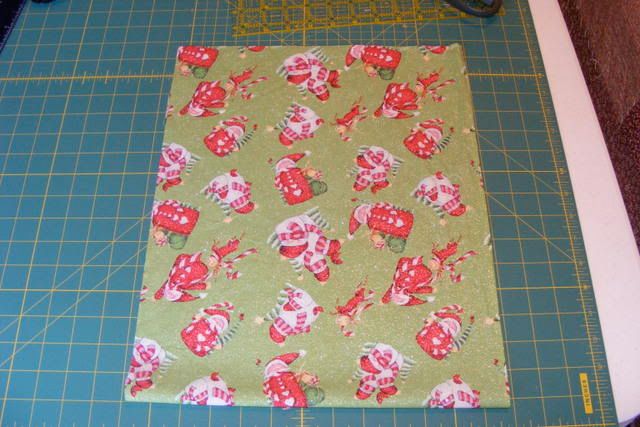 Putting right sides together sew up your sides.
If you want to finish your bag serge or zig zag along the edge of the seam. This will keep the bag from fraying if it is washed. You could also use pinking shears and cut along the edge.
Fold the top of the bag down 1 inch. The bag should still be inside out. Press, so it stays in place and you don't have to pin anything. You can also fold it once and then again which will give you a nice finished edge as well. I was lazy so I used the overlock machine.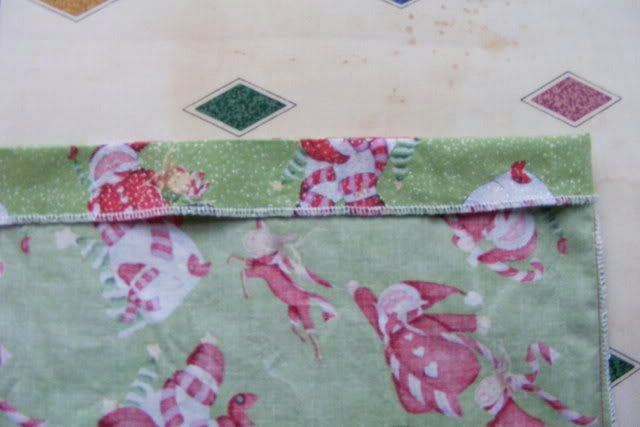 Stitch around the fold.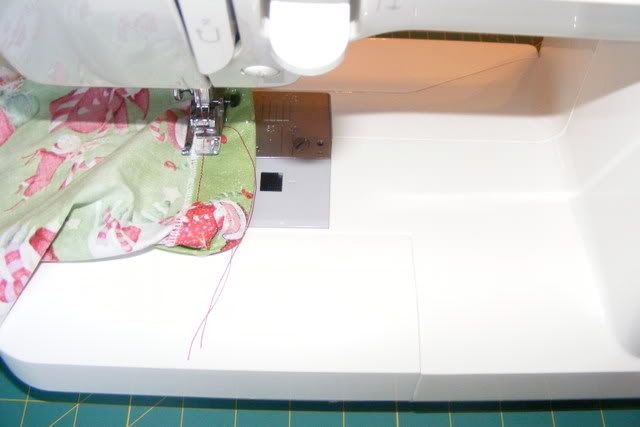 Turn your bag inside out, actually I guess it is right side out and press one more time.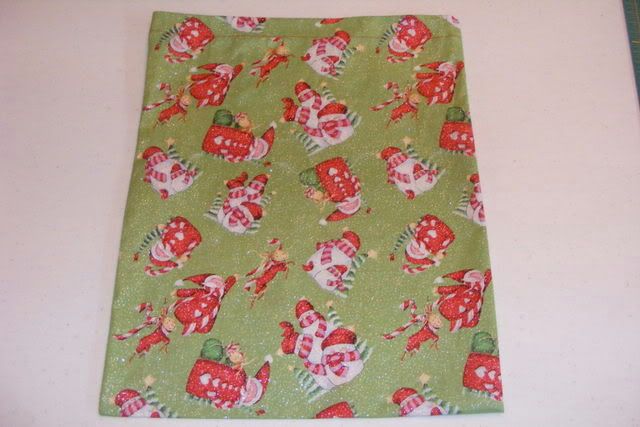 Put your gift in the finished bag and fold over the top.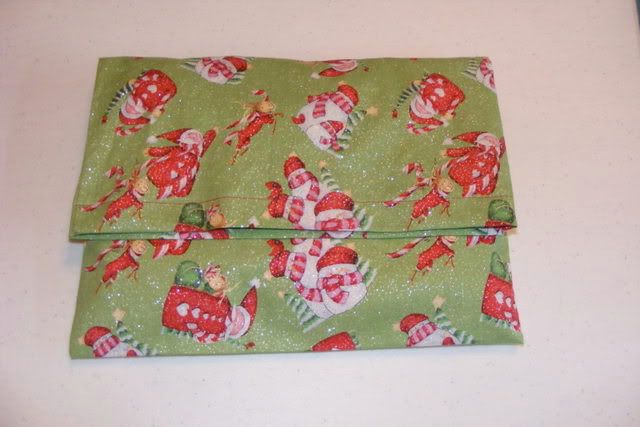 Tie a ribbon around the bag.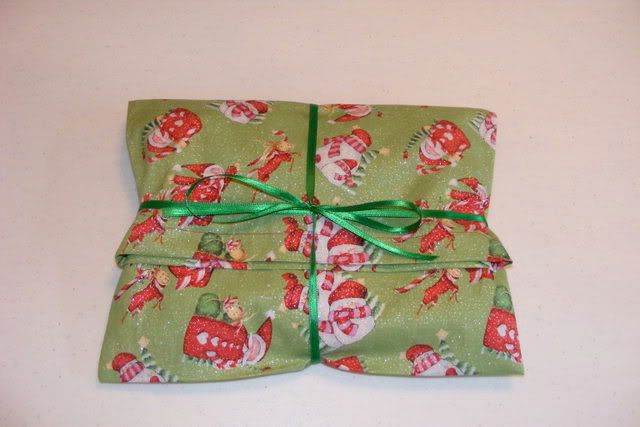 This project took me about 15 minutes and that included taking the pictures. It is truly a beginner project. Remember you don't have to use this tutorial for Christmas, you can wrap gifts in fabric bags all year round.