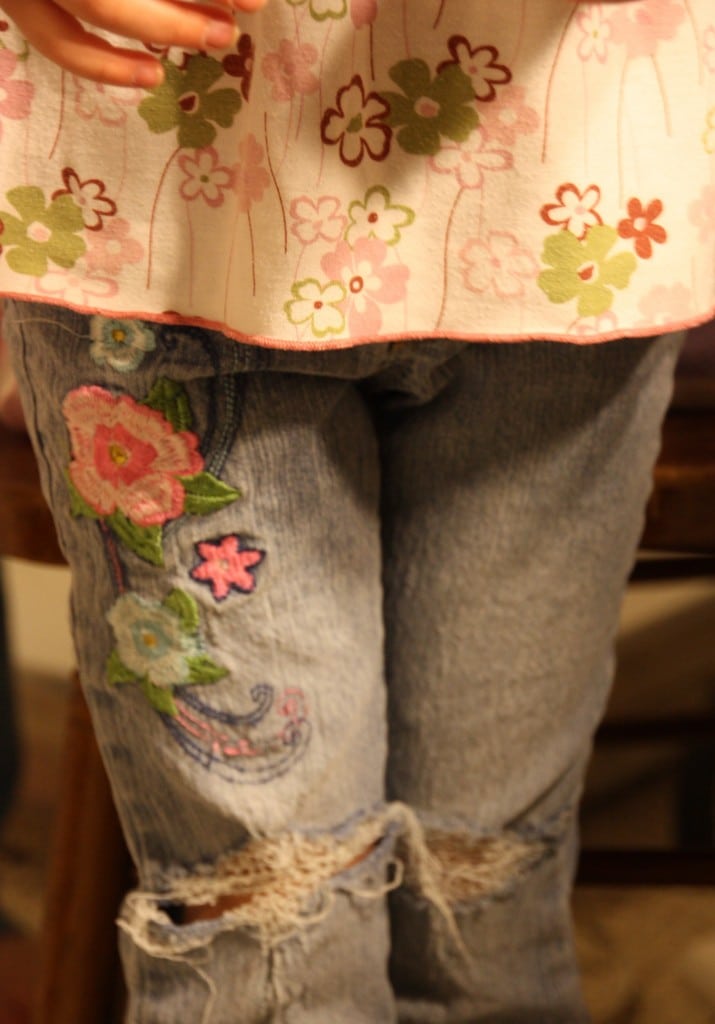 My daughter seems to wear the knees out of her jeans quicker than my boys ever did. I can cut them off for shorts, but many of her jeans have very cute designs on the legs that I didn't want to go to waste.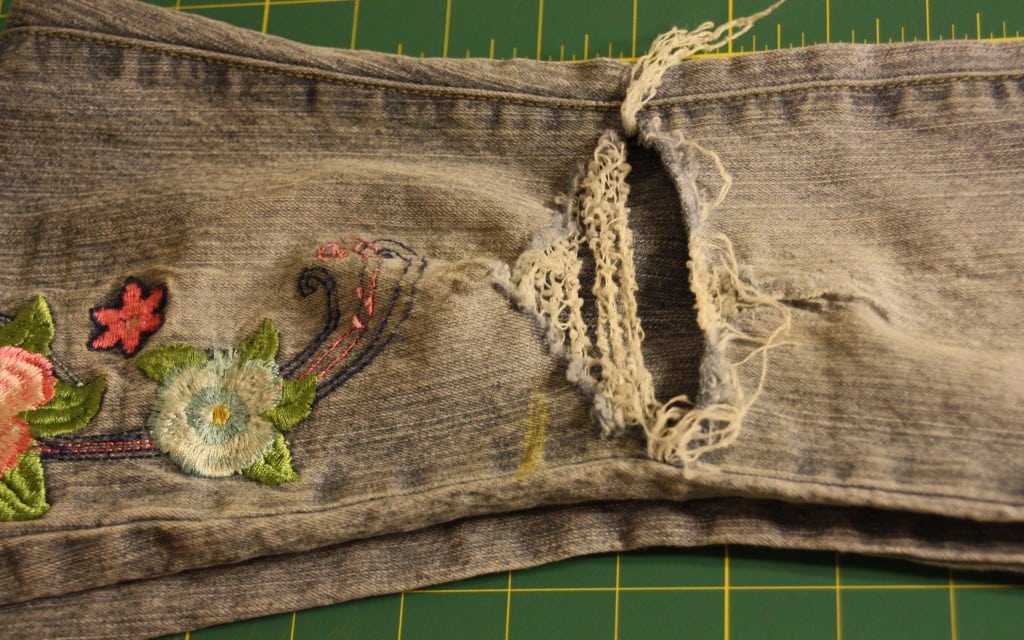 A few weeks ago I took the jeans in the above picture and turned them into this adorable child's purse. It was so simple to make I decided to make a second one for a photo tutorial. The first purse I made is a little different from the tutorial. Instead of closing the coordinating fabric I left it open and threaded a ribbon through the fabric for a drawstring closure. I think it looks cute either way.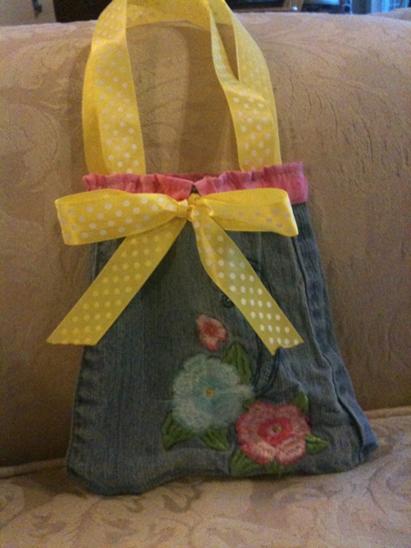 This purse is definitely a low sew design, you only need to know how to sew a straight stitch. It is so easy too, I made the purse in less than 45 minutes and that included trying to figure out exactly what I was making and ripping it apart twice because I changed my mind.
To start, cut off the bottom of a pair of jeans just below the knee. These are kid's jeans size 6, so adjust your cutting accordingly.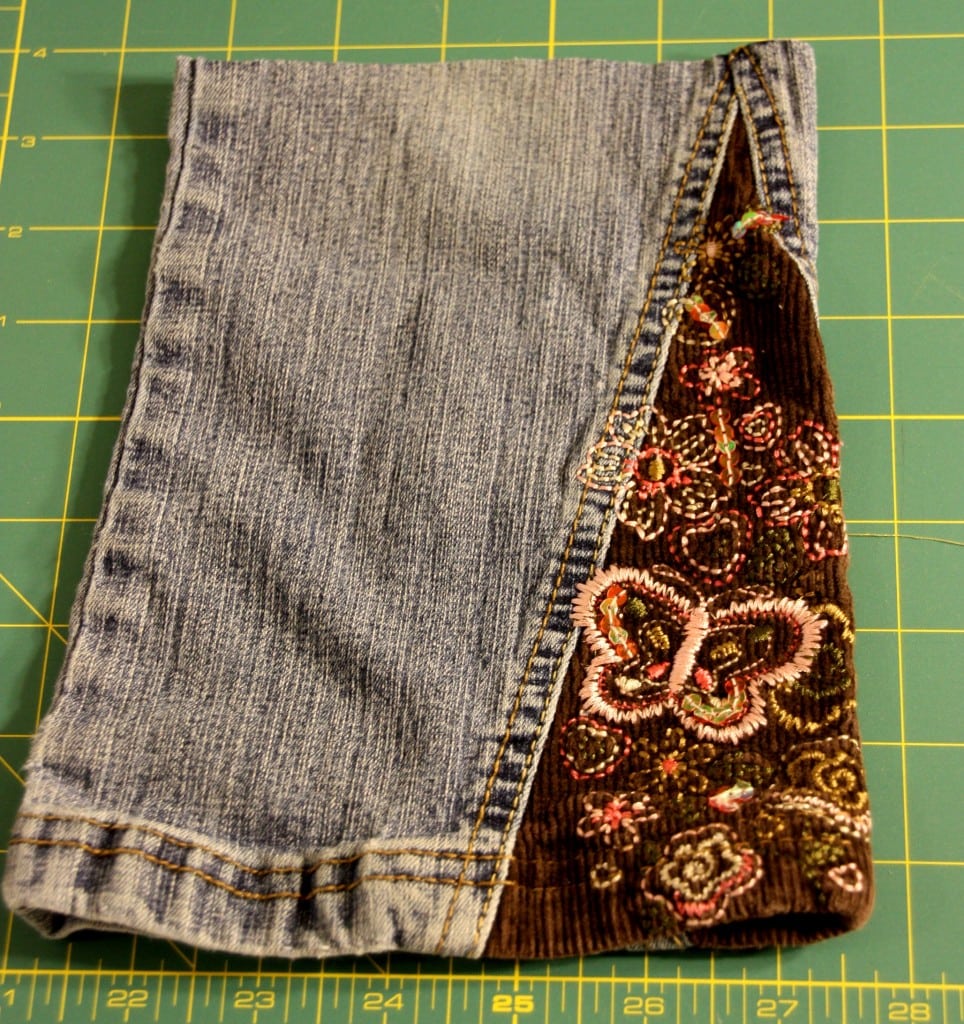 Turn the jeans inside out and sew the bottom together. I used the bottom hem as a guide for my line.
When it is finished you will have stitched the bottom of your purse together.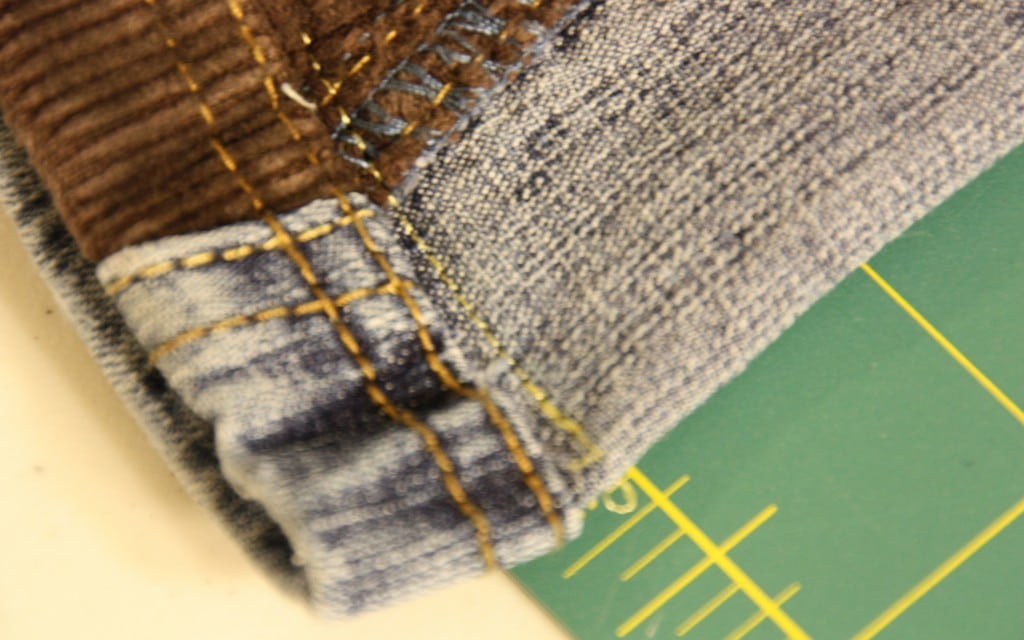 Flip your jeans right side out and measure around the top of the jeans. Add an additional centimeter to your measurement and then cut a strip of coordinating fabric the length of your measurement and about 6 centimeters wide.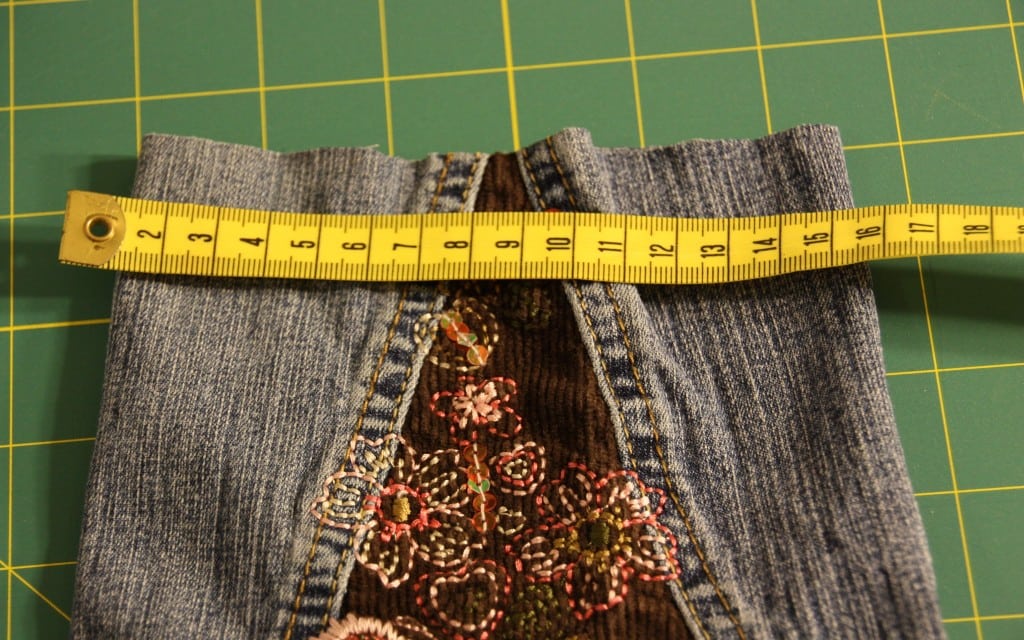 Sew the ends of your strip of fabric wrong sides together.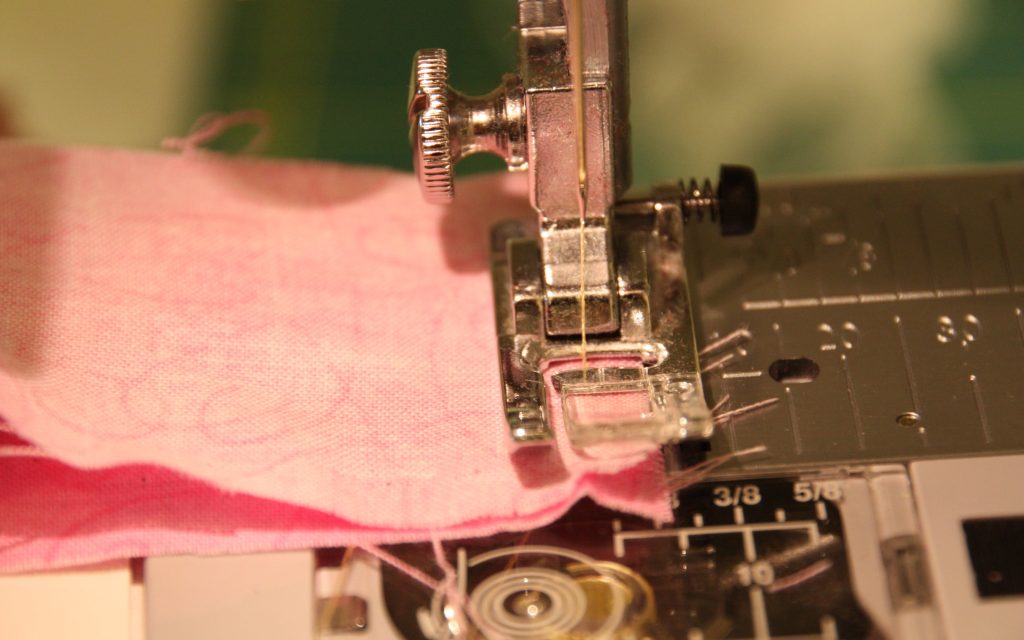 Flip the jeans inside out and match up the right side of the fabric to the wrong side of the top edge  of the jeans. You also want to insert your handles. I used ribbon for the handles, but you can make them out of fabric too. The right side of the handles should be facing the right side of the coordinating fabric.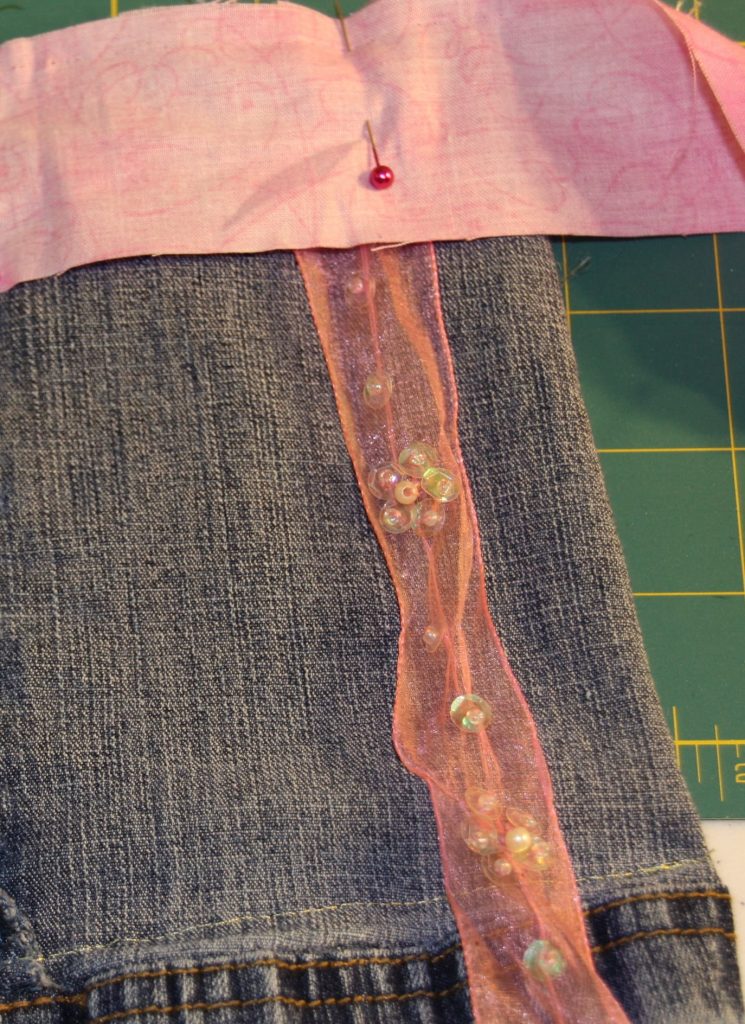 Sew around the entire top edge of the jeans.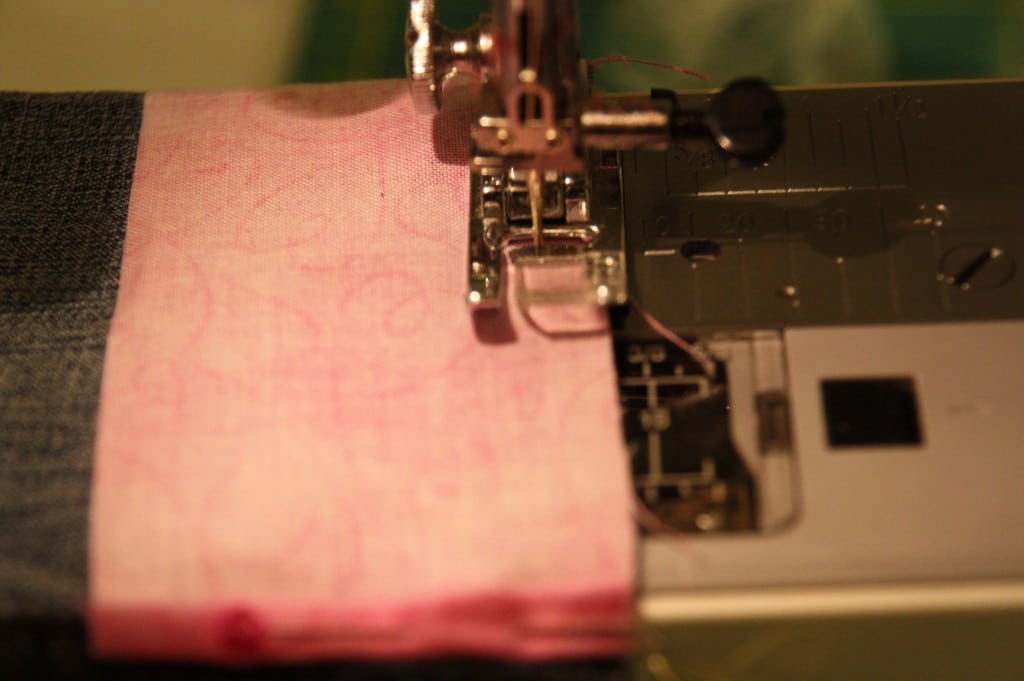 This will create your finished top edge as well as attach your handles.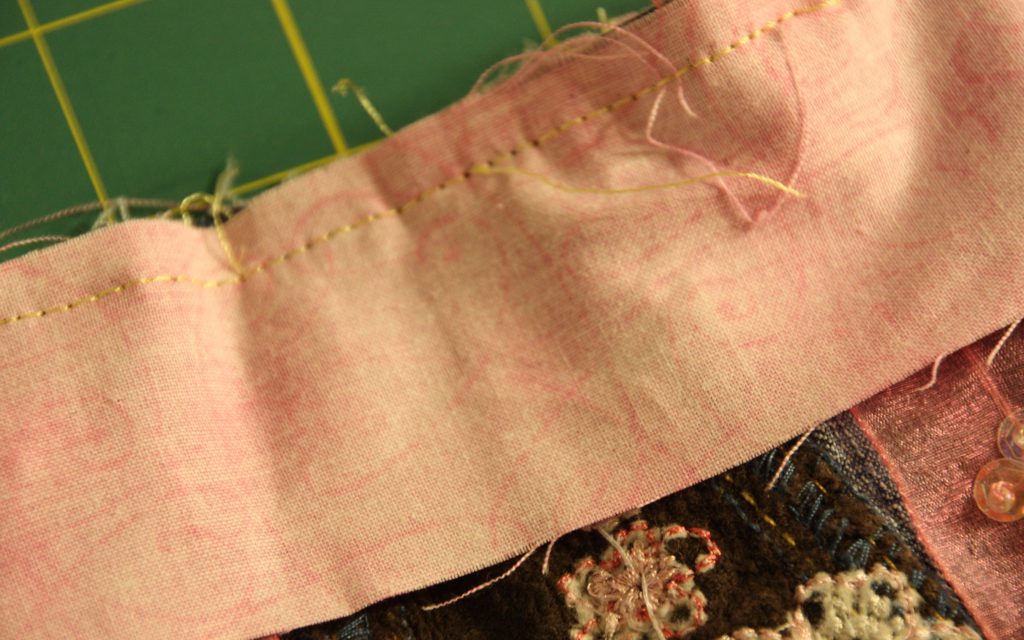 Once the coordinating fabric is attached flip the purse right side out. Fold the coordinating fabric over the top of the purse and press with an iron.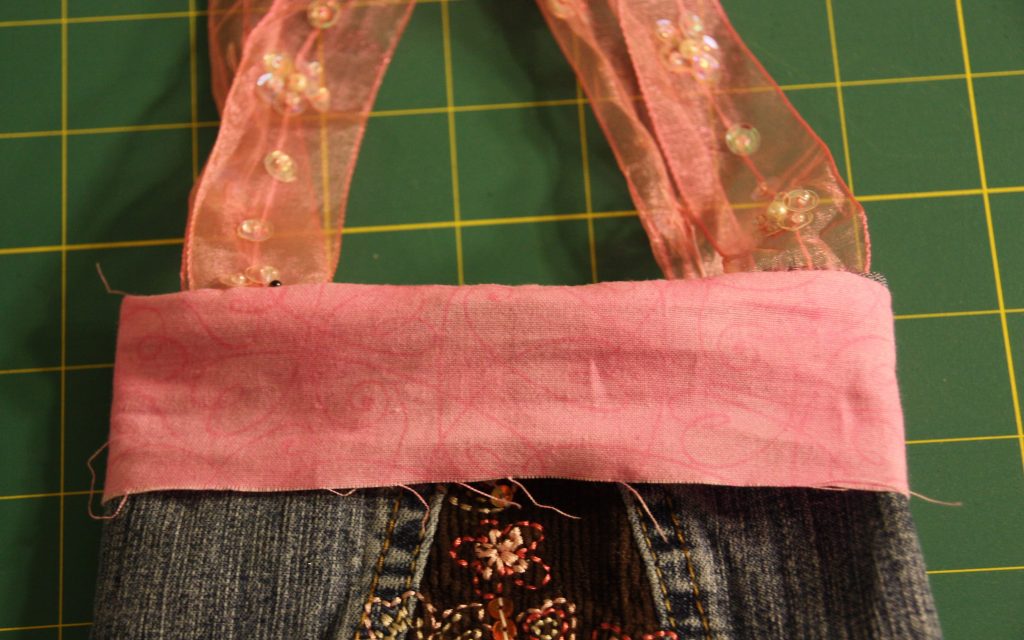 Fold the bottom edge of the coordinating fabric under approximately 1/2 centimeter and press again. Then stitch around the edge to secure the coordinating fabric.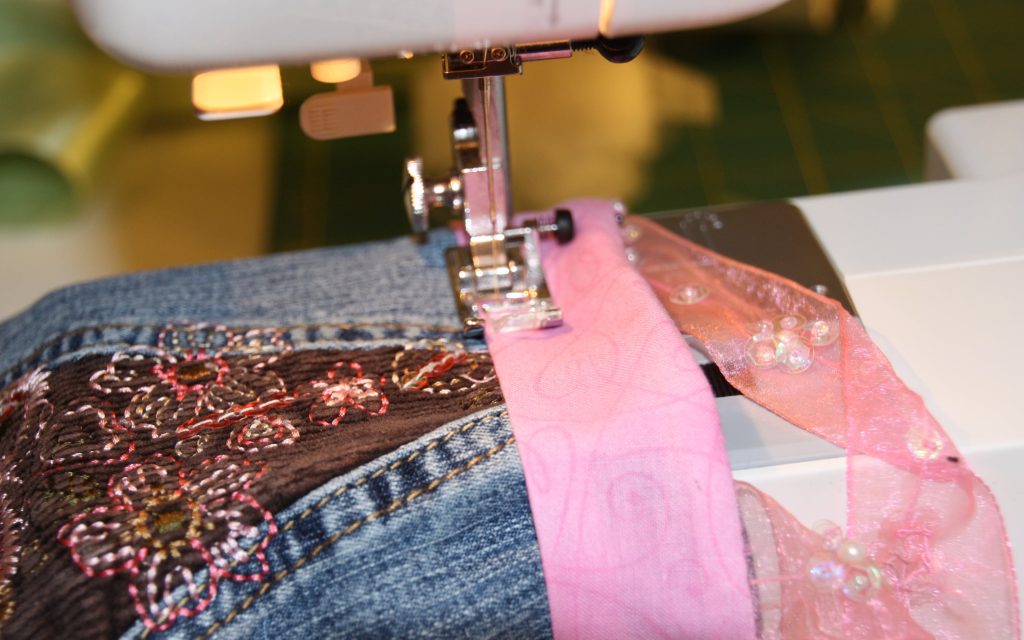 The purse is finished! I added another straight stitch around the top of the purse because I wanted to make sure the handles were securely attached, but it isn't a necessary step.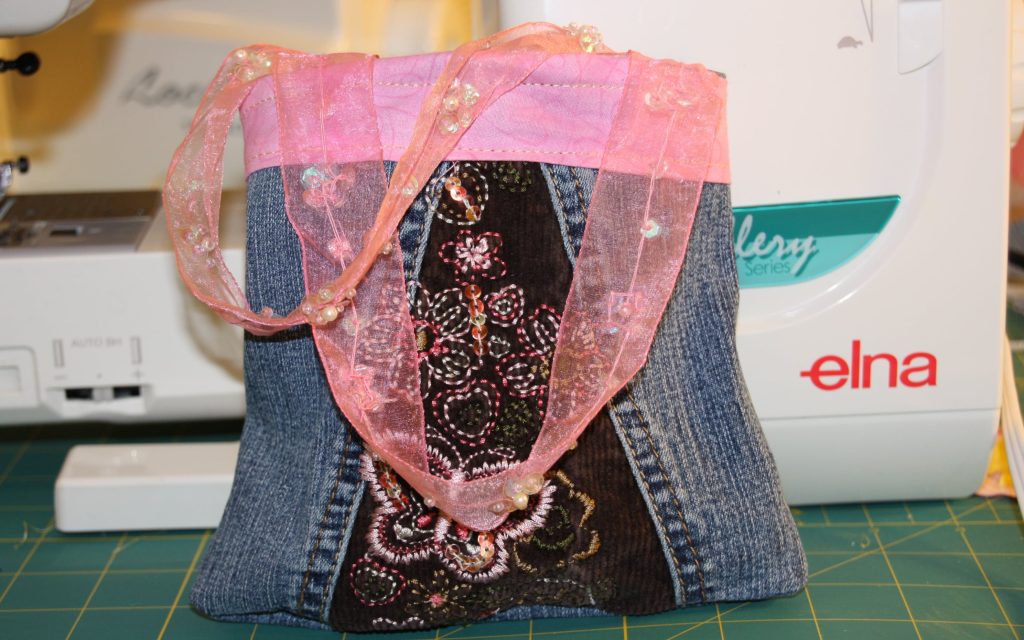 As I was making these I thought they would make perfect party favor bags for a little girl's birthday party.