One of the reasons I procrastinated making the lion costume was because I thought there would definitely be a tutorial on the web. I figured I would google "how to make a lion costume" and many wonderful websites would appear taking me step by step through this process. I was wrong. The things that I found were either way too simple (a paper plate mask), or way too difficult (beaded paper mache) and neither were what I needed for my son's costume.
So in hopes to help some other mom someday here is how I made the lion costume.
I found a pair of brown pajamas at the thrift store. In retrospect I probably would have purchased a sweat suit in a lighter color, but stores are not selling these at the end of April. I also purchased 1 yard of light brown felt, and 1/2 yard each of dark brown and gold felt.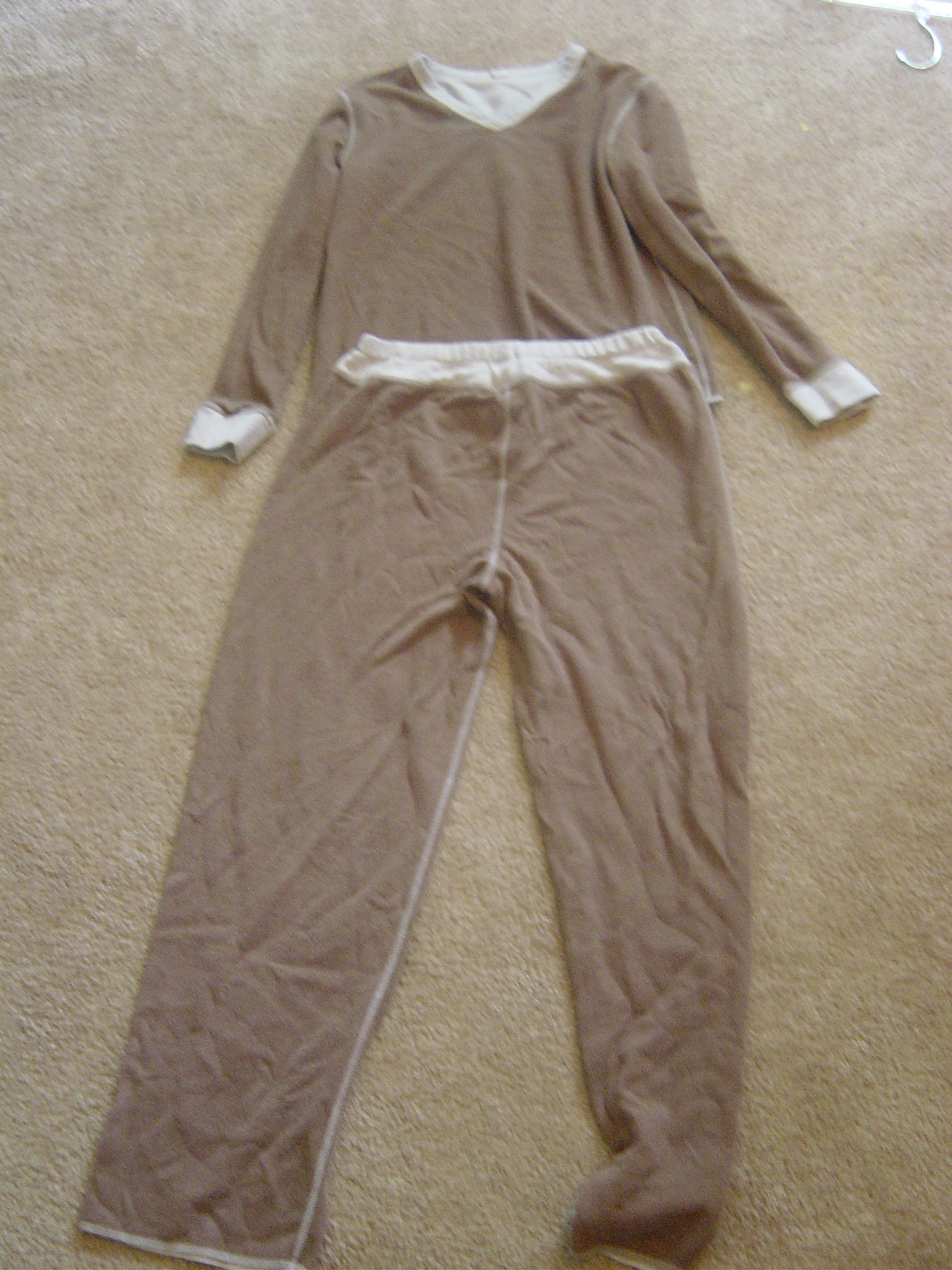 I cut off the ends of the sleeves and also cut off the light part at the waist. I took out the elastic, made it smaller and folded it over and sewed a new waist.
I then cut out a hood. I had a hood pattern from another project, but I don't think you really need a pattern.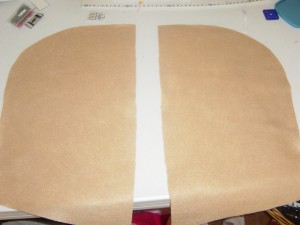 I sewed the hood up the back.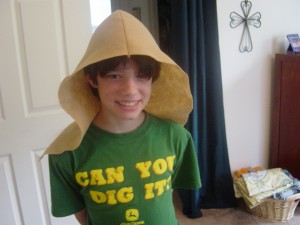 Then I attached it to the shirt.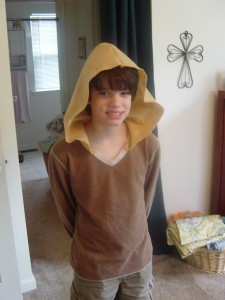 I then cut the felt into strips about 14 inches long.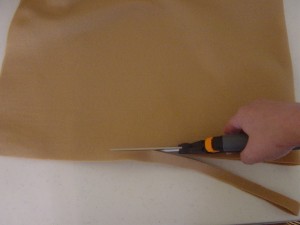 I doubled the strips and sewed them around the hood. I started with hand sewing and that lasted about two rows. I then machine stitched the rest of the strips on the hood.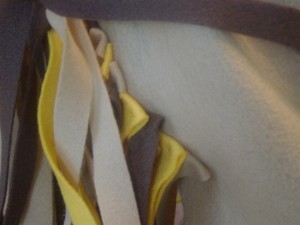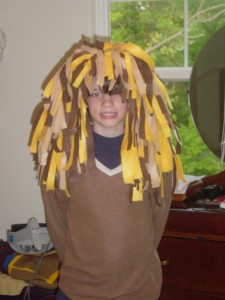 I realized something was missing…. ears. I cut circles out of the felt and then stuffed them and sewed them on to the hood. I also added a tail, which I made by cutting out a long rectangle, sewing up the side and stuffing with an old pillow. I used the felt strips for the end. I also added a small piece to the front of the shirt to give the mane more fluff.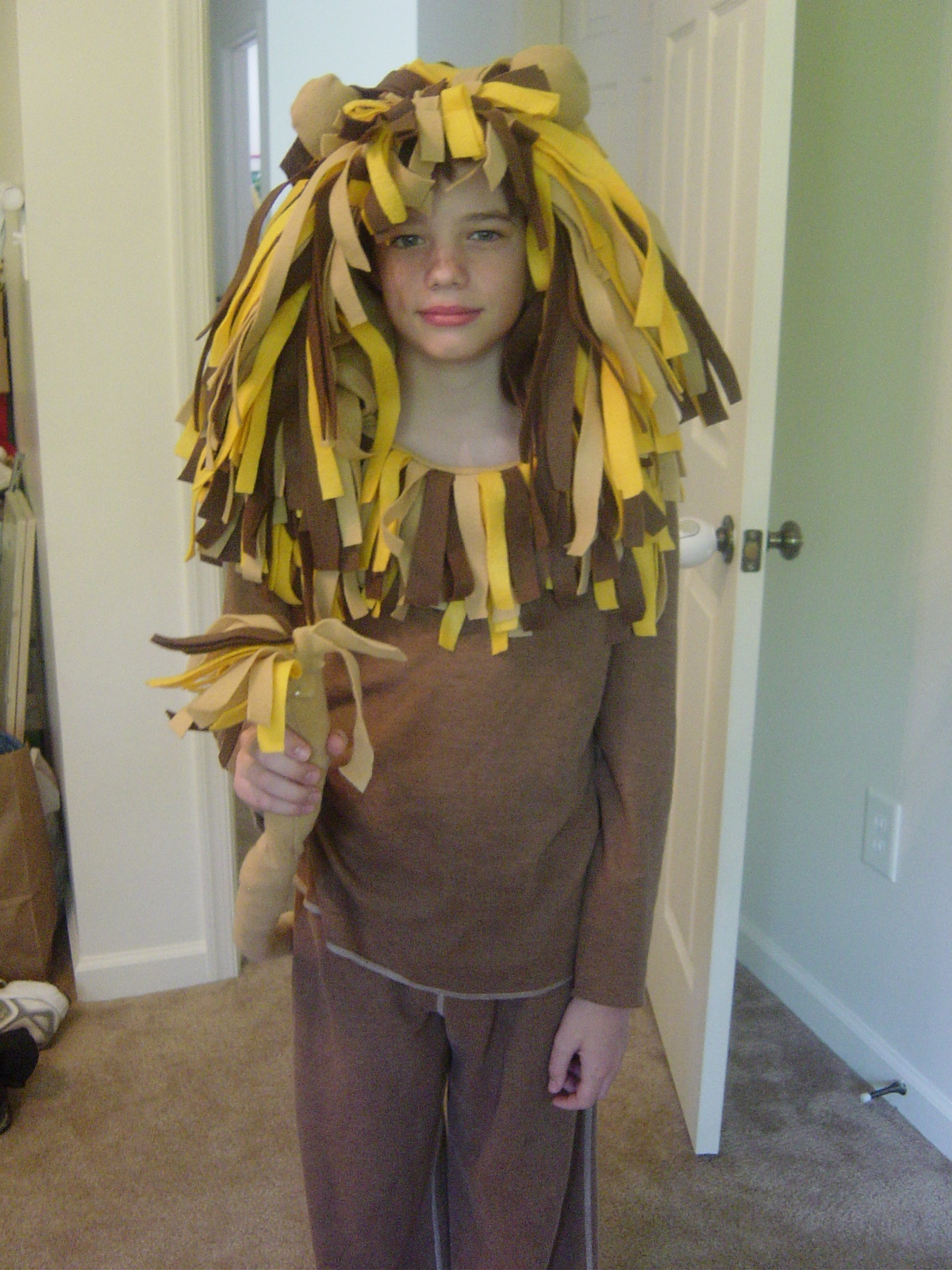 All finished, and just in time for the play!

You can find more sew crafty at Shereen's blog.