Many baby bibs have velcro closures that can stick to and tear at other clothes in the washer. An inexpensive lingerie mesh bag easily solves this problem.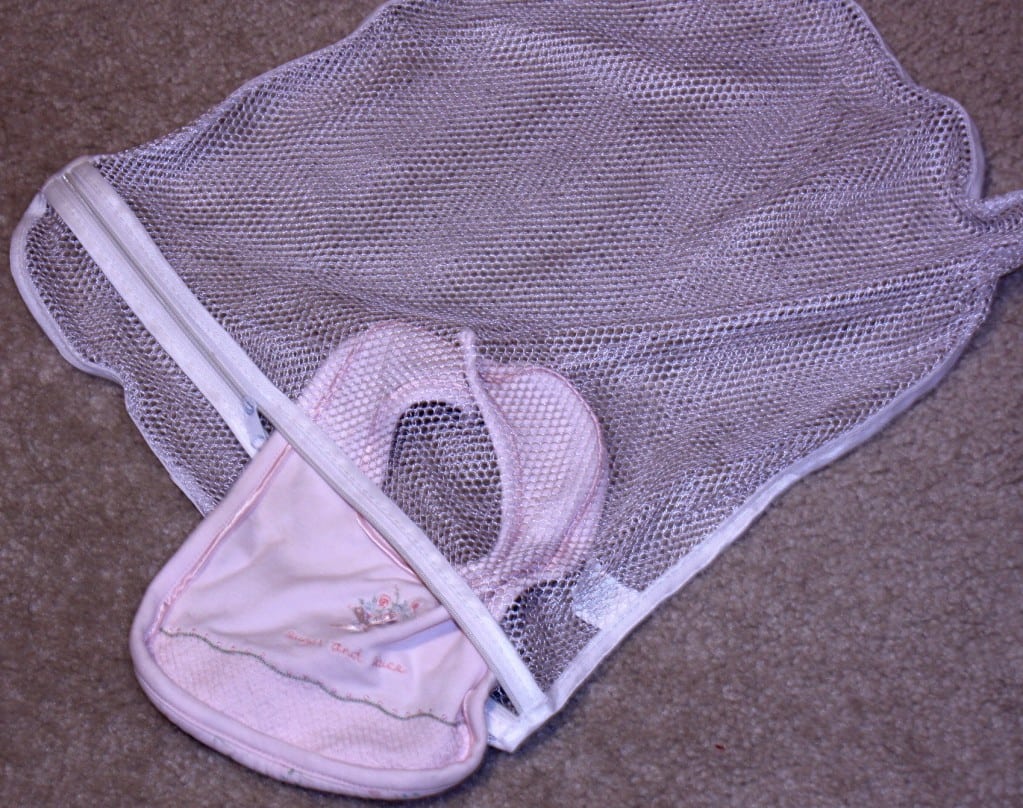 Place all the bibs in the mesh bag, zip it up, and wash and dry with your other clothes.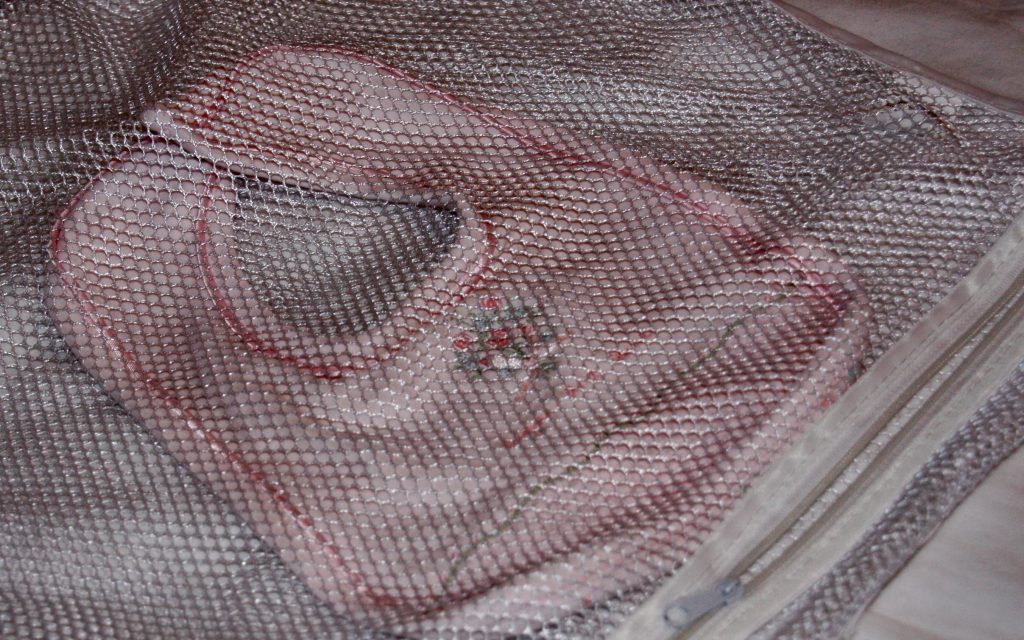 The bibs get clean, and your other clothes are not damaged in the wash.
My favorite cleaners for getting baby stains out of bibs; OxiClean, Fels Naptha, and Spray 'n Wash dual power.
This post is linking to Works for Me Wednesday.