The month of April is over and along with it the Clean Home, Fresh Start challenge. How did you do last month? Were you able to tackle some problem areas in your home?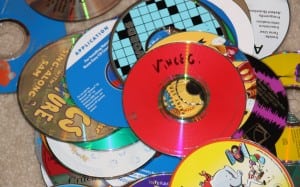 I made some great progress in the office, basement, and kitchen. There is still a lot of work to do in my childrens' rooms and the garage, but significant progress was made in many areas of my home.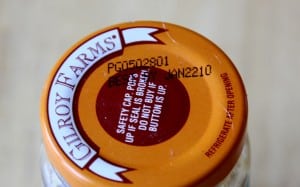 I found that making the decision to declutter was often harder than the actual declutter.
This month I got rid of:
5 Jumbo Stamp Pads that leaked so badly the ruined almost everything they touched. I held on to these for years, and then I realized it was less than $2 a pad to replace them.
9 Bottles of Paint. I have moved these paint bottles six or seven times. Some of them were dried up and when I was going through them I realized they were not washable. I threw them all away.
80 old computer discs. This was my most rewarding clean out of the month. My office is so clean and organized now! I love being able to find things I need.
1 broken stapler.
Countless number of old glue sticks, broken pencils and pens, and papers in the office.
2 decks of playing cards that were missing cards.
2 broken rubber maid bins.
1 game.
4 pieces of clothing.
12 jars/ bottles of expired condiments.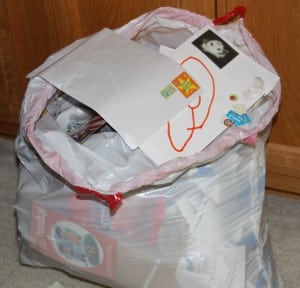 Last month I challenged myself to double my total for the 730/365 Challenge. At the end of March my total was 148 items for the year.
April total: 116
Total for the year 264! Only 466 items to go.

I didn't quite double my total but I am making great progress. May will be another clean out month as we do the great winter/ summer clothes swap.
How did your spring cleaning go in April?