I have thousands of photos in boxes and albums in stored in closets in my home. I also have thousands of picture on discs (I just found them when I did my media clean out). And unfortunately, I have thousands of pictures stored on the hard drive of my computer.
I have photo clutter.
This is a big project so my plan is to work on my photo clutter this summer, but here are a few tips.
Developed Photos
Get rid of photos that are blurry.
Get rid of photos that are just bad pictures. Perhaps everyone's head is not in the photo, or it is a really bad close-up.
Get rid of photos that were taken just to test the camera, or are of your feet, or something similar.
Store photos in an acid free container. I use this Scrapbook Storage Box to store most of my photos.
If you can afford it, remove your photos from old albums that contain PVC. PVC releases chlorine gas that attacks photographic images, causing them to fade and discolor prematurely. Most of the new photo storage devices do not contain PVC, but remember to check the label before you buy.
I bought my first digital camera
eight years ago and my problem with photo storage multiplied. I love digital photos because you can take multiple pictures of the same thing without paying to have all those pictures developed. Someone told me years ago that the best way to get a good picture of kids was to take significantly more pictures than needed and then delete the bad ones. My problem? I never delete.
Digital Photos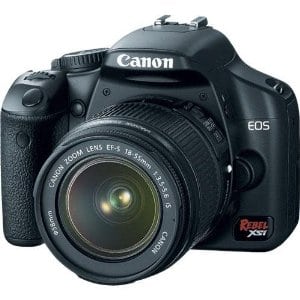 Delete, Delete, Delete (I'm preaching to myself on this one).
Create some sort of organizing system on your computer; folders, files, albums, anything that organizes the photos  you already have. Many computers already come with these types of programs installed so you don't have to buy anything extra.
Back up your photos! When my computer had a cup of water dropped on it the first thought that went through my mind was – MY PHOTOS! There are several options for digital photo storage below.
Digital Photo Storage
Photo Sharing Sites:
I use Flickr, Photobucket, and Kodak Gallery to store my photos. They are free for a certain amount of storage and then you pay if you need additional storage. I have used the free and the paid versions for my photos. I like these options because for a while I didn't have any editing software on my computer and these sites have some nice tools.
Memory Card:
If you don't take many digital photos a memory card might be sufficient to store your photos.This is relatively inexpensive option for people who only have a few photos. It is also a great way to store photos if you are traveling. The downside is that they don't have a ton of memory, and they are small, so if you are like me you might put one through the washer.
External Hard Drive:
We started using an external drive after my son used up all the memory on our family computer storing his photos. A large hard drive costs under $100 and is a good option for those who have thousands of photos.
CD or DVD:
This would be my preferred method of storage, I just haven't done it yet. I have a friend who stores her photos on discs and it seems like a great way to organize. The important thing is that you label your CDs/ DVDs well so that you don't insert every single one trying to find your photos. The downside of CDs and DVDs is that you need to be able to burn them on your computer to use this storage method. Most new computers have this capability.
Develop your photos!
I know this runs contrary to my decluttering theme, but what good is it to take 1,000's of photos and not get them developed! You can't drag your personal computer around with you to show people your photos all the time. 🙂 Since I started taking digital photos I have really slacked off developing my pictures. It seems silly, because before digital I would drive to Target or another developing place with my film, drop it off, and then drive back to pick them up! Developing digital photos is so easy!
You can print your digital photos at home if you have a photo printer. Depending on the cost of ink/photo paper this can be costly. You can also take advantage of the numerous digital photo sites that develop photos. You can upload them from your home computer and have them shipped directly to your home.
Whatever you preferred photo format, digital or film, photos are memories, glimpses into our past, and things that need to be taken care of and preserved. Take some time this summer and organize your photos. It is worth your time and your great grandchildren will thank you for it.
Online photo developing companies. Most offer free prints for creating an account!