When Laura posted about a home file system makeover I knew I had to participate. Last year I ditched the typical "file cabinet" system and changed over to binders. I really like using binders because I am able to find what I am looking for without flipping through a huge file box.
I use a binder for each area and then whole punch the paperwork and save it in my binder. I feel like I am able to "see" things better with this system. The binders are stored on a shelf over the desk in my kitchen. I have binders for banking, health care, investments, and insurance. I also have smaller folders that hold important receipts from the year, location specific information, and one misc -what in the world should I do with this stuff that I can't throw away- folder.
My only problem with this system is getting it into the binders! As you can see from my desk, things kind of sit there…. and sit there….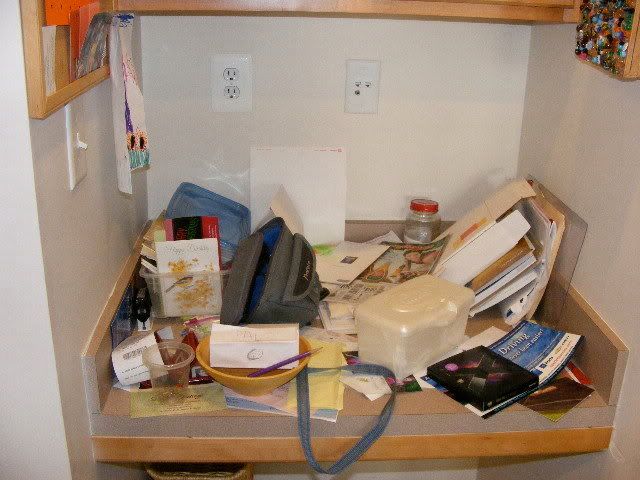 In fact, since this desk is in the kitchen everyone likes to leave stuff on it, like a box of wipes!
Since we moved three times in two years my files dropped to the bottom of my "to do" list. I was just jamming stuff in the folders hoping I would have time to organize it later. Later has finally come and, even though it took me two nights I finally organized my binders and my desk, and shredded enough documents to fill a mattress.
Here are some pictures for those of you who still are holding on the myth that I have it all together….
This folder… "the move" folder was from our move 15 months ago. Time to go.
I unloaded the cabinet above the desk.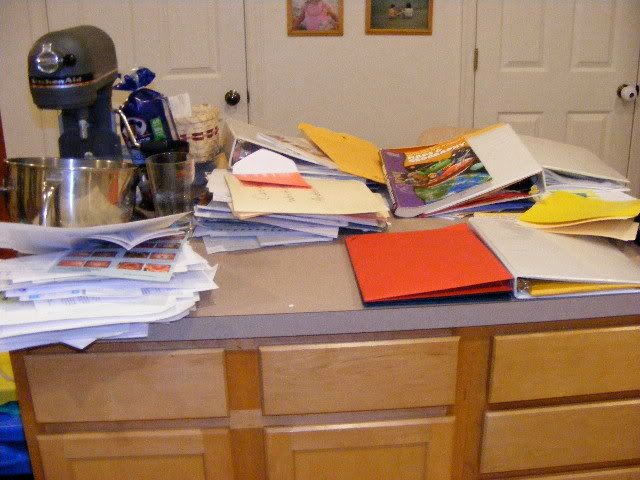 Pile to shred #1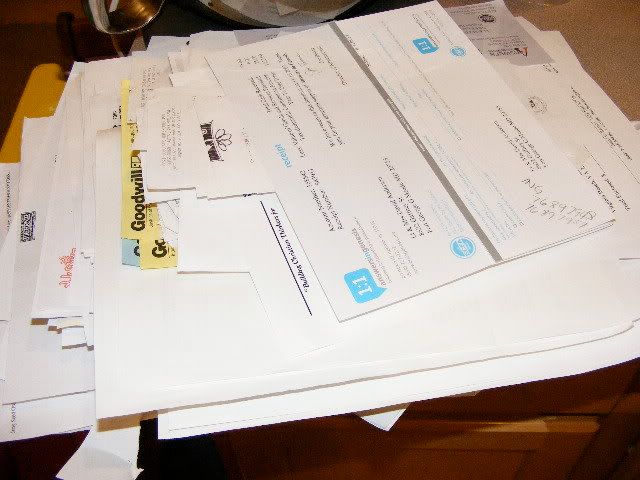 Pile to shred #2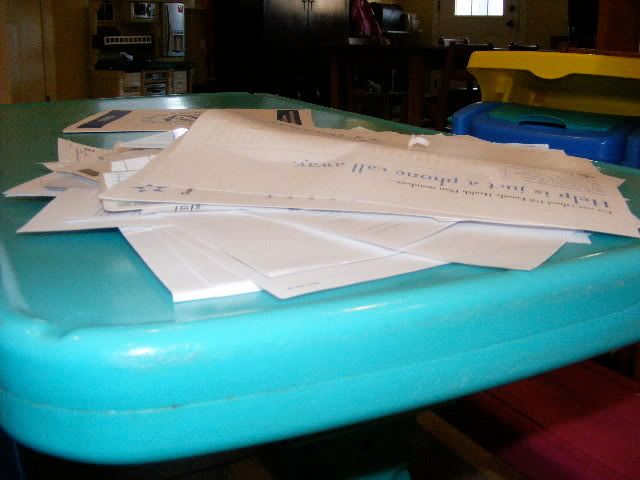 Fun Fact: Did you know that you can use your shredded paper as filler in the bottom of your pots or mulch beds. Don't throw it away recycle it!
Finally I was finished. It really felt good to clean out the binders and organize my paperwork.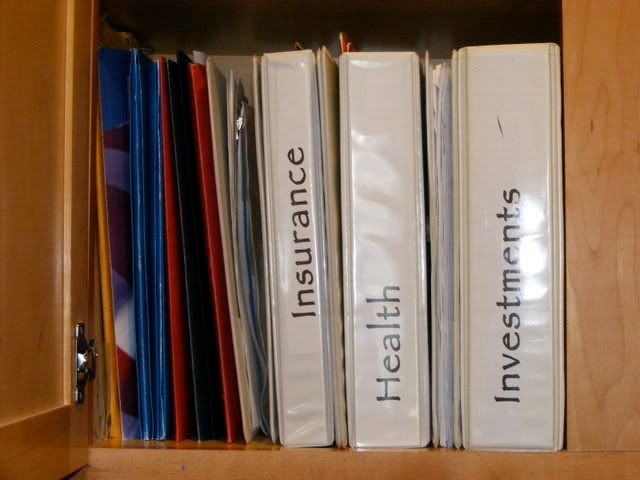 The folder on the right side of my desk is now my "to file" folder. I will put important papers in it during the month and then at the end of the month I will file it in my binders. I hope this will help me stay on top of things for 2009!
Another thought I had before going to bed last night, living a debt free life really makes filing easy! We only receive one paper bill each month and that is for internet. Our phone and cell phone bill are delivered via the internet. We receive our bank statements via the internet too. Because we pay cash or use the debit card for all purchases I don't have credit card statements to file and keep track of either. And no pesky user agreements that fill up my binders. Debt free living has really simplified my life!

For more Spring Cleaning visit Biblical Womanhood.