This is a wonderful idea for a bridal shower. Purchase a white shower curtain liner and a pack of multi-color sharpies. (By the way, this a great time to stock up on sharpies, with all the back to school deals)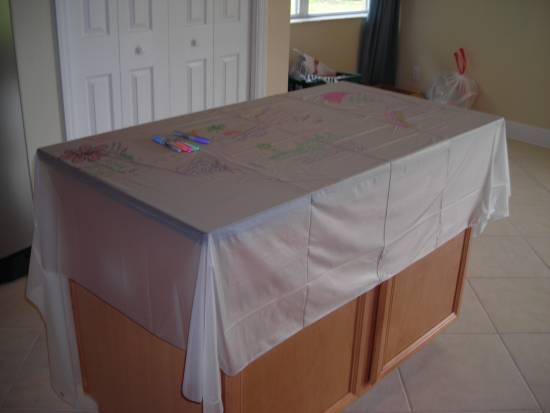 Place the shower curtain on a flat surface, like a dining room table or kitchen counter. Have each of the shower guests write a special message to the bride and groom on the curtain.
We did this for my sister's bridal shower and it was a big hit with the guests and my sister.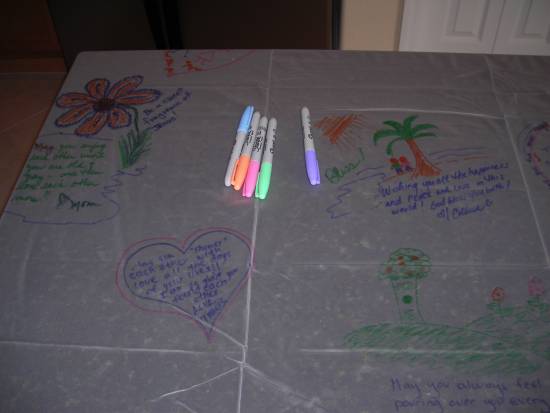 The bride and groom get a special shower curtain and friends and family are able to leave lasting messages to the couple in a unique way.