My girls love unicorns! And while a unicorn cake might be a little too advanced for my decorating skills, these unicorn cookies are easy to make and sure to please any little girl who loves unicorns.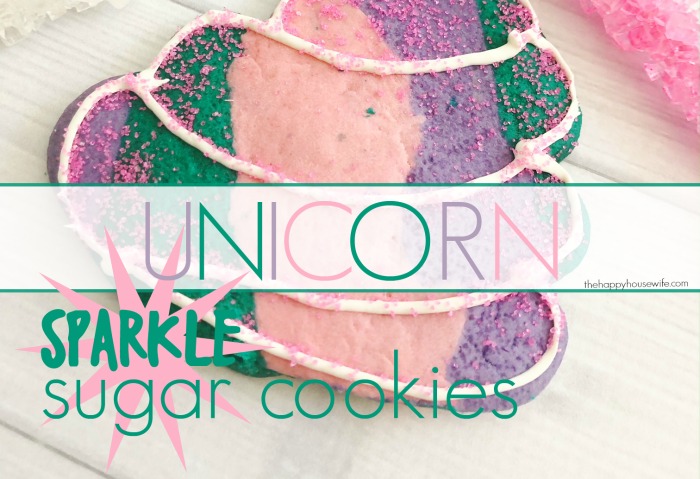 These unicorn cookies are made from a basic sugar cookie recipe with food coloring added to get the beautiful pastel colors. I like the Wilton food coloring, but use what you prefer.
Unicorn Cookies
Yield 10 unicorn cookies
These unicorn cookies are a perfect addition to any sparkly party! 
Ingredients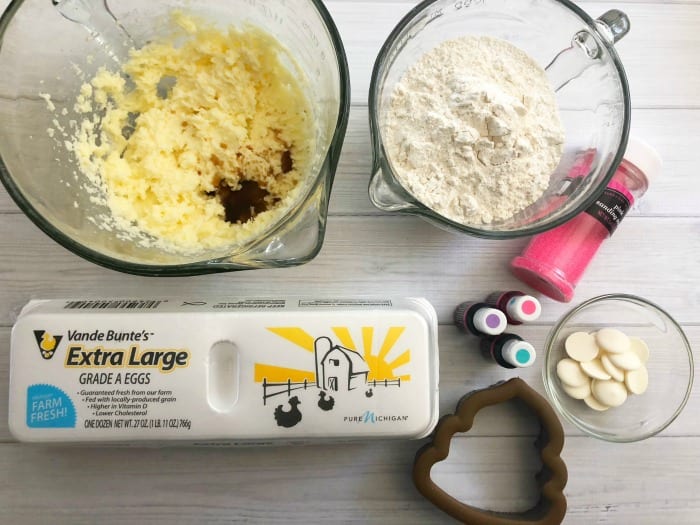 Unicorn cookie dough ingredients
3/4 cup softened salted butter
3/4 cup sugar
2 teaspoons almond extract 
1 egg
2 1/4 cups all purpose flour 
Decorating ingredients 
Instructions
Preheat your oven to 325° and line a baking sheet of parchment paper (note: I've started using parchment paper for all my baking. It makes clean up so much easier and nothing sticks to the pan!)
Beat your butter and sugar together
Then mix in your almond extract and egg then mix.
Separate your dough into three small bowls and mix in a few drop of food coloring in each one to color each bowl a different color.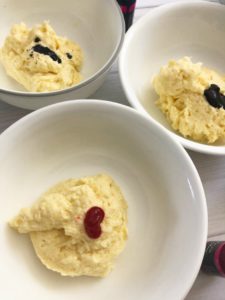 Now mix in about 3/4 cup of flour to each bowl.
Knead the dough in your hands until it starts sticking together, adding a tablespoon of flour to each if too sticky. 
Lay down a piece of parchment paper, break apart your dough, roll each piece out into a log shape and lay each piece next to each other  rotating colors.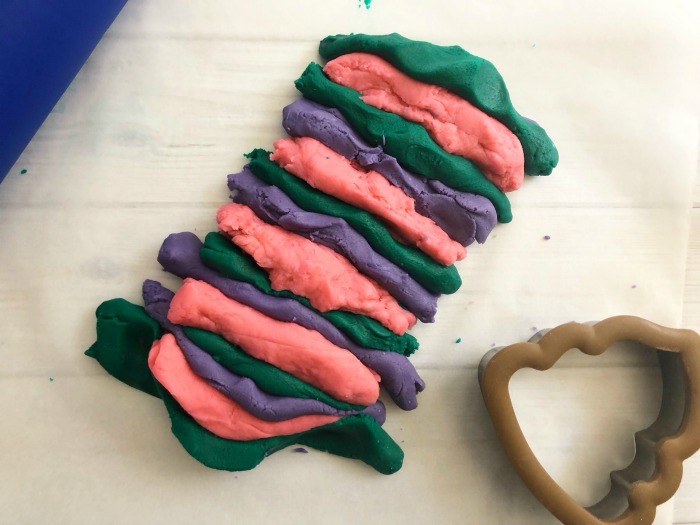 Flour a rolling pin and roll your dough out to a thick 1/8 inch.
Use your poo emoji cookie cutter to cut out poo shapes, place on your lined baking pan and cook for 10-12 minutes.
Let your cookies cool on a wire rack.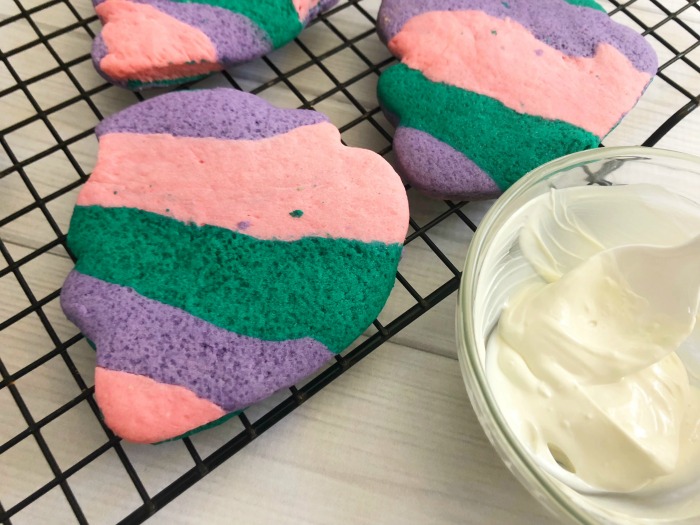 Melt 2 cups of your white candy melts in a microwave safe dish for 3 to 4 minutes on 50% power, stirring every 30 seconds until melted.
Scoop your white melted chocolate into a plastic baggie and cut a small tip off the end, then begin outlining your cookies like pictured with your melted chocolate.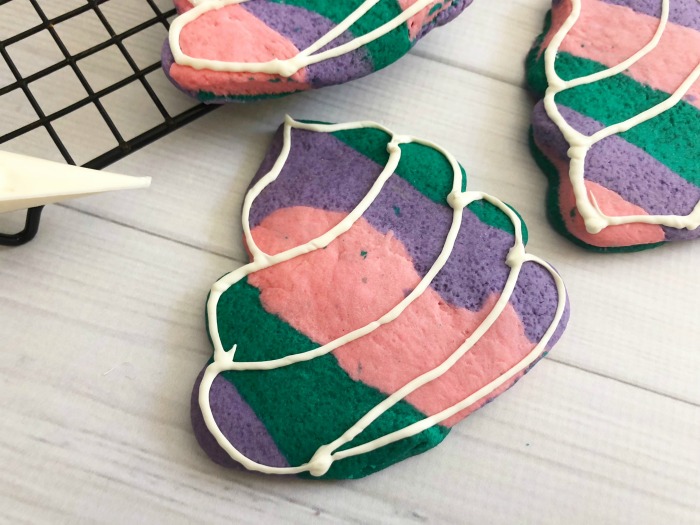 Top with pink sugar sprinkles and let the chocolate harden.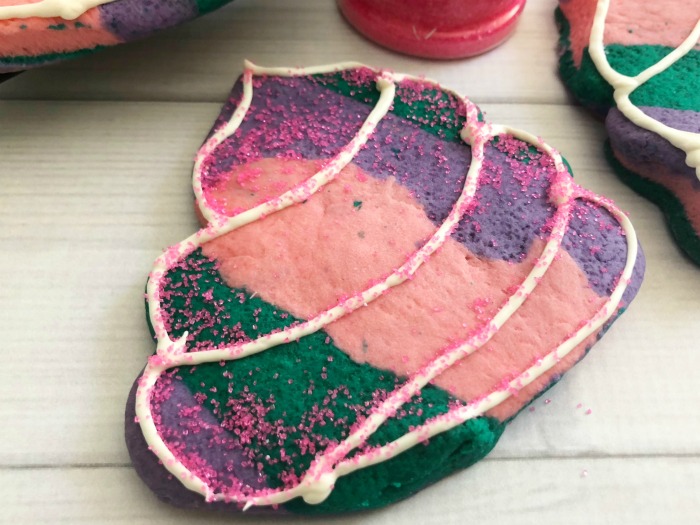 Courses Dessert