Now that you know how to cook a pumpkin it's time to share some delicious pumpkin recipes for fall. I've heard reports of pie pumpkins priced at under $0.30 a pound so stock up now and freeze for future recipes.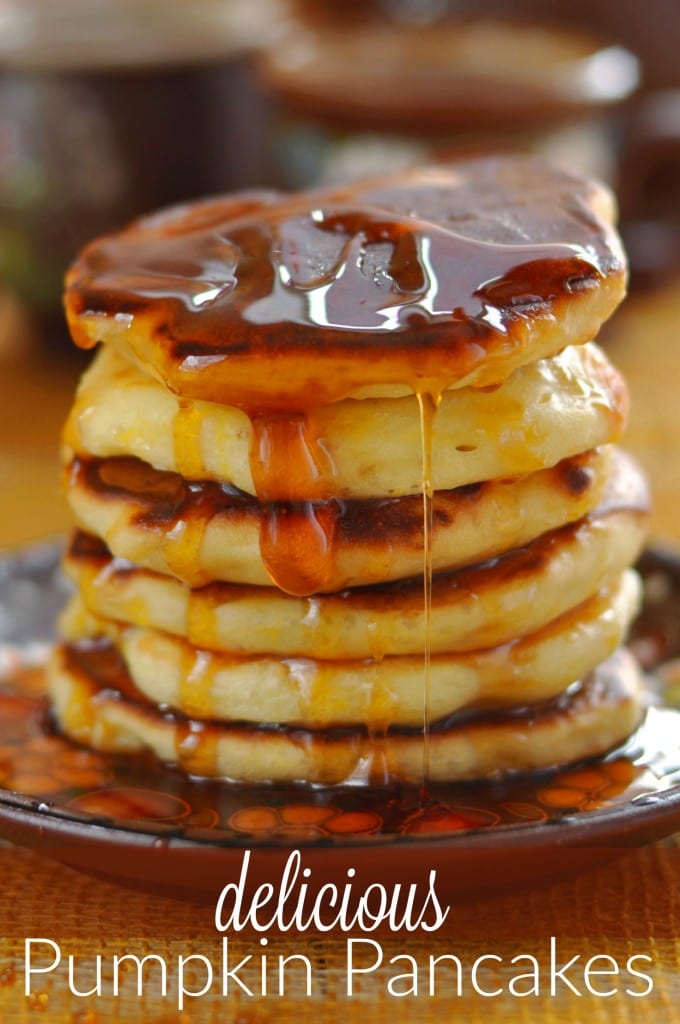 This pumpkin pancake recipe was a big hit with my family. It wasn't too pumpkin-y which is good if your kids are hesitant about trying something other than regular pancakes. If you are looking for a something with a little more pumpkin flavor consider adding a teaspoon of ginger to the recipe.
These pancakes also freeze well. If you have trouble with your pancakes sticking together when you freeze them check out my super simple tip for freezing pancakes and French toast.

Pumpkin Pancakes
Prep time:
Cook time:
Total time:
Serves:
approx 24 pancakes
Ingredients
1¾ cups buttermilk
1 cup pumpkin puree
1 egg
2 tablespoons applesauce
2 cups whole wheat flour, white flour or half and half
¼ cup brown sugar
2 teaspoons baking powder
1 teaspoon baking soda
½ teaspoon salt
1 teaspoon ground cinnamon
Instructions
Combine flour, baking soda, baking power, brown sugar, salt, and cinnamon.
Add buttermilk, egg, pumpkin and applesauce.
Mix until batter is moistened, but still lumpy.
Cook on a buttered griddle on medium heat.