Having pancakes for breakfast is easy when you can pull them out of the freezer. When I make pancakes I usually quadruple the recipe so I can freeze the extras. Having tried numerous ways to freeze pancakes, this method gives you the best results.
After stacking our items on the serving plate for breakfast, the waffles,
pancakes, French toast would get soggy. A few months ago I started
placing these items on my cooling racks. This keeps them nice and crispy
because they are not affected by the steam rising from the other items.
To store the items for another breakfast, allow them to cool completely.
Once the pancakes are cold lay them on a cookie sheet and place in the freezer for about 10 minutes.
Then layer wax or parchment paper between the pancakes, waffles, etc…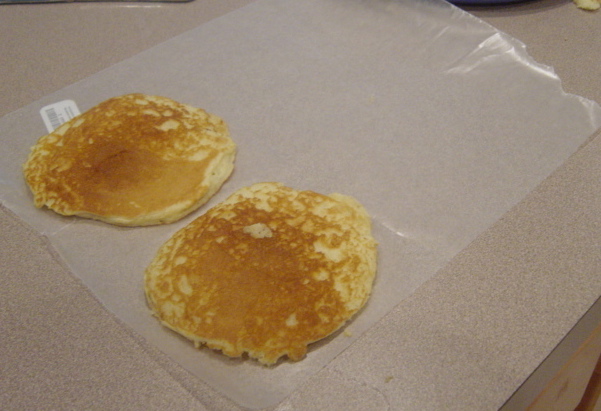 Freeze in a gallon size ziploc bag or leftover bagel bag.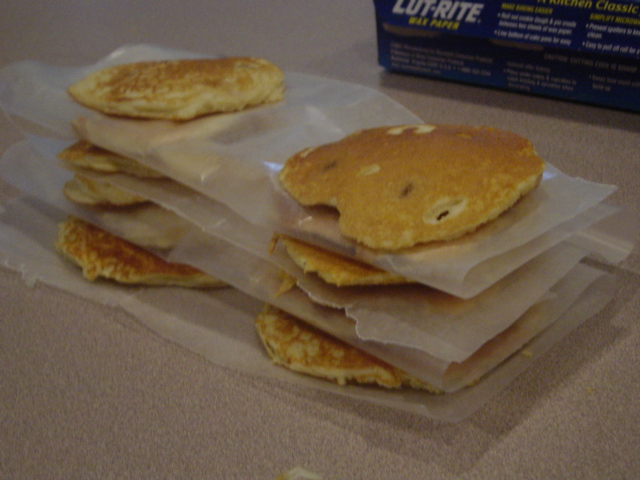 Then remove from freezer as needed and reheat in the microwave. You can enjoy a hot breakfast any day of the week without all the clean-up!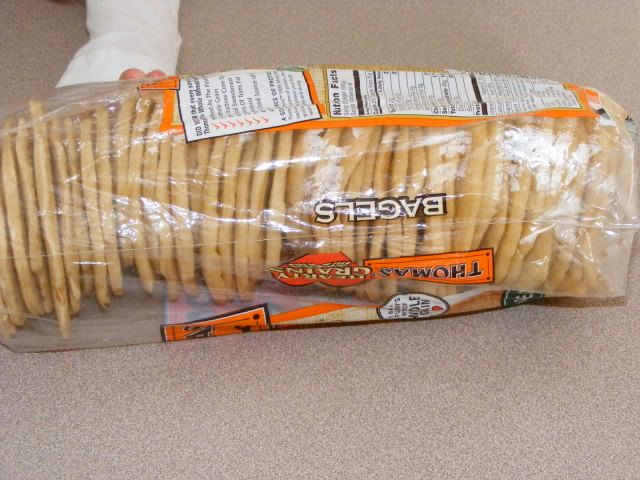 This will not work if you put the pancakes on the cookie sheet while they are warm (they will freeze to the sheet).
It will also not work if you make gigantic pancakes that are bigger than a bagel bag, but I am sure you already figured that one out.
If you are looking for a pancake recipe, try my delicious and whole wheat oatmeal pancakes.