Having pancakes for breakfast is easy when you can pull them out of the freezer. When I make pancakes I usually quadruple the recipe so I can freeze the extras. Having tried numerous ways to freeze pancakes, this method is my favorite.
Once the pancakes are cold lay them on a cookie sheet and place in the freezer for about 10 minutes.
After the pancakes are frozen I place them in a bagel bag.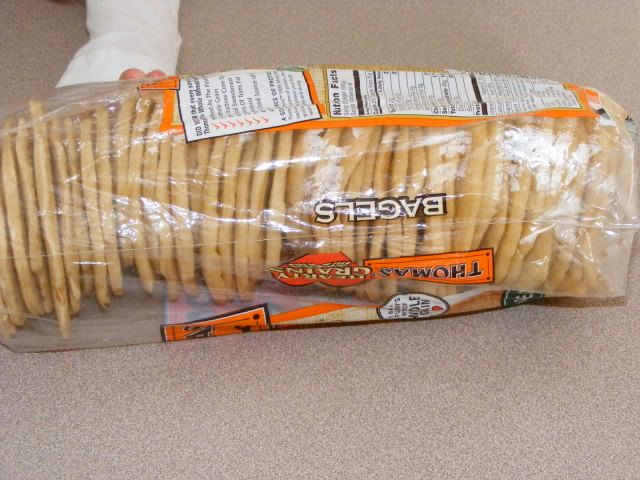 I like this method because I don't have to use wax paper between each pancake. I am also reusing the bagel bag instead of throwing it away.
This will not work if you put the pancakes on the cookie sheet while they are warm (they will freeze to the sheet). It will also not work if you make gigantic pancakes that are bigger than a bagel bag, but I am sure you already figured that one out.
If you are looking for a pancake recipe, try my delicious and whole wheat oatmeal pancakes.