Thanks to everyone who participated in the challenge last week. The winner of the Motivated Moms planner is:
Here are your random numbers:
2
Timestamp: 2009-06-21 23:50:05 UTC
Congratulations, and look for an email from me regarding your planner.
This week's prize is two free Digiorno Pizzas. Last month I won some free pizzas on twitter, so I am passing two of the coupons on to one reader who participates in the Itch to Pitch Challenge. To be entered in the giveaway you need to either link up with your post, or if you don't have a blog you can leave a comment and tell us about your de-cluttering from the past week. You have until Friday, June 26 to link up or comment and be entered in the giveaway.
Now on to my Itch to Pitch. This challenge just became significantly more important to me, because on Saturday we made the decision to move off base. I will post more details later, but in less than a month we will be loading all our stuff on a truck and hauling it across town. And since I have to pack it myself, I would rather pack less and pitch more!
Last week I spent the majority of my time in the girls' room. Their room needed a serious overhaul and since we are done with school I was able to devote some time to it last week.
Before:
The main mess maker….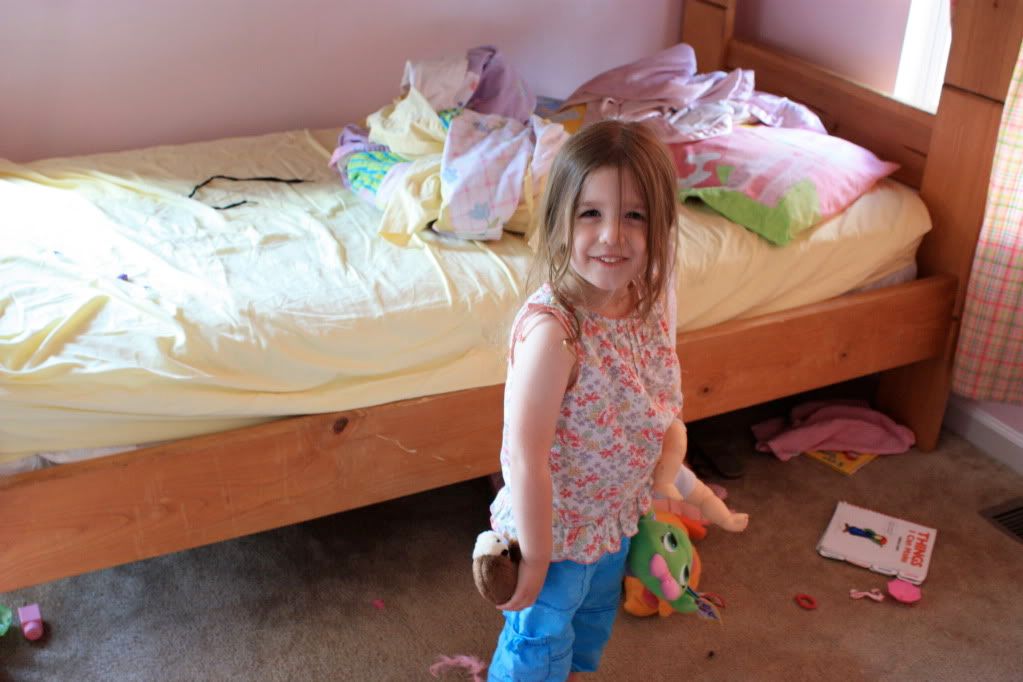 What I pitched:
Garbage
Going to the Thrift Store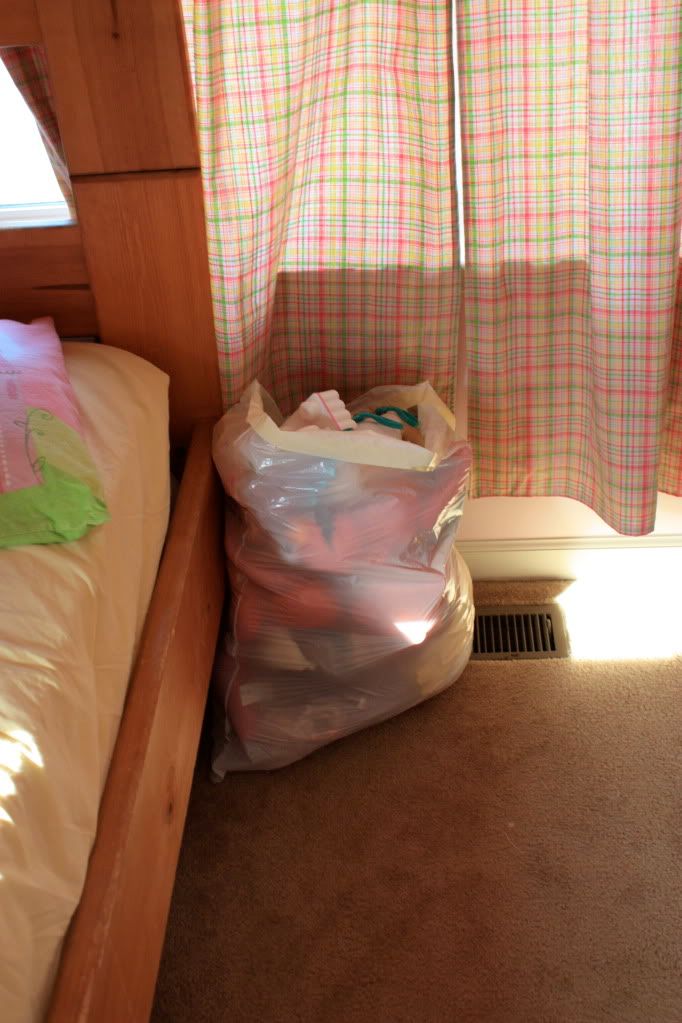 After: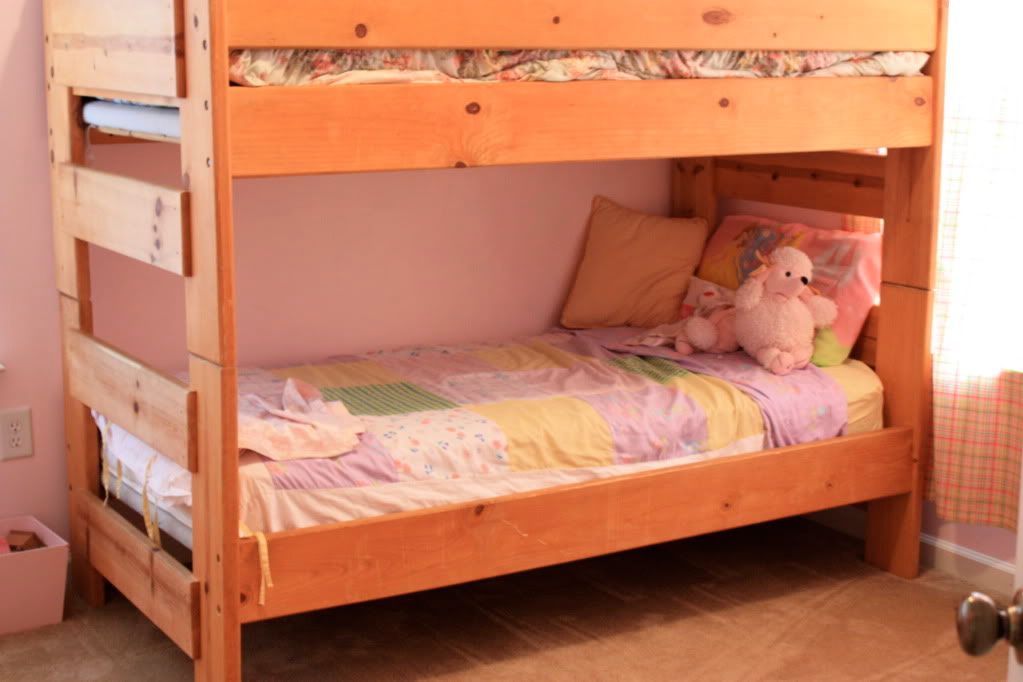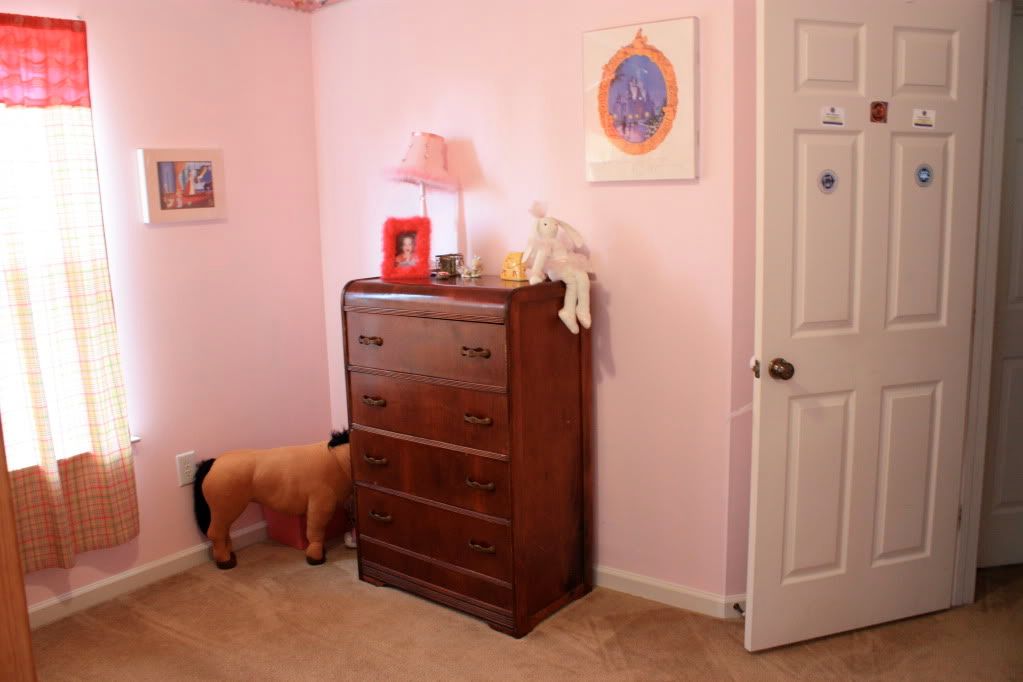 I wish I would have pitched more of their clothes, but when you have three girls in a row you tend to hang on to things, for the next one coming up.
What did you pitch this week? If you don't have time to tackle a large task, like an entire bedroom or garage, how about going through one or two drawers a week? Over time your efforts will really add up and you will have a clutter free home by the end of the summer.
Time to link up. Remember link to your Itch to Pitch post and not your blog's homepage. Also please link back to The Happy Housewife,  so others who read your blog will be able to participate, the more the merrier, right? Finally, please visit the other Clutter Queens who link up and give them some encouragement. We all love comments!