Do your children make their own beds? My don't, but only because it isn't a priority for me. They do know how to make their bed, though. If you would like to make it easier for your child to make their bed get rid of the over sized comforter and flat sheet.
I made duvet covers for my kids' beds that are slightly smaller than a regular quilt or blanket. The smaller size makes it easier for the kids to just lay the blanket on top of their bed, it looks pretty good.
Also, I stopped giving them flat sheets. They just bunch them all up anyway, and it makes it more difficult for them to make their bed.
Notice, no flat sheet.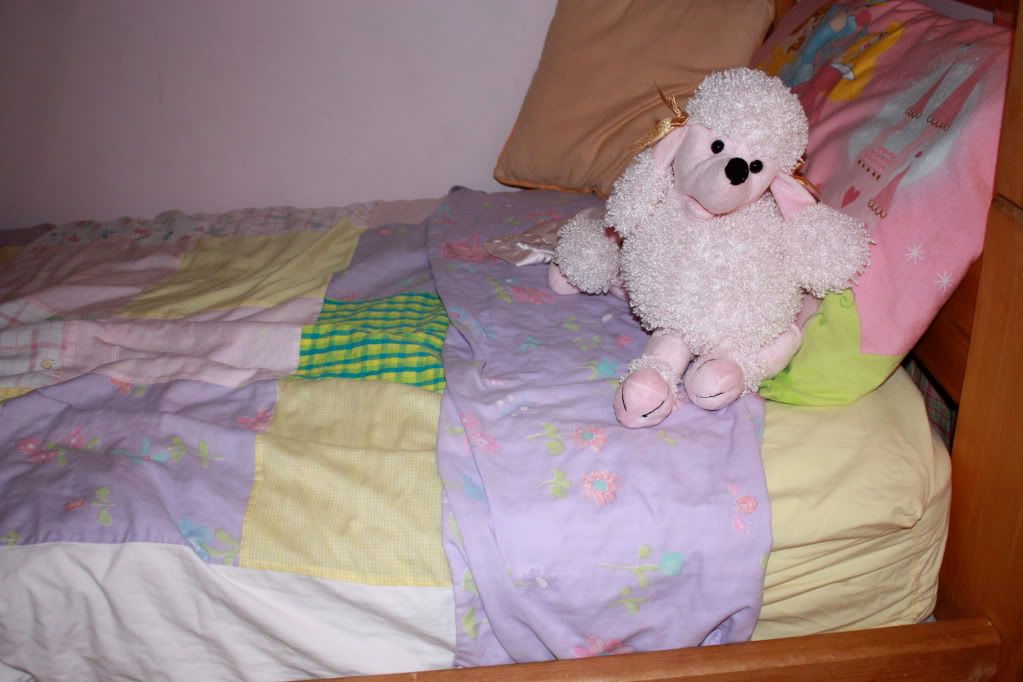 Looks pretty good.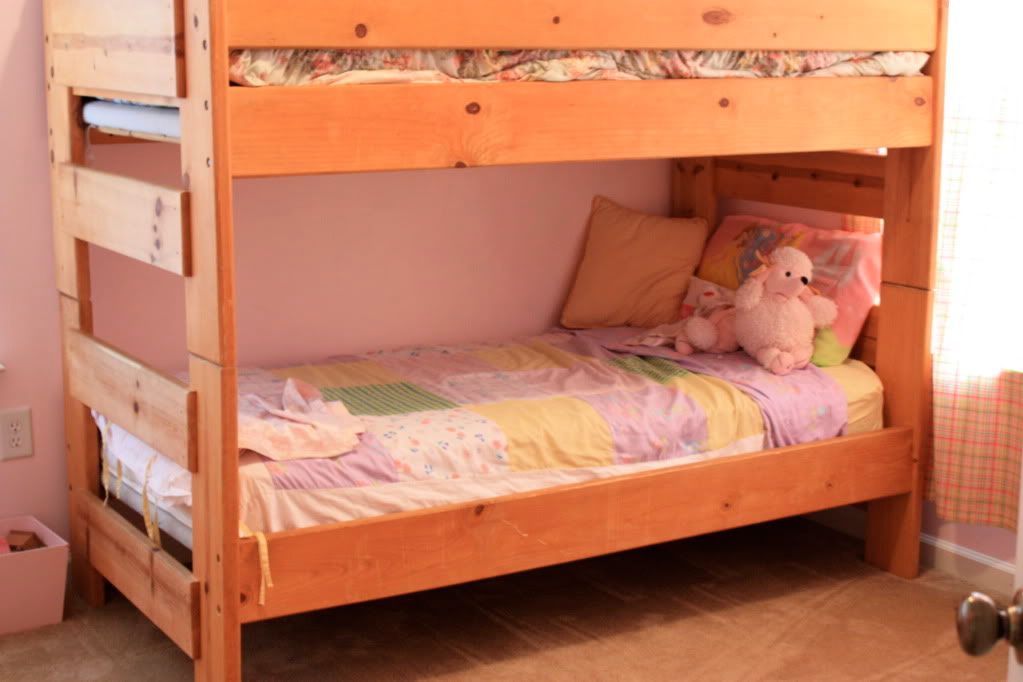 You can help your children take ownership of the bed making process by allowing them to add their favorite stuffed animals to the bed once they are finished.

This post is linking to Works for Me Wednesday.