I am really excited about this summer challenge. Now I walk through my house making mental notes of what goes or stays. I also thought it would be fun, especially for you, if I added some prizes to this challenge. I am going to make it really simple to enter, all you have to do is link up your Itch to Pitch post with Mr. Linky, and you are entered. If you do not have a blog and still want to enter just email me or send me links to your before and after photos (with permission to post them) and you will be entered as well. This week I will pick a random winner on Friday and announce it next Monday. This means you have until Friday to link up your posts and be entered into the giveaway.
This week the prize is a Motivated Moms planner. I love Motivated Moms and it really is a great tool to keep you on top of the clutter! If you are not familiar with Motivated Moms, I encourage you to check out their site.
The prizes will change each week, and if you are interested in donating a prize in exchange for a little link love please send me an email.
It is time for some accountability ladies! I cannot wait to see how everyone did this past week getting rid of their clutter. Even though I wanted to throw out everything in my house, last week I focused on our school shelves. Since our year is finished and I was headed to the HEAV Convention, I knew I needed to get rid of the old to make room for the new.
I am not sure if other homeschoolers struggle with deciding what to keep and what to pitch, but this year I threw caution to the wind and pitched a ton. I saved all tests, review sheets, writing samples, and some art, but everything else is now at the recycling plant.
Remember when you are pitching to recycle, re-purpose or give away as much as possible. What might be clutter to us, could benefit someone else. That being said, don't give away your broken junk. If it is trash throw it away or recycle it!
It was hard to really capture the amount of school clutter I pitched, or in this case took to recycling or the used curriculum sale… but I am sure all the homeschoolers will appreciate my efforts.
School bookcases before.
School storage to organize.
When a piece of curriculum has dust on it, maybe it is time pitch it and try something new!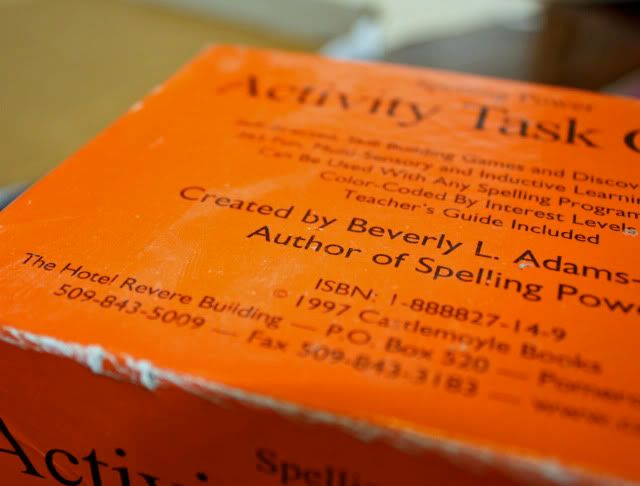 Headed to the recycle bin.
Gone, thanks to the used curriculum sale.
Finished.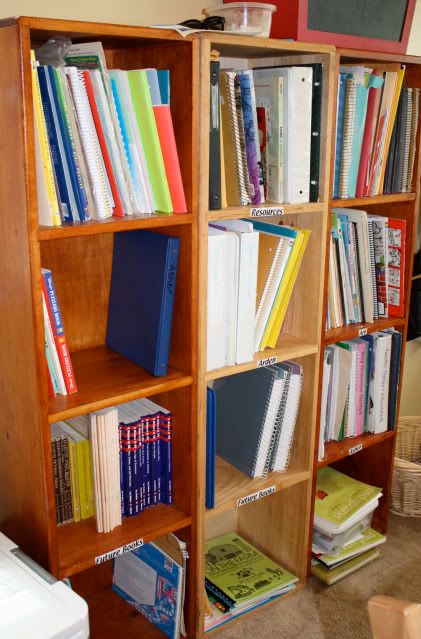 If you don't have time to tackle a large task, like an entire bedroom or garage, how about going through one or two drawers a week? Over time your efforts will really add up and you will have a clutter free home by the end of the summer.
On my sidebar I added the Itch to Pitch button and with the code below. If you want to add the button, but aren't quite sure how to do it, just copy the code from the box and put it in your sidebar, easy as pie!
Time to link up. Remember link to your Itch to Pitch post and not your blog's homepage. Also please link back to The Happy Housewife,  so others who read your blog will be able to participate, the more the merrier, right? Finally, please visit the other Clutter Queens who link up and give them some encouragement. We all love comments!