Summer months mean hot days and a hot kitchen if you use your oven. I try to avoid using my oven during the summer months to help keep my utility costs down.
There are many ways to cook without using your oven. A grill, roaster, toaster oven, bread machine, and crock pot can all be used to create meals without heating up the kitchen. But, I have found that when it is really hot even the crock pot creates too much heat in my kitchen. Last summer I found an easy solution to this problem. I put the ingredients in my crock pot and then set it on the porch to cook all day. My kitchen stays cool and so do I.
How do you keep your kitchen cool in the summer heat?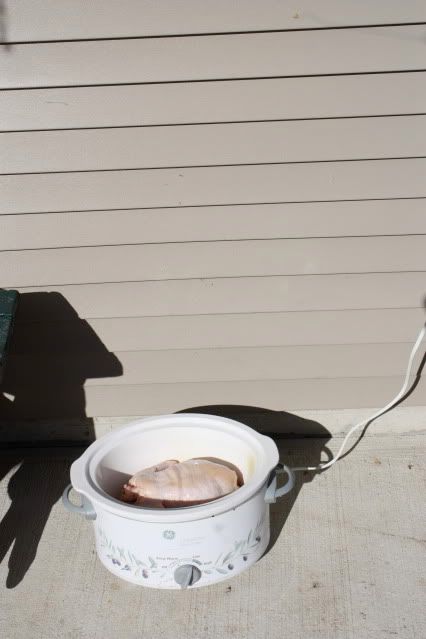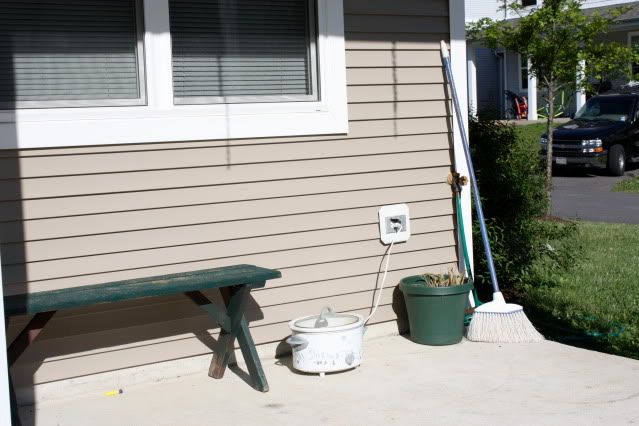 Remember to use common sense when putting the crock pot outside. Don't leave it anywhere that a child could touch it and get burned.

I have answered some of your crock pot questions here.
This post is linking to Works for me Wednesday.