I love Christmas, the cooler weather, lights, decorations, and of course the celebrations. I love watching my kids wake up on Christmas morning and run down the stairs to find their gifts.
The twinkle in their eyes as they decorate the tree.
I was especially excited this year, as we are living in a new house with lots of Christmas decoration potential. Balconies, banisters, and a fireplace that were waiting to be decorated. Things got a little off track when my husband surprised me with a trip to England, but I'll trade England for Christmas decorations any day. Oh, and as a side note, England does Christmas decorations very well!
When we arrived home from our trip we planned to decorate as soon as possible. We had already picked out the perfect tree, and while my husband was at work we set it up in the stand with anticipation of our evening of decorating. We decorated the tree, played Christmas music and drank eggnog – all our family traditions. When I woke up the next morning I walked out of my room and began to admire our beautiful tree.
Until…
While I was eating my breakfast I heard a loud crash, breaking glass and a baby screaming. I looked over to find our 12 ft Christmas tree laying across the family room floor, and the baby missing.
Needless to say the tree had fallen over (on its own) on the baby. After we rescued the baby it took 3 hours, a new stand and my husband coming home from work, for us to get the tree vertical again.
Can you see the open spot on the mat? That is where the baby was sitting when the tree fell on her.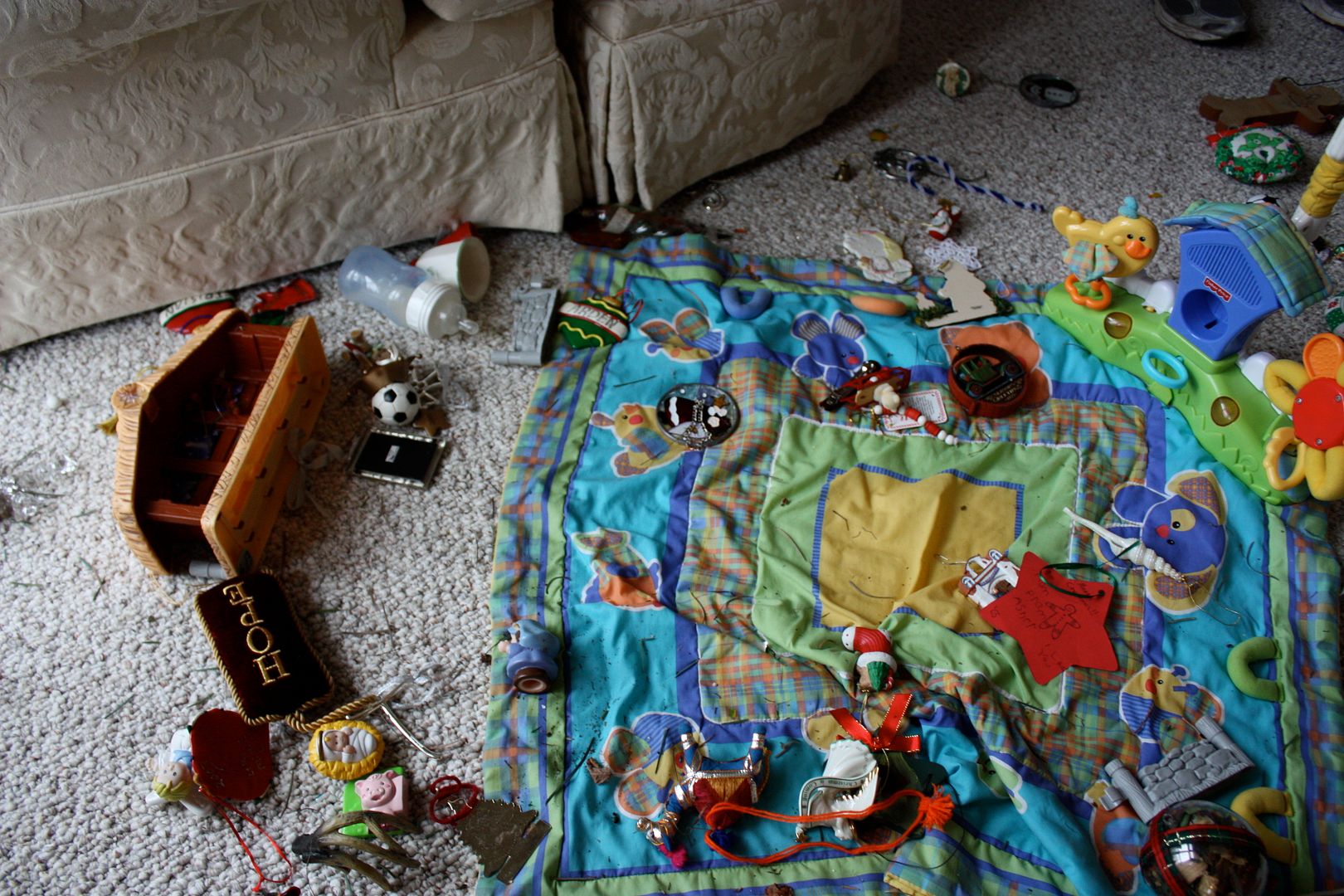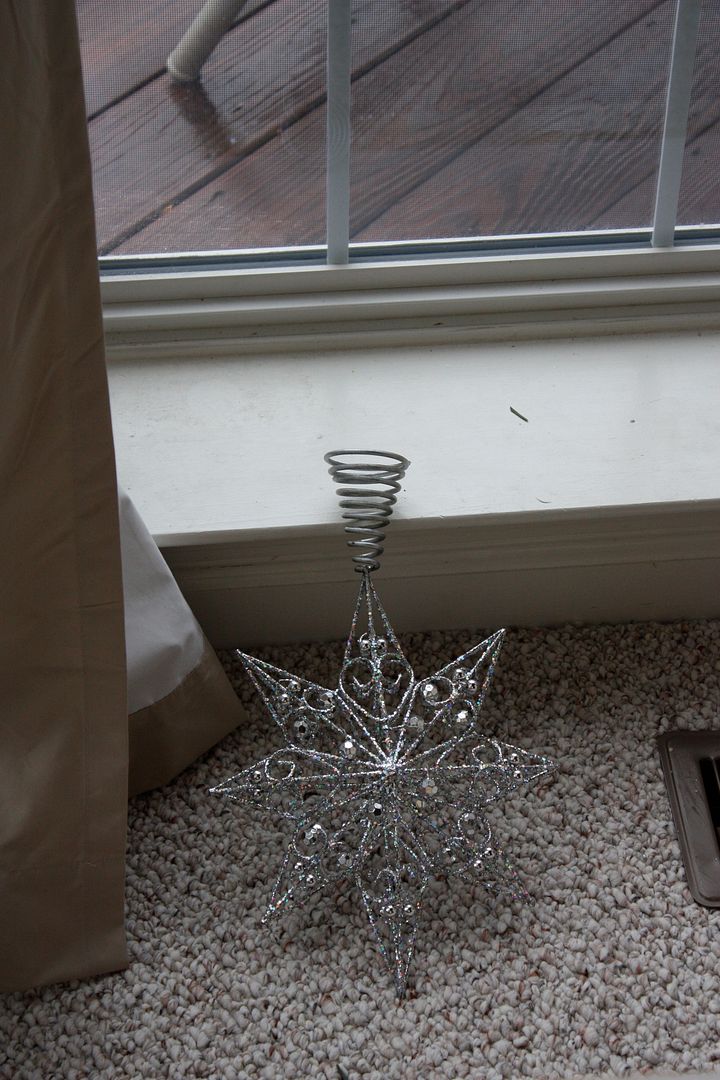 We had to hold the tree up until dad got home from work with a new stand.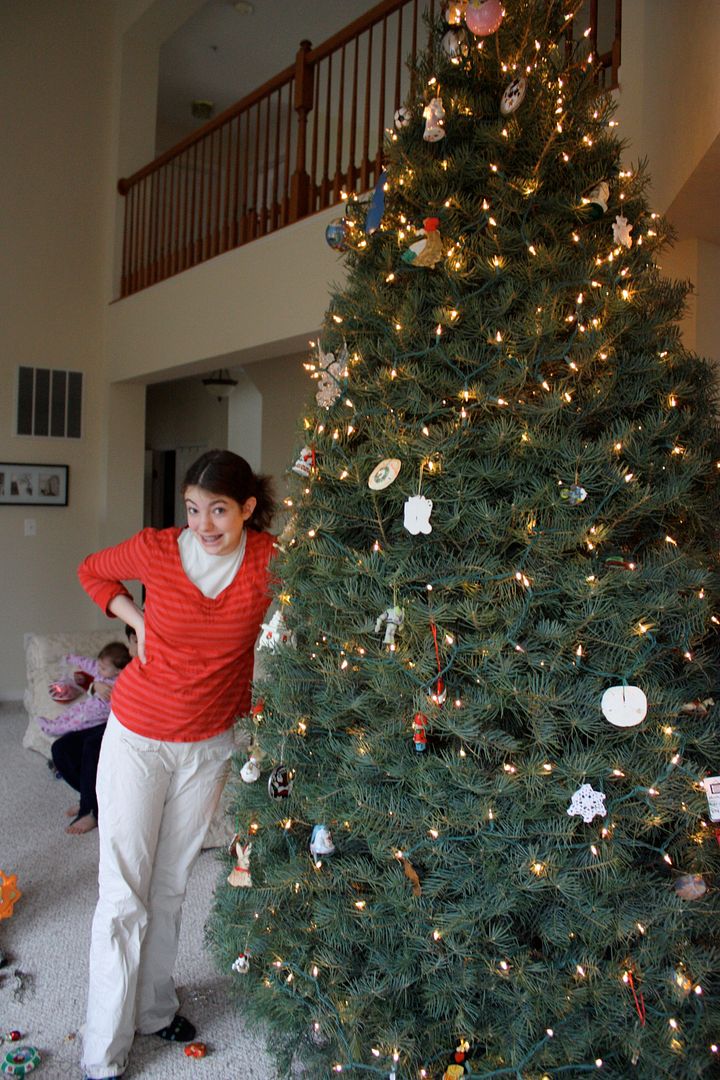 We redecorated our tree, and I kind of gave up with the rest of the house after our entire ordeal. Maybe next year I can capitalize on all my home's Christmas potential.
We used ribbon (from last year's clearance racks) to tie our stockings to the railing.
We love our Playmobil Nativity Set
! (Please ignore my crooked pictures, anyone have any tips on how to keep them straight?)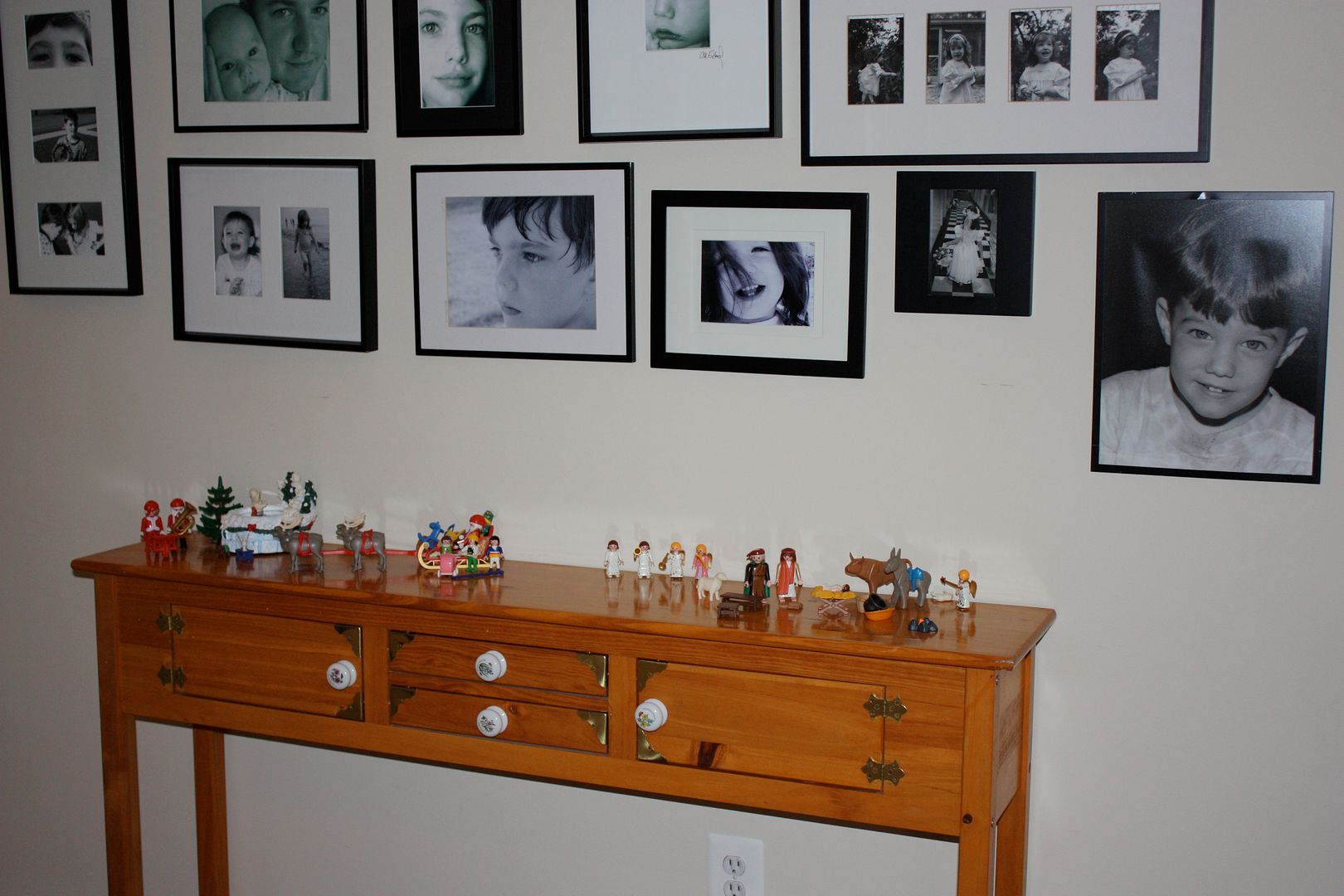 I love having a mantel…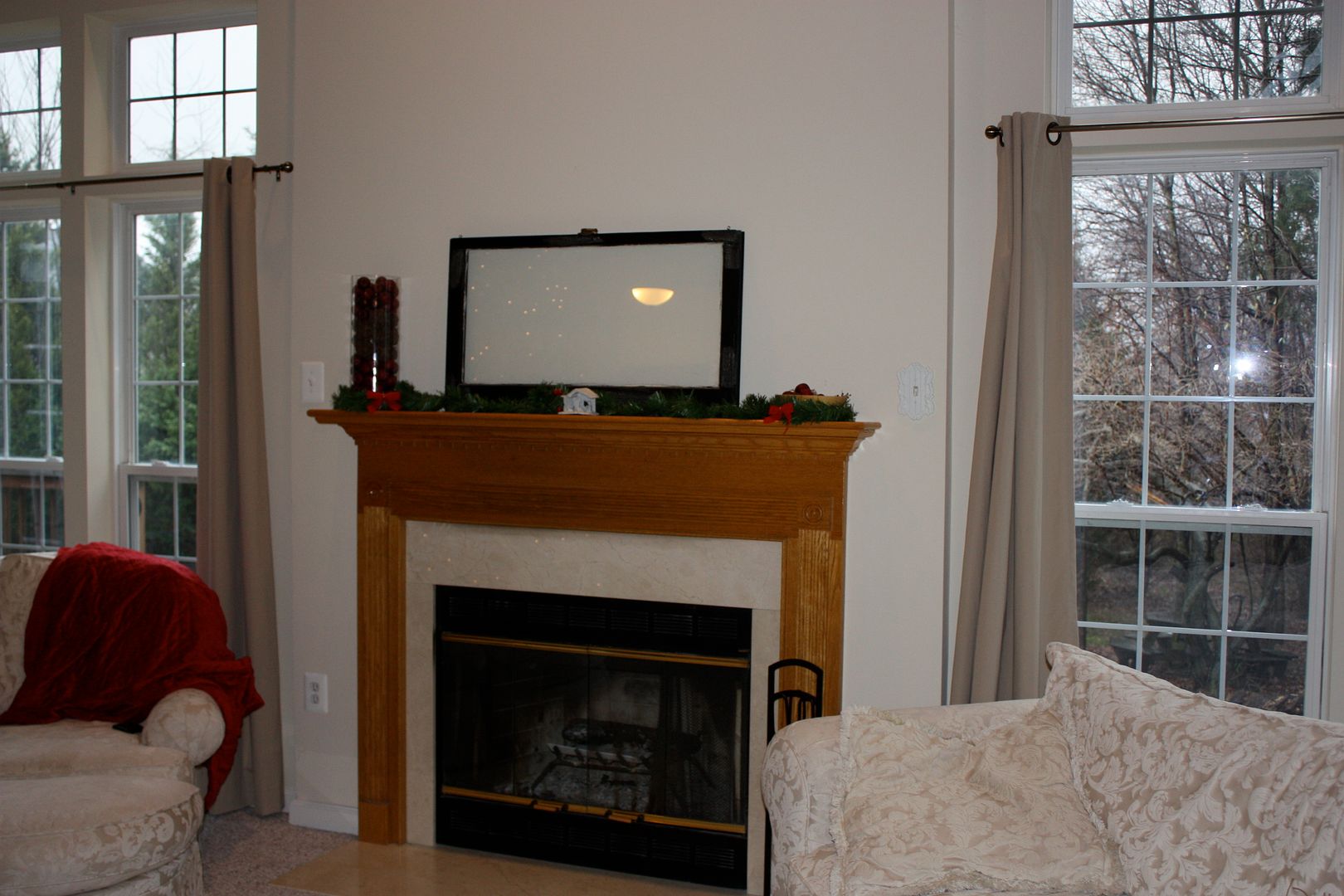 My favorite thing about this house is that you can see the tree from almost every room!
Kitchen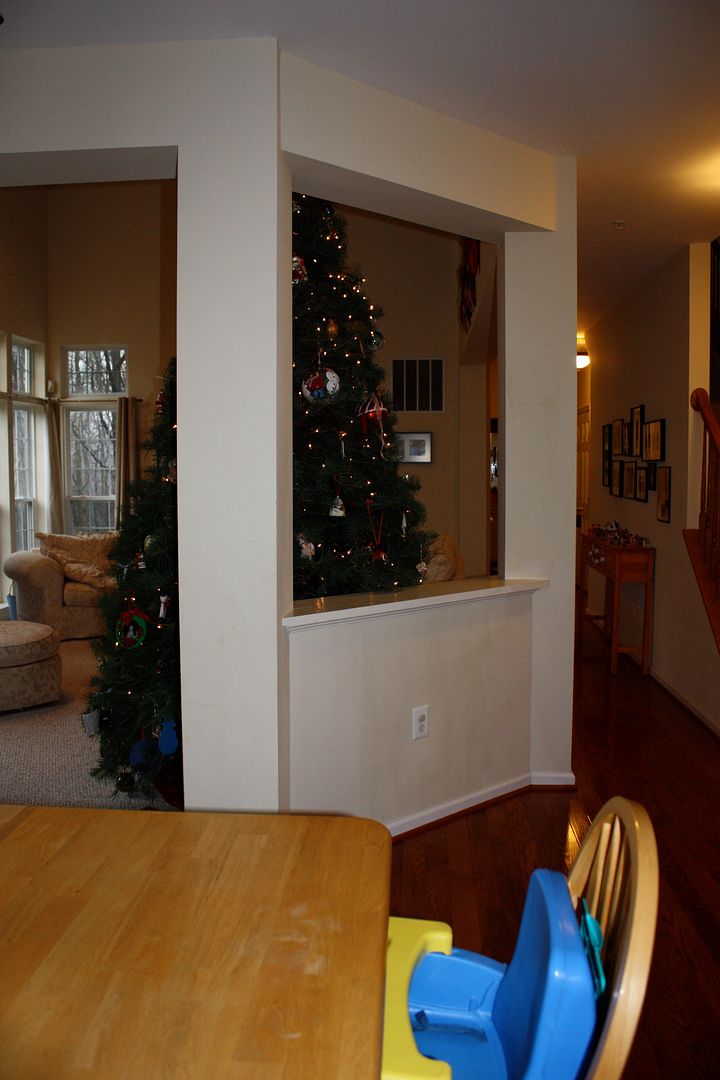 Hallway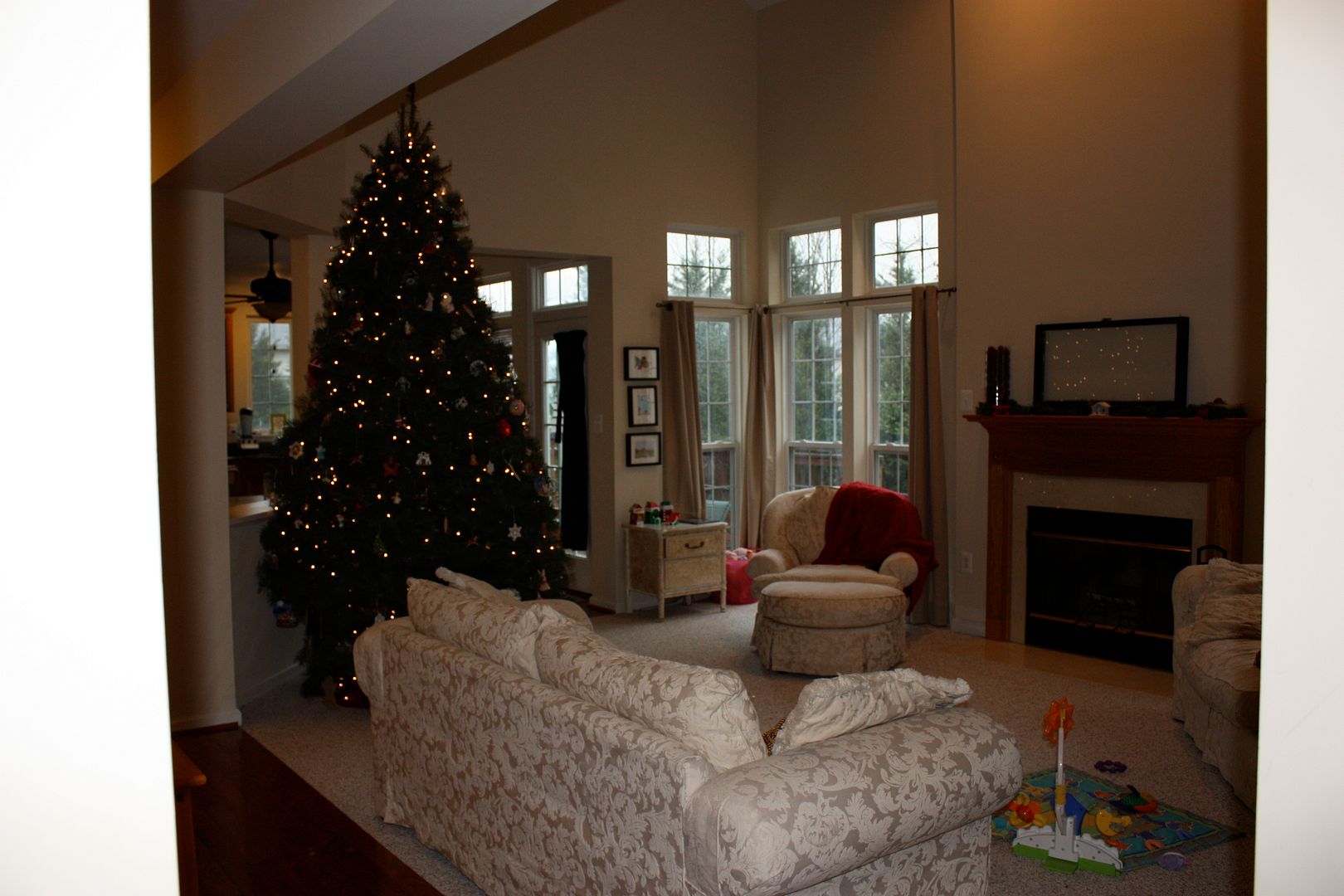 Family Room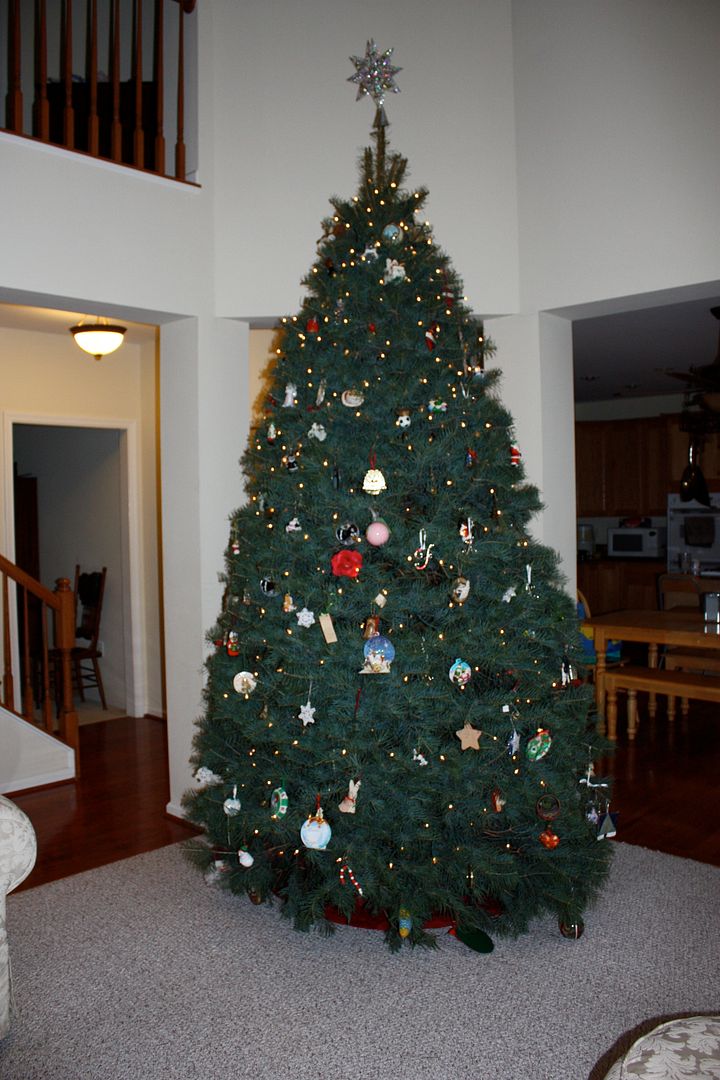 My biggest deal of the year – 11 1/2 foot tree for 30 bucks!
Merry Christmas!