Since my grilled potatoes were such a hit I decided I would try grilled sweet potatoes. While these were good, they weren't great. Any advice or tips are welcome.
Print Recipe
Grilled Sweet Potatoes: Help Wanted
Ingredients
3

Sweet Potatoes

Butter

Brown Sugar
Instructions
Cook sweet potatoes in a microwave for 5 minutes or until slightly tender. Remove from the microwave and let cool.

Slice into wedges. Place on grill and cook onn a medium heat until tender.

Remove from the grill and brush with melted butter.

Sprinkle with brown sugar and serve.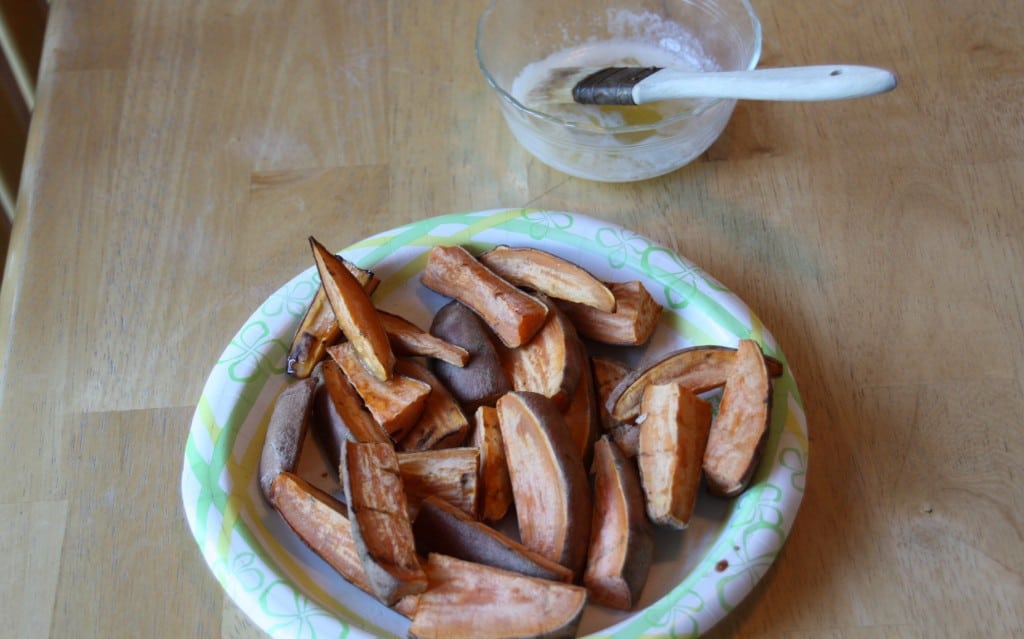 These grilled potatoes would have been better had I used fresher potatoes. The sweet potatoes I used had been in the pantry for a while and weren't the best. According to What's Cooking America:
Sweet potatoes should be uniformly light-tan-colored. Look for firm sweet potatoes with smooth, bright, uniformly colored skins, free from signs of decay. Because they are more perishable than white potatoes, extra care should be used in selecting sweet potatoes.
Any ideas how to make this recipe better? Sweet potatoes are so good for you and cheap! I would love to find more ways to incorporate them into our diet outside of Thanksgiving dinner. Suggestions welcome. 🙂
Other grilled recipes you might like…