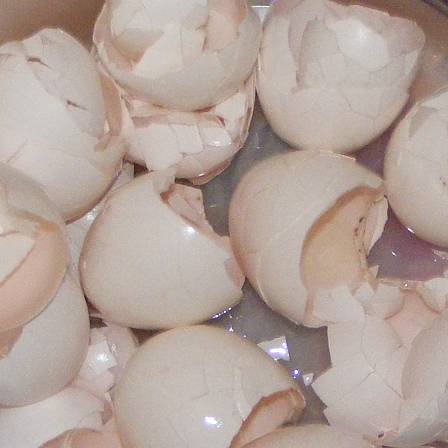 Something that surprised me during my trip to a grocery store in England was that they didn't refrigerate their eggs. I spoke with our hostess at the hotel and she told me she didn't refrigerate her eggs either. I am not a huge fan of eggs, but the ones I had in England were amazing! I found myself looking forward to breakfast every day. (It could have been their love of bacon as well, but I'm not sure- yum bacon!)
The only difference between the eggs was that in America we refrigerate our eggs and in England they do not. I spent some time searching the internet trying to find out what makes American eggs different. I couldn't find much information as to why American eggs will make you sick if you don't refrigerate them (or so we are told) but chickens in other parts of the world lay refrigeration optional eggs.
Personally, I would always refrigerate eggs purchased from a grocery store. But what about farm fresh eggs, do those need to be refrigerated too? I don't want to put my family at risk by not refrigerating eggs but I often wonder why we do the things we do. Is it out of habit? Is it because a small percentage of people got sick from not refrigerating eggs, so now everyone does it just in case? Is it because our government likes rules and regulations? I wonder.