The following is a post from contributing writer Brandy.
This checkerboard cake is always a crowd pleaser.  For one, it's fun!  And it's actually two cakes in one, so there is plenty to go around.
And if you're like me, your kids alone provide a crowd.  If you make this for them for their birthday or for the holidays, you'll impress them, for sure!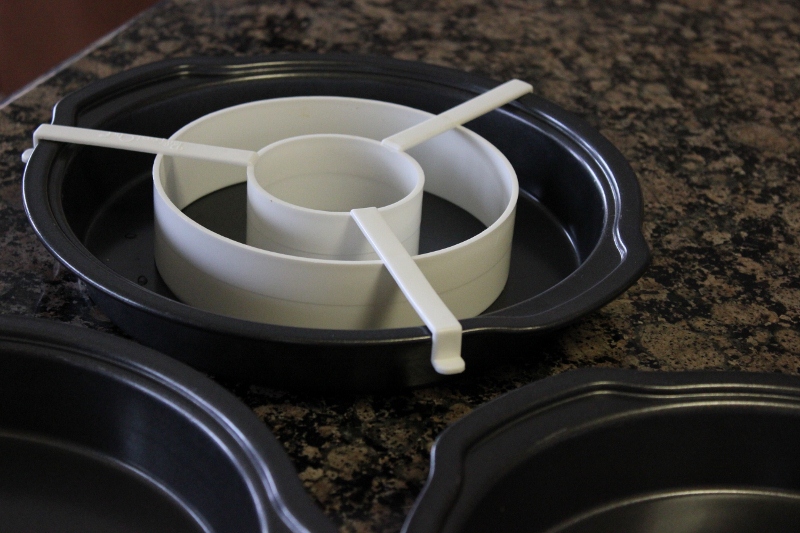 You'll need three round cake pans and one cake ring insert to make the checkerboard effect.
The two cake recipes are simple, homemade cake recipes for old-fashioned chocolate and vanilla.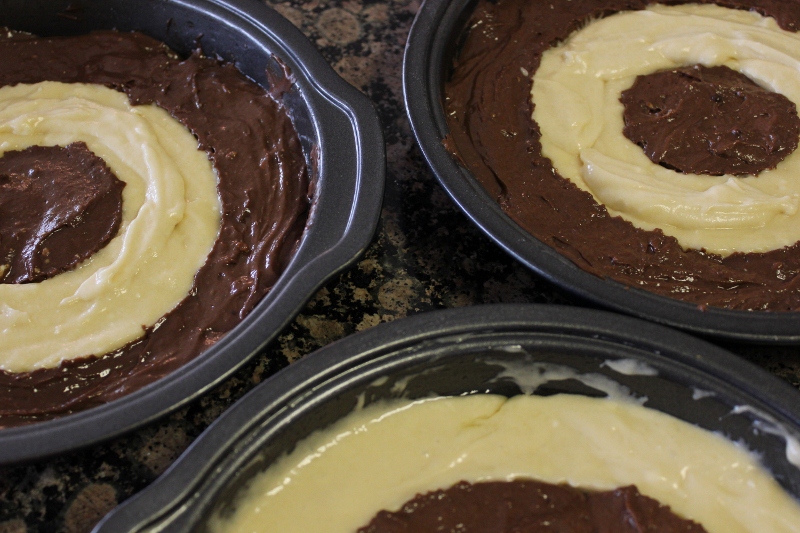 Be sure to shake your pans down firmly on the counter to settle the cake batter and prevent air bubbles.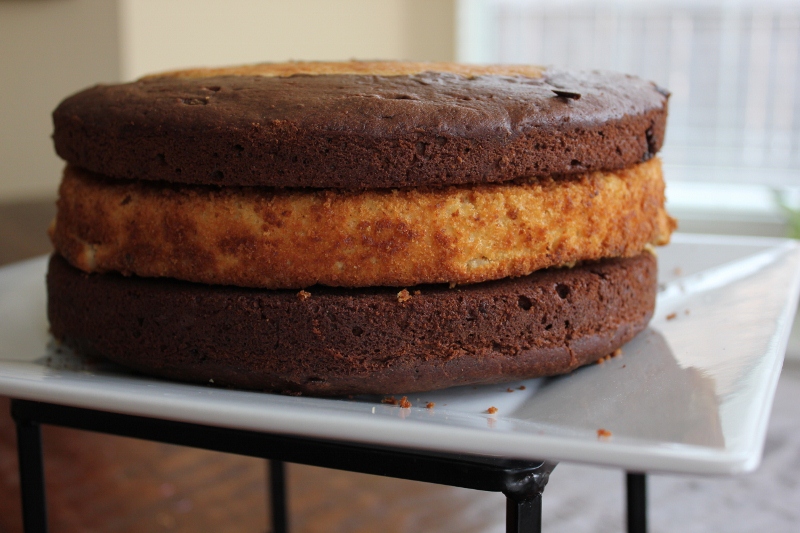 Frost with your favorite icing and enjoy! And yes, the coconut is optional, but I love it and more importantly, I love how it hides imperfect cake decorating!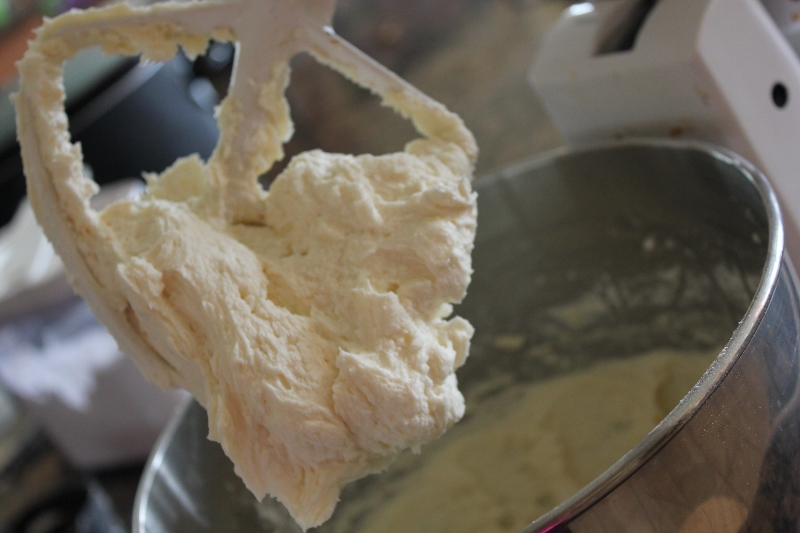 Chocolate and Vanilla Checkerboard Cake
Ingredients
Chocolate Cake
2 cups all-purpose flour
½ cup cocoa powder
1 teaspoon baking soda
½ teaspoon salt
1½ sticks (12 Tablespoons) unsalted butter
1½ cups packed brown sugar
2 eggs
1 teaspoon vanilla extract
1 cup buttermilk
Vanilla Cake
1½ cups all-purpose flour
1¾ teaspoons baking powder
½ teaspoon salt
½ cup (one stick or 8 Tablespoons) unsalted butter
1 cup white sugar
2 eggs
2 teaspoons vanilla
½ cup milk
Instructions
To make chocolate cake, stir together dry ingredients, then add to wet ingredients. Then mix until smooth.
For vanilla cake, repeat method, stirring dry ingredients together first, then mixing into wet mixture, and then blending til smooth.
Grease and dust three round cake pans with flour.
Place cake ring into first pan. Pour cake batters alternating chocolate, then vanilla, then chocolate into rings.
Carefully remove insert and place cake ring into second pan. Pour cake batters alternating chocolate, then vanilla, then chocolate again.
Rinse cake ring insert and wipe, then place into third pan. Pour cake batters alternating vanilla, then chocolate, then vanilla again.
Place three pans on center rack in oven. Bake at 350 for 22 - 30 minutes or until done.
Cool for a few minutes, then carefully turn cakes out onto plates to finish cooling completely.
Then, stack cakes, alternating patterns.
Frost with your favorite coconut cream icing, buttercream icing, or chocolate fudge icing.