This Mexican Street Corn Dip is a delicious appetizer that is served with tortilla chips.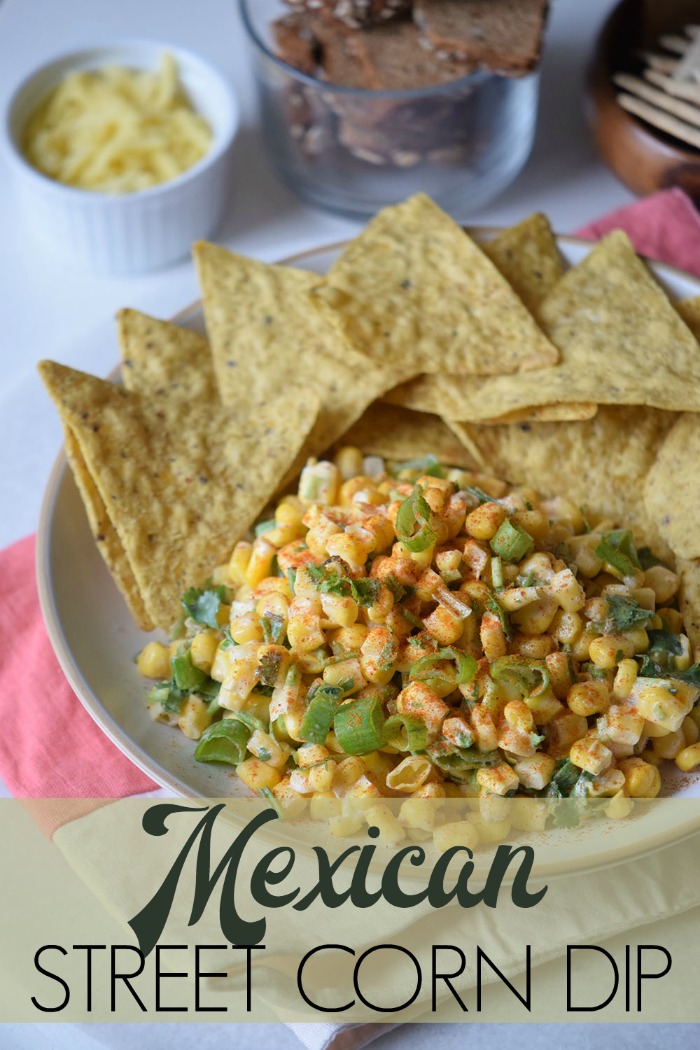 Mexican Street Corn Dip
Ingredients
2 cups corn
Drizzle of olive oil
1 tablespoon garlic powder
Salt and pepper to taste
½ cup sour cream
¼ cup chopped parsley
¼ cup chopped green onions
1 tablespoon chili powder
Instructions
In a skillet over medium heat, add the corn, olive oil, garlic powder, salt, and pepper. Cook for 10 minutes and stir occasionally.
Remove from heat and add the sour cream, parsley, green onions, and chili powder. Mix well.
Serve with tortilla chips and enjoy.
Notes
Add some chopped chilies to take it to the next spicy level.