This is one of my favorite meals. The burritos use leftover beef / pot roast, or leftover steak or ground beef in a pinch.  You can stretch your meat by adding brown rice and beans to the burrito. These burritos are very filling and taste great, better than Chipotle! They freeze well and are great for a crowd!
Shredded Beef Burritos
Beef roast (shredded)
Black beans or refried beans
Enchilada sauce
Shredded cheddar/ colby/ monterey jack cheese
Tortillas
Rice (optional)
Salsa (optional)
Chopped onion (optional)
Corn (optional)
Sour Cream
Mix together beef, beans, salsa, corn, and chopped onion.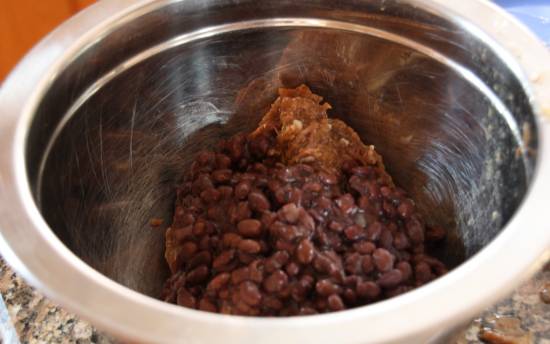 Coat the bottom of the pan with enchilada sauce.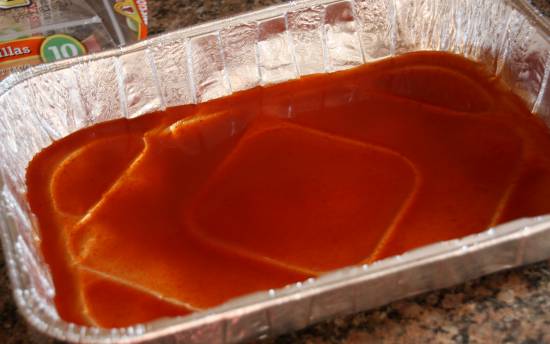 Take add beef mixture to tortilla and tightly roll up.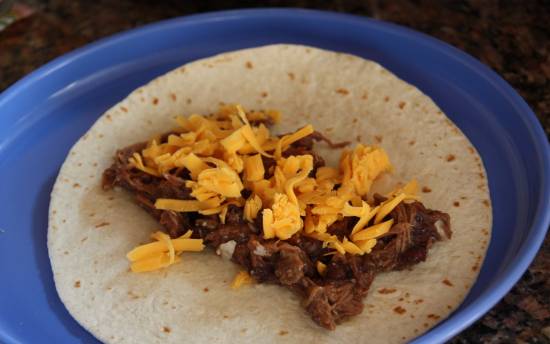 Place in pan. The tighter they fit into the pan the less likely they will unroll while cooking or serving.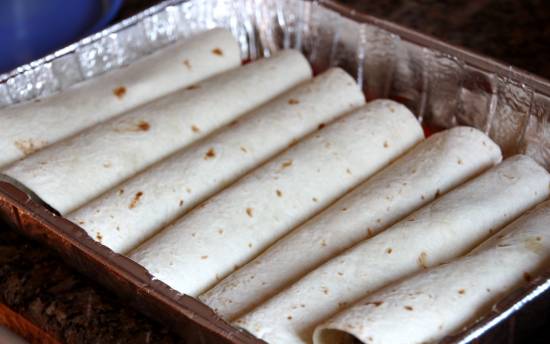 Top with enchilada sauce and cheese. Bake covered in a 350 degree oven for 25 minutes. Serve with sour cream.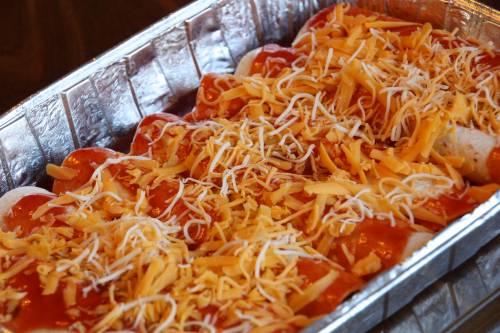 This post is linking to Tasty Tuesday.