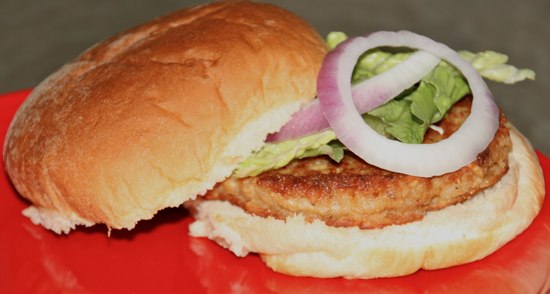 Salmon Burgers
Ingredients
Two cans boneless, skinless salmon, drained
¾ cup chopped onion
3 eggs, lightly beaten
1 cup bread crumbs (or ¾ crush Ritz crackers and ¼ cup cornmeal)
½ cup mayonnaise (you can use low fat)
4 teaspoons Worcestershire sauce
½ teaspoon black pepper
1 teaspoon salt
Instructions
Mix all ingredients together in a bowl. You might need to adjust the amount of bread crumbs a little to make sure you can form the patties.
Form the mixture into eight patties (similar to hamburgers).
On medium heat coat a frying pan with vegetable oil, then melt 2 tablespoons of butter in the pan.
Fry your salmon patties for about 4 minutes on each side until they are a beautiful golden color.
Set on a paper towel to blot any extra oil.
Serve on a bun with your choice of toppings. We like lettuce and mayo at our house.