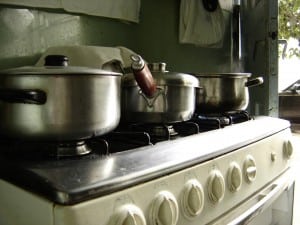 After a month of depleting my freezer and pantry and then shopping some awesome sales and coupon match-ups at the commissary this week, it is time for some bulk cooking. In order to best serve my family I have spread the cooking out over two days as to not interfere with school or other planned activities.
I am doing something a little different this time and vlog my bulk cooking. I also have a great giveaway for those who spend anytime in the kitchen. I am giving away an absolutely adorable apron! Just click over to my giveaway and enter.
My Bulk Cooking Plan:
Chicken Broth
Chicken and Rice Casserole
Taco Meat
Enchiladas
Rolls
Two loaves of bread
Cinnamon Rolls
Waffles
Pretzels
Banana Muffins
Ambitious, yes. Doable, yes. I have big kids are able to help and I actually have a pretty good system in place for making this all happen.
If you are bulk cooking this weekend visit my recipe page for lots of frugal and family friendly meals.
I'll post my video update including some new recipes on Monday.