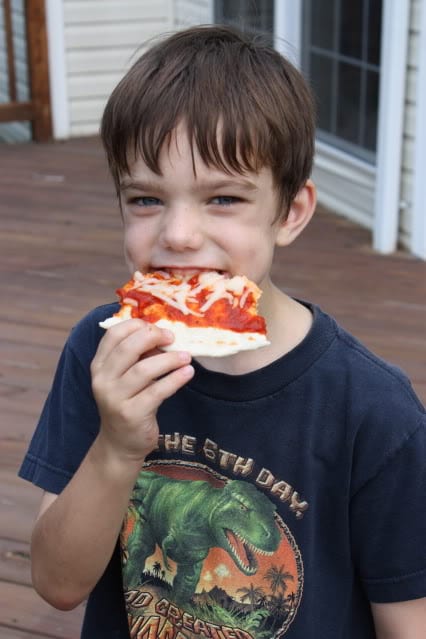 I did it! I waited over a year to try grilled pizza again, but with temperatures in the 90's and a family that would eat pizza every night I had no choice but to learn from my mistakes.
Last year when I burned our dinner to a crisp on the grill, part of the problem was lack of good instructions. I hope this post will help anyone who is willing to attempt pizza on the grill.

Grilled Pizza Crust
This is a no rise recipe, which I think contributed to my success. Thin crust pizza is made to be grilled.
Ingredients
1 packet (or 1 Tablespoon) yeast
1½ cups warm water
1-2 Tablespoons refined sugar
1 teaspoon salt
1 teaspoon crushed garlic
1 teaspoon Italian seasoning
3 Tablespoons olive oil
3-4 cups all-purpose flour
Instructions
Allow yeast to proof in warm water for about 5 minutes. Mix in the rest of the ingredients adding the flour last. Knead for about 5 minutes.
Turn grill on high.
Roll the dough out on a floured surface.
Turn your grill down to a medium heat. Brush pizza dough with olive oil and lay on grill. Close the lid. Grill for about 3 minutes.
When the first side is finished, brush the top side with olive oil and flip.
Cook for another 3 minutes. Remove pizza from the grill. Top with your favorite toppings.
Turn the grill on low and place back on the grill until the toppings have melted.
Remove from the grill, cut and serve.
Rolling the Dough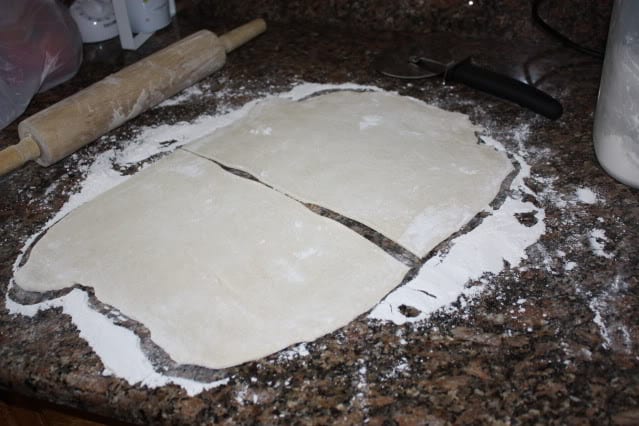 Grilled Pizza Tip #1:
Make smaller pizzas. This recipe made 6 small pizzas. Large pizzas are very difficult to flip on the grill.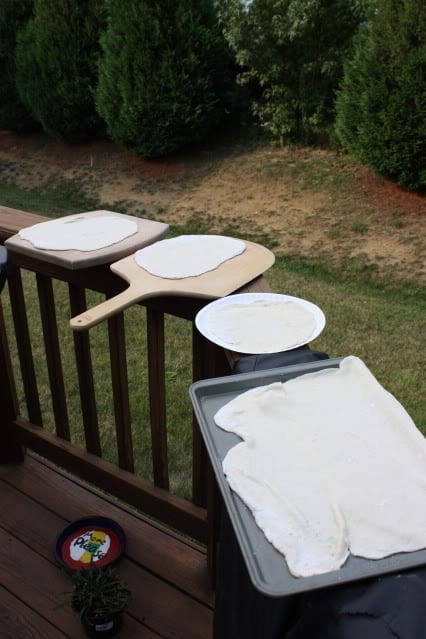 Grilled Pizza Tip #2:
Stand next to the grill, as soon as the pizza smells done, it is time to flip.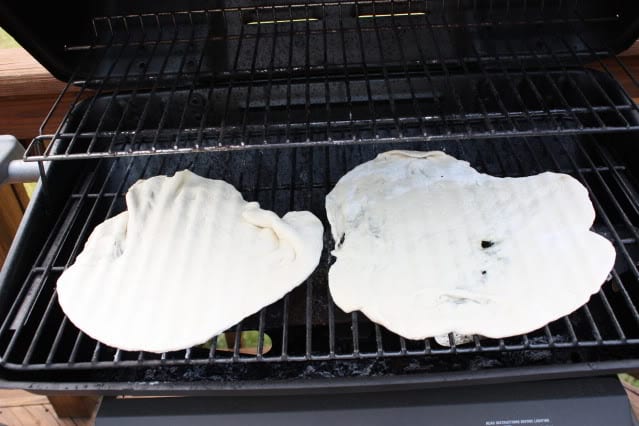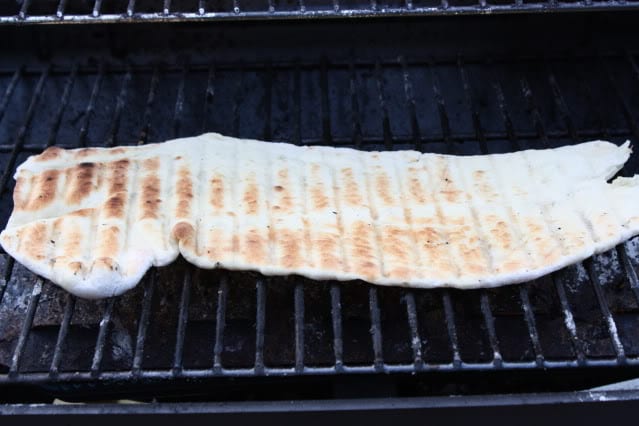 This pizza is way to big. It was before I figured out the smaller is better tip.
Grilled Pizza Tip #3:
Don't overload your pizza. Too many toppings will cause your pizza to "sink" into the grates of the grill.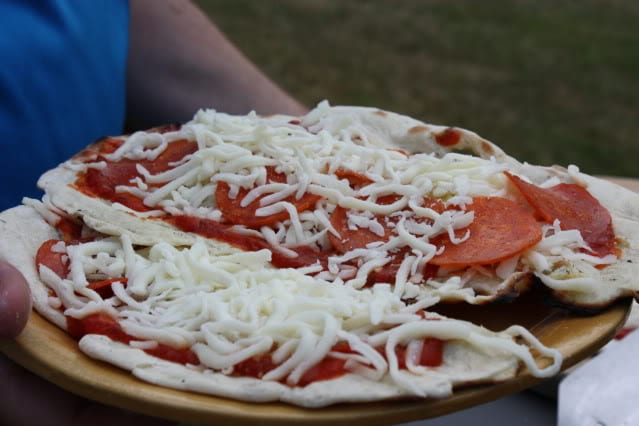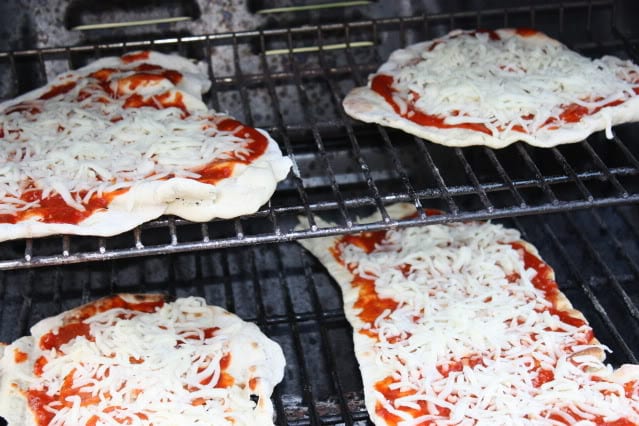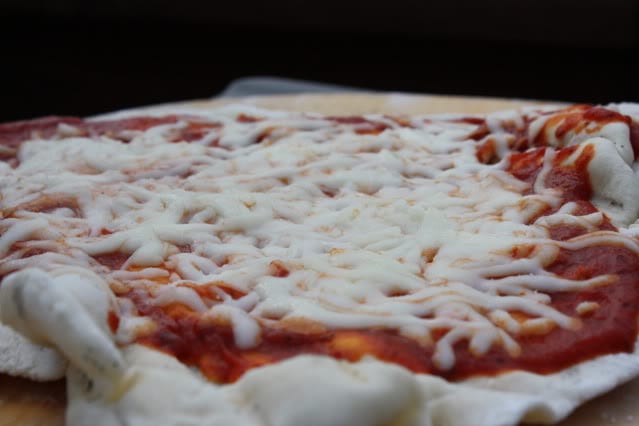 Grilled Pizza Tip #4:
Stand by the grill while you are grilling the pizza. The pizza cooks very quickly. If you get distracted for a few minutes your pizza will probably burn.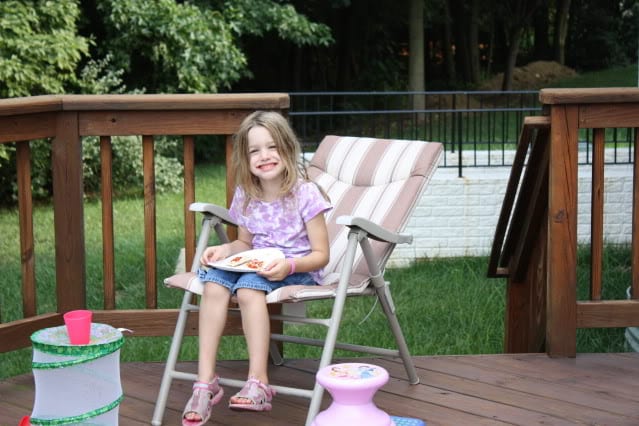 Grilled Pizza Tip #5:
Enjoy your pizza outside. Less mess and no sweeping up after dinner.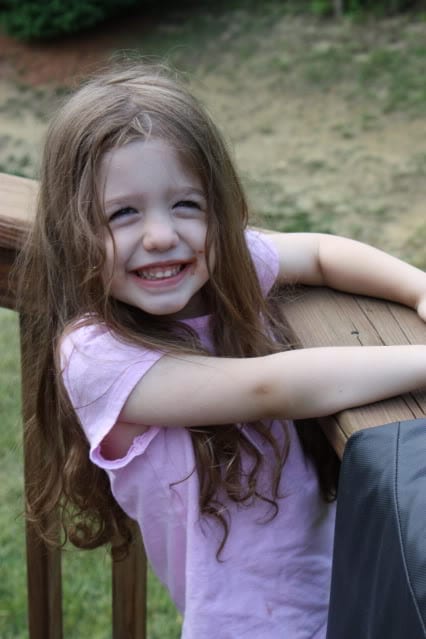 See more Grilling Recipes on my Pinterest board: