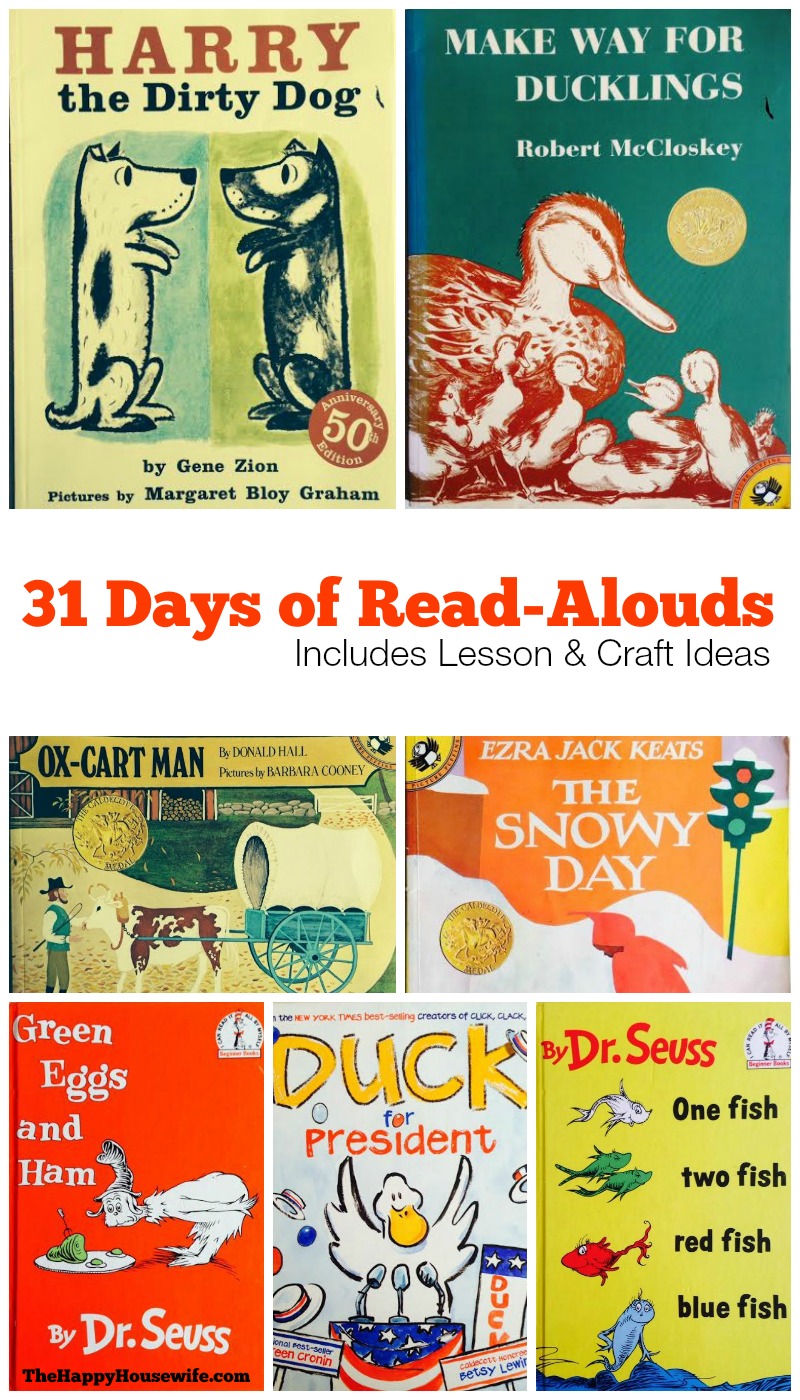 Reading aloud is one of the most important things you can do with your toddler and preschooler to help them develop language skills and a LOVE of reading.
Studies show that children who read the most achieve higher test scores and stay in school longer regardless of socioeconomic background. Reading unlocks the imagination and helps them experience far away places, adventures, and cultures without leaving their living room.
It all starts with reading aloud to your young children, which led me to create this series, 31 Days of Read-Alouds!
Pin all of our 31 Days of Read-Alouds in the Series!
Follow The Happy Housewife's board 31 Days of Read-Alouds on Pinterest.
31 Days of Read-Alouds with Extension Activities, Crafts, Recipes & Free Printables:
You might also enjoy: