One major source of clutter in our house is paperwork. I am always hesitant to throw away documents because I never know if I will need them some day. Then I read this article from my friend Kyle and realized I was saving way too much. I decided to tackle our three file boxes. Unfortunately in my excitement I forgot to take many before and after pictures, but I think you will get the idea.
I started with three file boxes that held files, Navy papers, and piano music, all intertwined.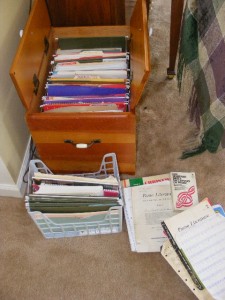 I organized each category into a file box, except the Navy stuff – which I saved for my husband to go through. I ended up shredding a ton of documents.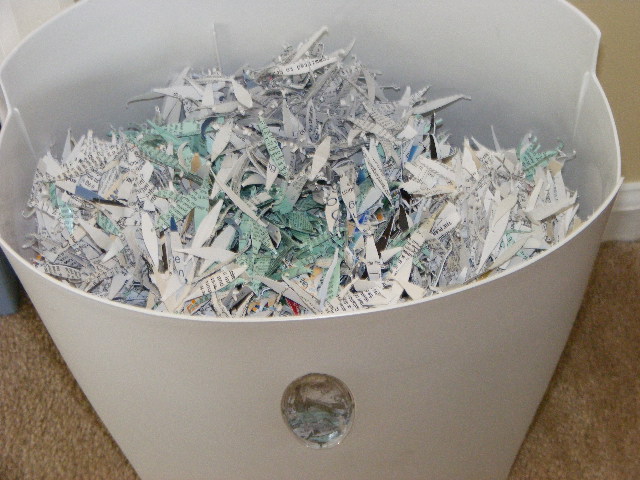 Now I have my wooden file box next to the piano filled with all our piano music for the year.
This week I will attempt to tackle this….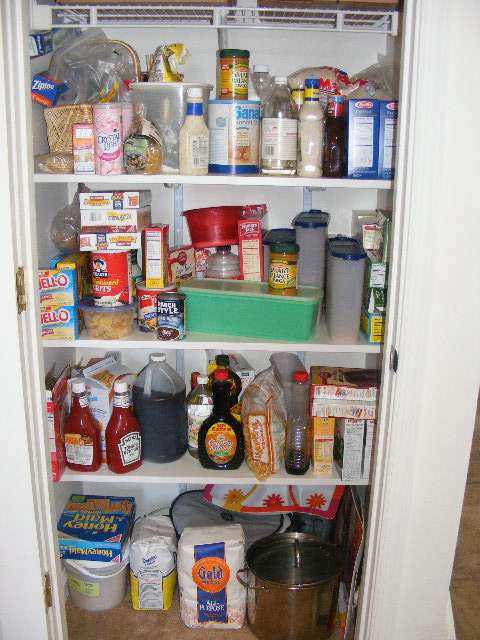 For more tackles stop by 5MFM.