It is no secret I love fabric, so when I stumbled upon this video I knew I needed to share it with you. I love finding ways to wrap gifts in recycled products. Two years ago I wrapped all our gifts in homemade fabric gift bags and grocery bags.
If you don't sew or use paper grocery bags the Furoshiki gift wrappng method might be the perfect (and unique) way for you to wrap your Christmas gifts this year. The best part is that anyone can do it, and the fabric can be reused over and over. I often search the clearance bins of fabric and find some pretty good deals. I also have enough fabric in my stash to avoid going to the fabric store, but who wants to avoid the fabric store?
Homemade Fabric Gift Bags (tutorial)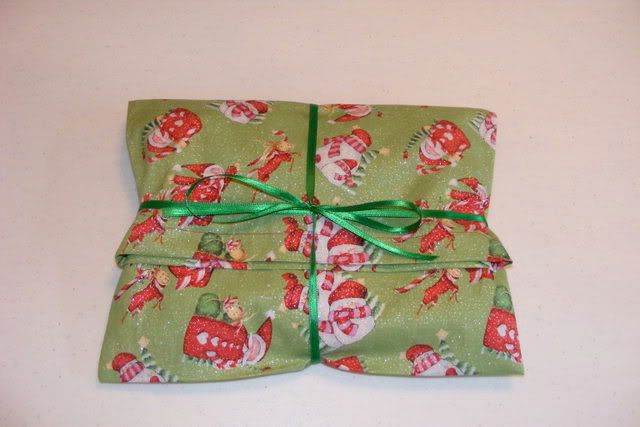 Furoshiki Gift Wrap Method, the video is less than 3 minutes and demonstrates several different techniques for various sized and shaped gifts.