For years I've used the Motivated Mom's Planner to keep my home clean and organized. It is a great and very inexpensive tool that I recommend to everyone.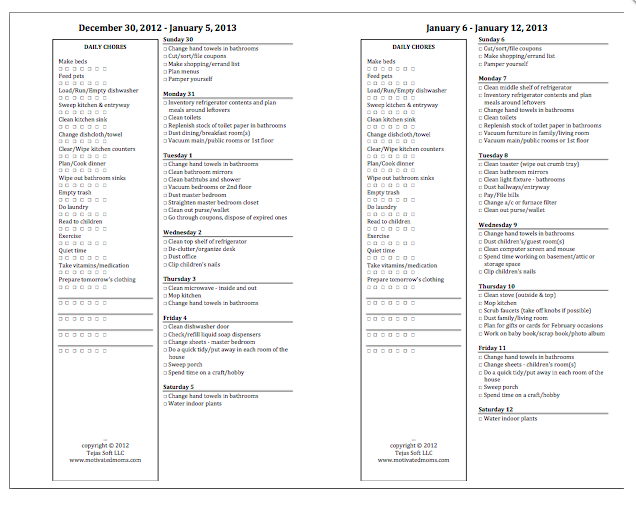 I've written about this planner several times over the years and you can read why I love the Motivated Moms planner here.
Susan was kind enough to give my readers a special $2 off code the 2013 planners.  Use the code HAPPY to save $2 on your 2013 pdf planner purchase. This coupon code is available through Jan 2, 2013.
Many of you requested the Motivated Moms planner in app form and I'm excited to tell you it is now available! The discount code is not available on the app, but it is still a great deal at $7.99. You can also try the app for two weeks before you buy it!
The Motivated Moms Planner is available for iphone, ipad and Android
.
.