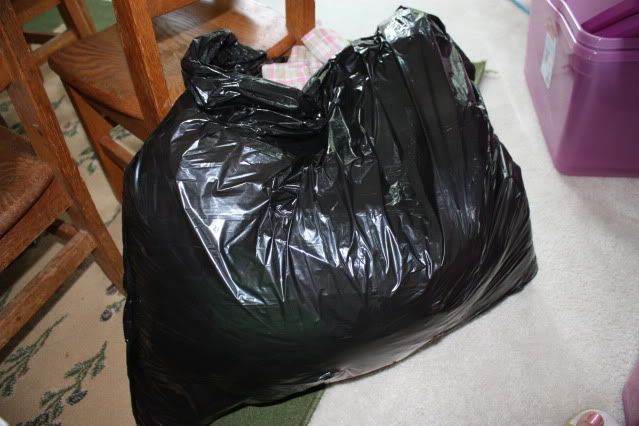 I love hand-me-downs. I have a few children who have been clothed entirely in hand-me-down cloths their whole life. But, clothes storage takes up space, and not organized properly they become more trouble than they are worth.
It is also discouraging to discover clothes packed away that your kids have now outgrown.
My method for organizing clothes is very simple. I buy large plastic totes. I look for sales and almost always buy ones that are clear. I organize the clothes by size and season. Then I label the box with the season and year I will need the clothes.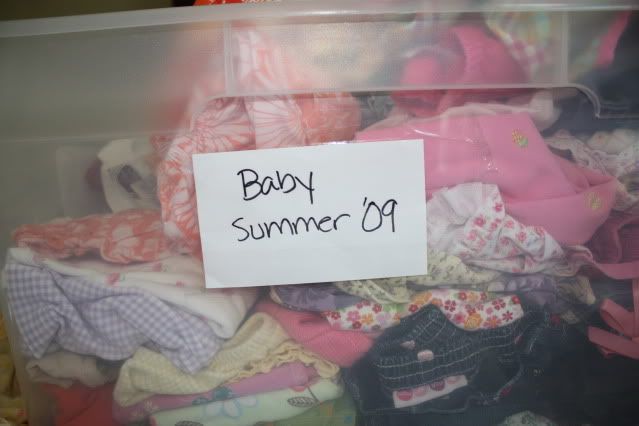 My totes are then stored and each season I check to see if we have any clothes in totes before we start shopping.
Packing away our latest batch of hand-me-downs. Should probably fit our 5 year old next year.
Trying on clothes is always great fun for the girls.
I was able to organize a lot of clothes yesterday. We also did a huge pitch in our garage last weekend, but silly me completely spaced on the picture taking part.
If you have been pitching lately, please link up with your Itch to Pitch. If you have any clothes storage posts you can dig them out of your archives and link those up too, just make sure you label the link "pitch" or "clothes storage" and link back to this site so more bloggers can join the fun!
If you don't have a blog, or don't want to link up, feel free to leave your clothing storage tips in the comments.