The following is a post from contributing writer  Jackie.
Do you own a Swiffer? I do, but I have never liked the idea of having to buy the disposable cloths both from a money standpoint and an environmental one. But, what are you going to do? Well, I'll tell you. You can make your own reusable cloths, that's what. 🙂
Do you have any fleece fabric lying around? What about a fleece blanket you don't use anymore? While you can always go out and buy fleece fabric, I try to be frugal and "shop" at home for craft supplies first.
Once you have found some fleece you are ready to make your own reusable cloths.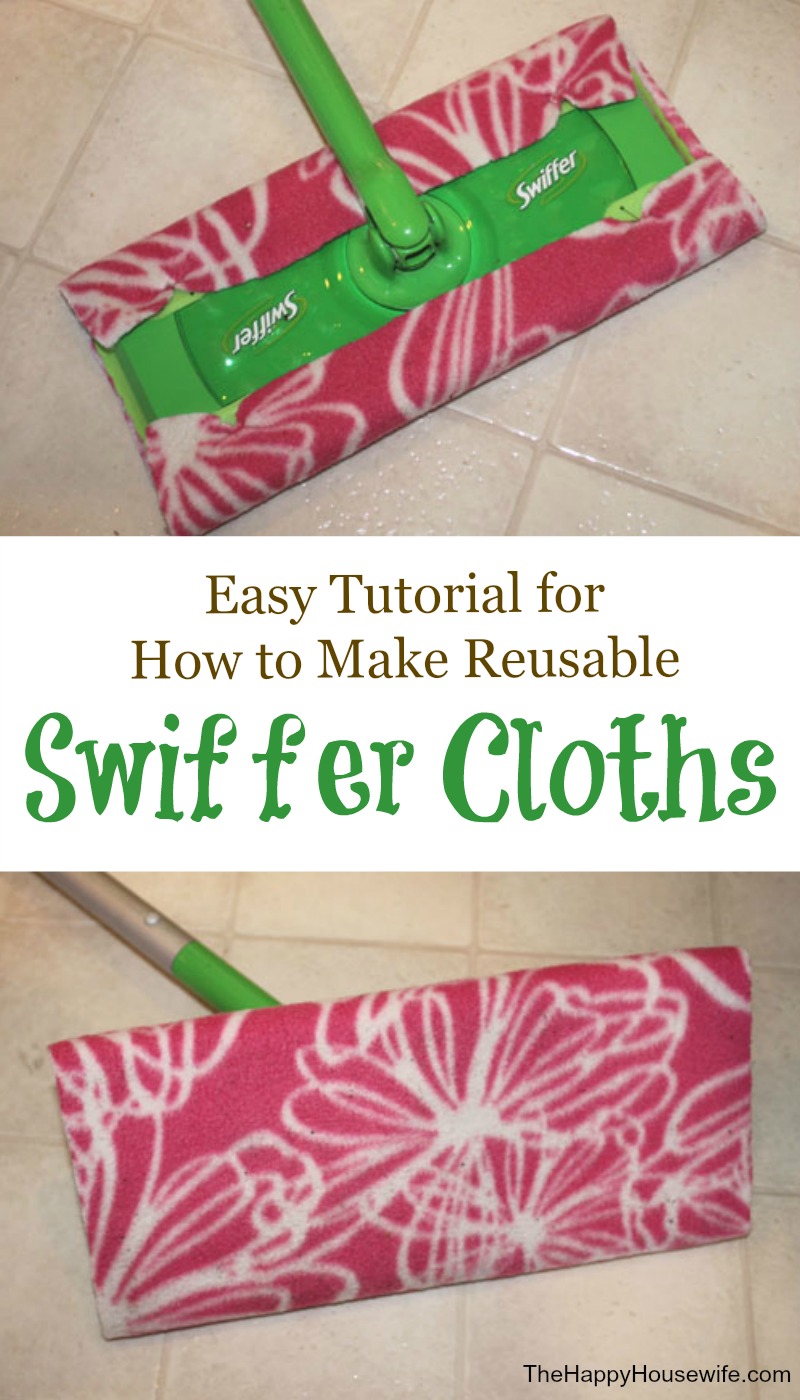 To make Swiffer cloths for dry mopping you will need a piece of fleece fabric that is 8 1/2 inches by 10 inches. You can cut the fleece with a rotary cutter or scissors.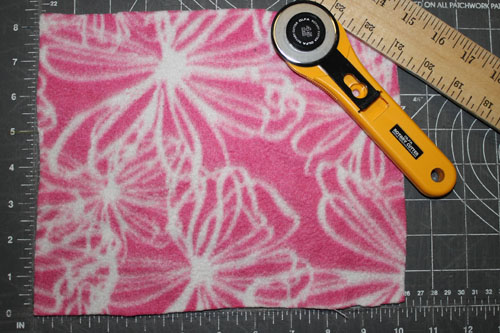 That's all there is to it. Just poke the fleece through the holes on the top of the mop and you are on your way to clean floors.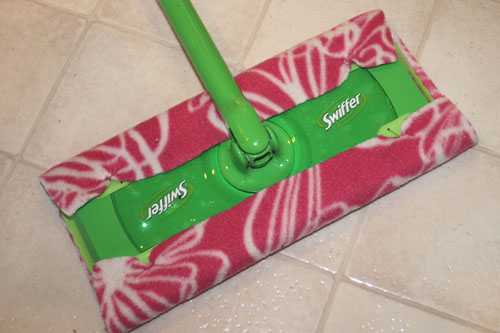 I did a little checking of prices at the store recently and a box of 16 disposable cloths costs approximately $4.50 + tax. That would mean that I would spend about $9 a month on disposable cloths. In a year that would be approximately $108 for something that I would just throw away. I would rather spend that money on something else for my family, wouldn't you?
Now, if you sew, I have another idea for you that works great for wet mopping. My mom is actually the person who came up with this idea, but her words to me on how she made it were, "Oh, I just used some terry cloth and elastic and that was it." Well, I needed a little more guidance than that, so I did some playing around and this is what I came up with.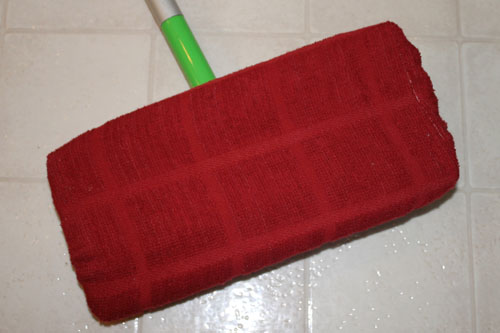 This reusable cloth is perfect for wet mopping. Here's how to make your own.
Supplies
Hand towel or terry cloth fabric
Sewing Machine
Scissors
Thread
Pins
Ruler
Instructions
1. Cut a hand towel into two pieces that are 9 inches by 12 inches. As you can see from the picture below, I made my pieces smaller than that, but I think a little bigger would be better.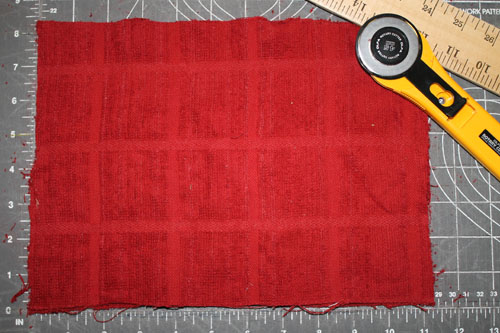 2. Cut a small amount off of each corner to give them a rounded look. If your house is like mine you may have to be on the lookout for 1 year olds who might try to steal your scissors. (Don't worry, I grabbed them away before she got ahold of them. 🙂 )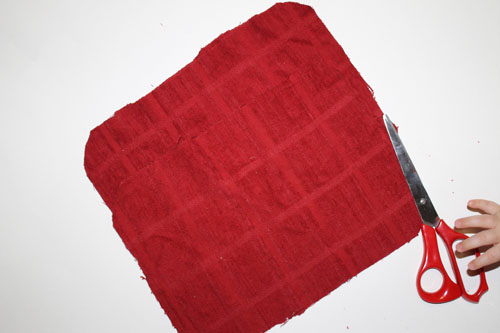 3. Pin the two pieces, right sides together, all the way around.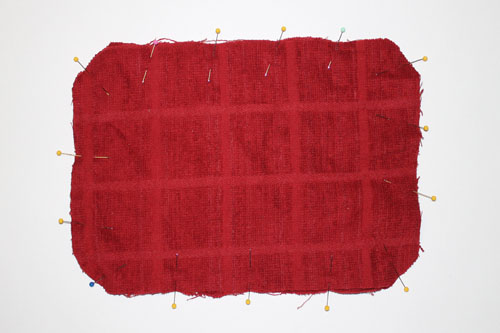 4. Using a 1/4 inch seam allowance sew around the towels but leave a 2 inch opening for turning.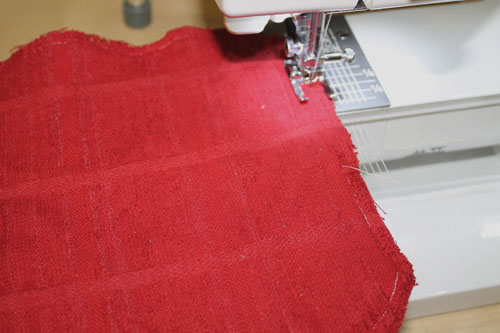 5. Turn the towels right side out and sew around the whole thing again using a 5/8 seam allowance. Be sure to keep that 2 inch opening from step 4. This second seam creates a casing for the elastic.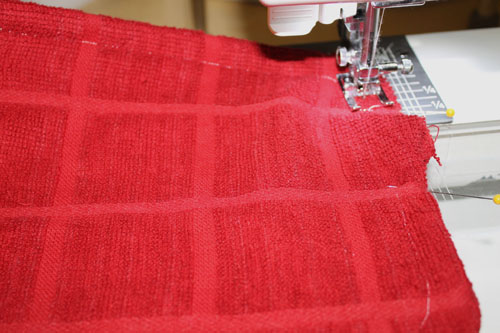 6. Attach a safety pin to the 3/8 inch elastic. I don't have an exact measurement on the elastic, but I think 1 yard would be more than plenty. It is probably only 1/2 a yard, but it is better to be safe.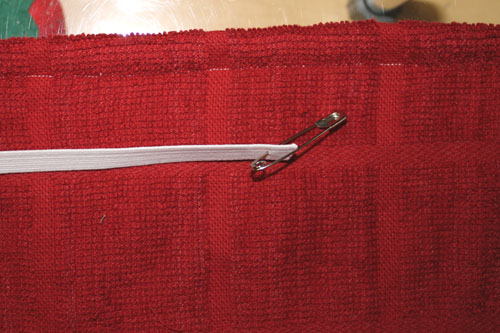 7. Thread the elastic through the casing. Ease the elastic through the opening and thread it through the casing until it comes out at the opening. You should have both ends of the elastic at the opening. Make sure the elastic is pretty tight.
8. Place one end of the elastic on top of the other end. Use a zig-zag stitch to sew over the elastic a few times and then cut off any excess.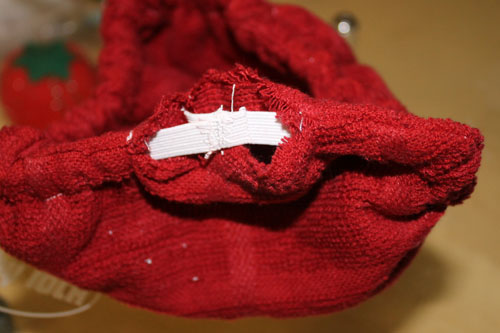 9. Sew the opening of the towel closed.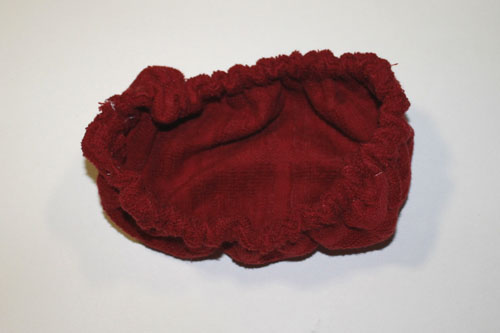 This is what your reusable cloth should look like when you are finished.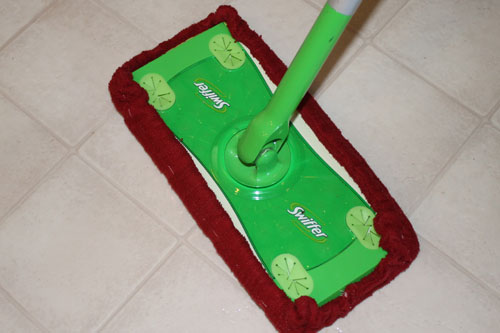 It will slip right over your Swiffer and be nice and snug. You won't even need to poke the ends into the holes of the Swiffer.
I like to use this kind of cloth for wet mopping. I simply run it under water, wring it out, and then slip it on my Swiffer.
If you were to purchase the wet disposable cloths at the store they are approximately $4.50 for 12. Even if I only use 1 package a month, that is still over $50 a year for something that gets thrown away. I think spending 10 minutes to make my own is worth it to save that much money.
To wash either of the reusable cloths I have shown you how to make, simply wash them with a load of towels. There is no special care that is needed.
If you have one of the mops that has the solution in it, I found that it is over $5 for a bottle. If you want a frugal and green option I would recommend using white vinegar either in a 50/50 mix with water or by itself.
Do you have a Swiffer? Do you think you would make and use either of these reusable options?
Other ideas you'll enjoy: