During the day my dining room usually looks like this.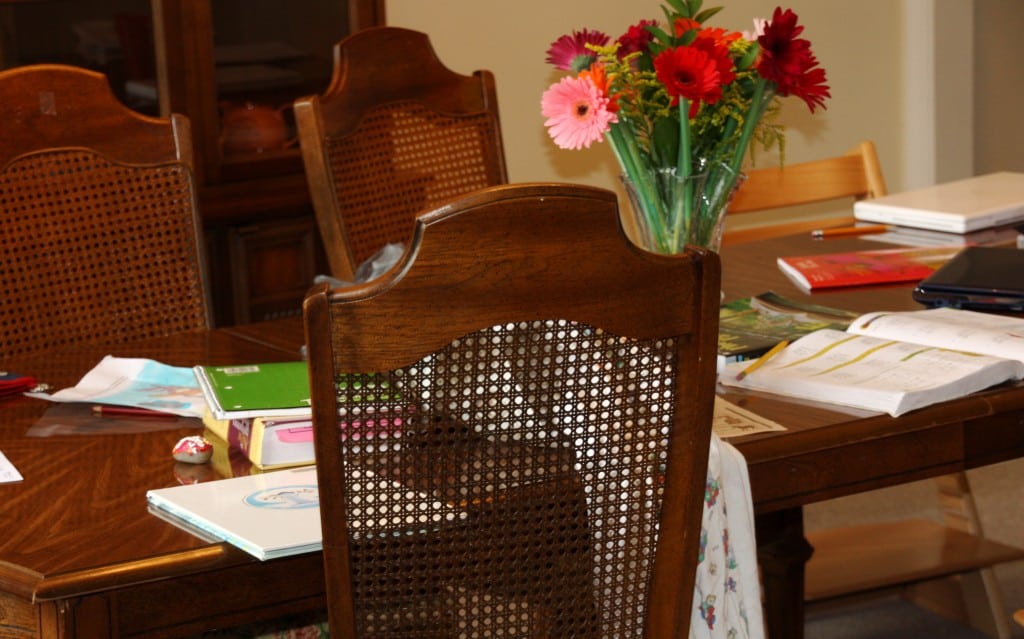 Throughout our day we have five minute pick-ups. These clean-up times help little messes from becoming big messes. At the end of the day it only takes a few minutes to get the house put back together.
What do you do to stay on top of cleaning during the day?