This month we are talking about going green, reducing, and finding ways to recycle. This is an idea sent in by Ruth, one of my readers. A few months ago we talked about using a clothesline to dry your clothes. It saves so much money every year and if you don't have allergies your clothes smell great too! This DIY clothes pin holder is easy to make and totally free!
It is very easy to transform a plastic milk gallon into a clothes pin holder that will hang on your clothes line.
First, wash out the milk jug with warm soapy water. You don't need to let it dry because after it's completed you can use a towel.
Cut a section out of the original handle. The lower down you cut, the more weight your holder will hold.
Cut down from the opening of the milk jug, along the seam to about halfway down. Cut straight across the front of the milk jug, and then back up to the opening.
Your new clothes pin holder will hang on the line as you hang up and take down your laundry.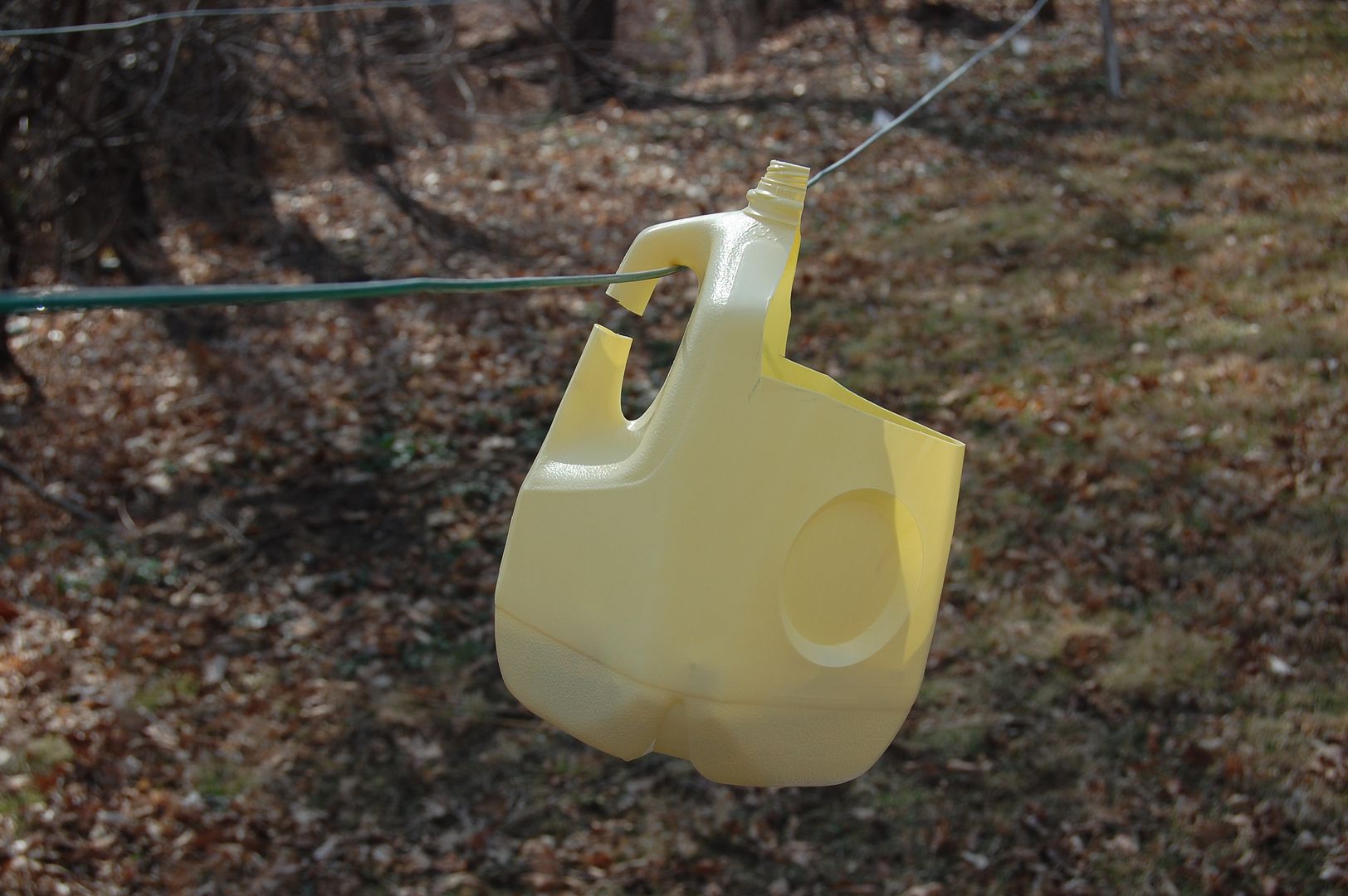 Some encouragement, advice and practical tips:
Lots of people are now hanging out their laundry to save money on their electric bill. The average clothes dryer uses 4 kilowatt hours of energy. Energy rates vary, even within the same company. Some companies charge between 12 and 50 cents per kilowatt hour. If you think about how much laundry you do, this can be a simple and easy money saving task.
When using a clothes line as opposed to an electric clothes dryer, remember to have some form of liquid fabric softener in the wash. I use vinegar, pouring it in the fabric softener section of my front-loading washer and it takes about 1/3C. There is no residual vinegar smell, but i suggest trying it with non-essentials first, such as towels/bathmats. The vinegar also cleans out the washer's hoses, which is an added plus.
My 7 year old daughter was mortified at the thought of guests seeing her laundry hanging on the line. This brings up the importance of timing your loads of laundry. I have found that most things dry on the line in as little as half an hour. If you have a double line, it also helps to strategically place 'unmentionables' on the back line.