Last week I had a black ant problem in my bathroom. Little black ants were swarming all over my bathroom counter. I tried wiping them up, but after several attempts I realized I was losing the battle. I did what any tech savvy housewife would do and asked my Facebook friends how to get rid of these ants!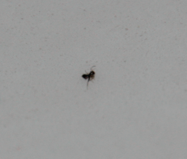 I received tons of helpful advice, including the following ideas:
Honey and Borax
Salt sprinkled where you see them.
Peppermint oil on a cotton ball where you see them.
Cayenne pepper
Homemade vinegar cleaner
Cinnamon
Splenda
Since I had a few cinnamon sticks leftover from Christmas I decided to place a few in my bathroom. A few hours later all the yucky ant friends were gone. I was surprised that it worked, but after researching it a bit I found out that ants dislike powder (I used sticks, so obviously this wasn't the reason) and that they don't like the smell.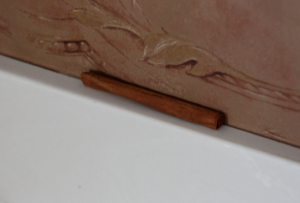 I noticed that a few days later I had one or two ants back in my bathroom. I'm going to put some cinnamon powder down tonight and see if that keeps them away for a while.
Update: 
The powdered cinnamon worked much better than the cinnamon sticks, however it made quite a mess and when I discovered ants in my pantry, the cinnamon powder was not a workable solution because my kids kept walking through the powder.
I have since discovered this simple way to get rid of ants using a homemade solution. You might have these ingredients in your home already and this mixture has helped me get rid of ants for years.