Spring has finally arrived in Maryland and I was chomping at the bit to get the winter clothes packed up and the summer clothes unpacked. After a few 90 degree days in which my boys were playing outside in flannel lined pants we needed to bring out the shorts!
The problem with clothing organization is simple. We have a big family, and each person has a summer and winter wardrobe. Our house does not have an attic or a basement so finding storage space for these clothes is difficult. The bins (all 20 of them) are scattered around the house in various closets and storage places.
The other big problem with swapping out the clothes is that it means I must enter my boys' room. Honestly, I try to avoid the room as much as possible. I am sure this is a shock those of you, who are still living with thoughts that my entire life is organized down to the underwear drawers. It is not. The boys' room has been a struggle for years. There are three boys living in a small room with enough legos to open a theme park. Throw in some dirty socks, smelly shoes, and a bucket full of stuffed animals and you have a perpetual disaster. I have tried everything, bribing, punishments, bagging up toys and taking them to goodwill, nothing seems to work. So for the past year or so I just close the door, walk away, and pray they will have loving and understanding wives.
When I entered the room last week to start swapping clothes this is what I found.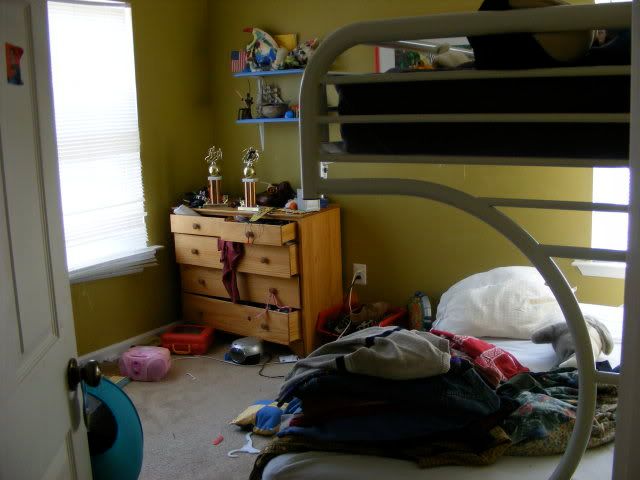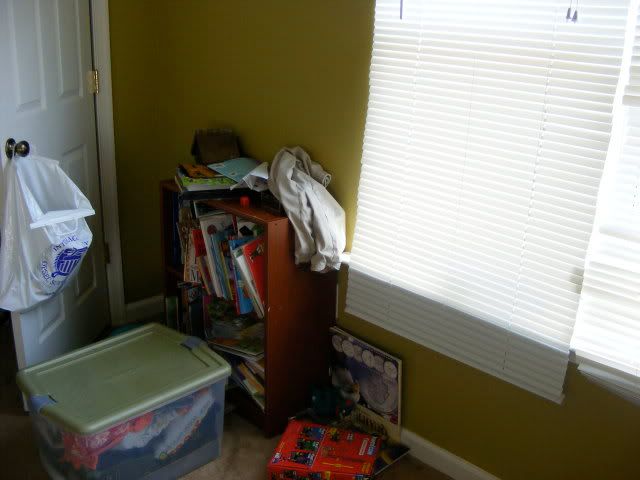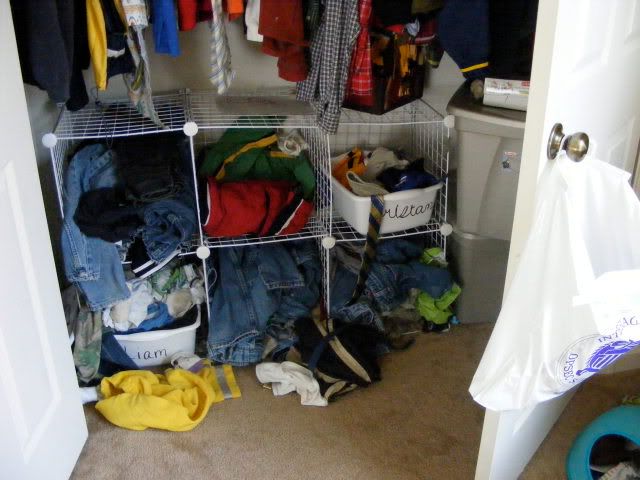 The clothing swap/ room clean out took the entire day and I am not exaggerating! It is really hard to have three boys in the same room and let them have any toys at all. The room is small (probably 10 x 11) and there isn't much space for anything other than a bed and one dresser.
After the clean-up.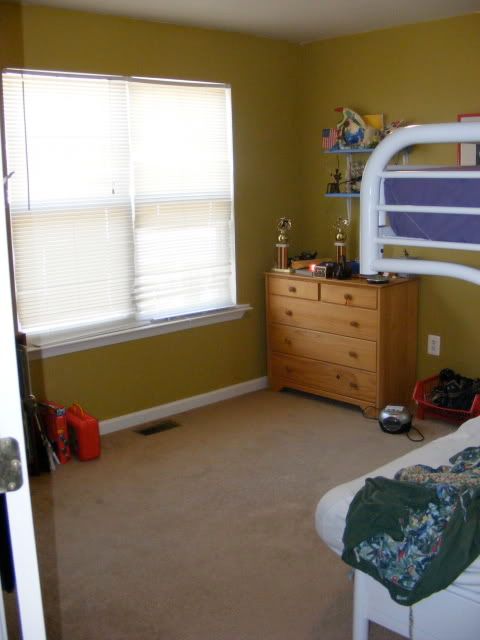 I had to come up with a system for their clothes as we were having too many occasions where one child would come down dressed for church in jeans with holes in the knees and a stained t-shirt. So, clothes that are hanging are for church and other outings. Clothes in the wire cubbies (pants) and dresser (t-shirts) are play clothes.
I am happy to say it has been an entire week since we cleaned and organized the boys room and it is still clean. As with most other things in life I have found that when I am diligent and stay on top of things, the boys are diligent as well. When I slack, they slack. It begins and ends with me.
Now, as for why I want to move to Hawaii (aside from beautiful beaches and endless pineapple)…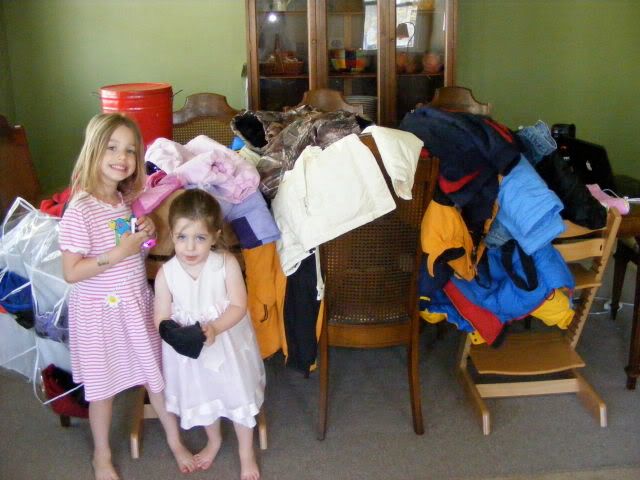 Our winter coats, hats, gloves, scarves… it took four large rubbermaid bins to pack all of it away. I would love to live a sock free sandals only life and leave our heavy coats in storage for a few years!