The following post is from contributing writer Kristen.
As a new parent, I was tremendously nervous about leaving my baby with a babysitter for the first time.  I made sure to do my research in finding a well qualified babysitter.  I found a one, and wanted my first experience as a mom hiring a babysitter to go well.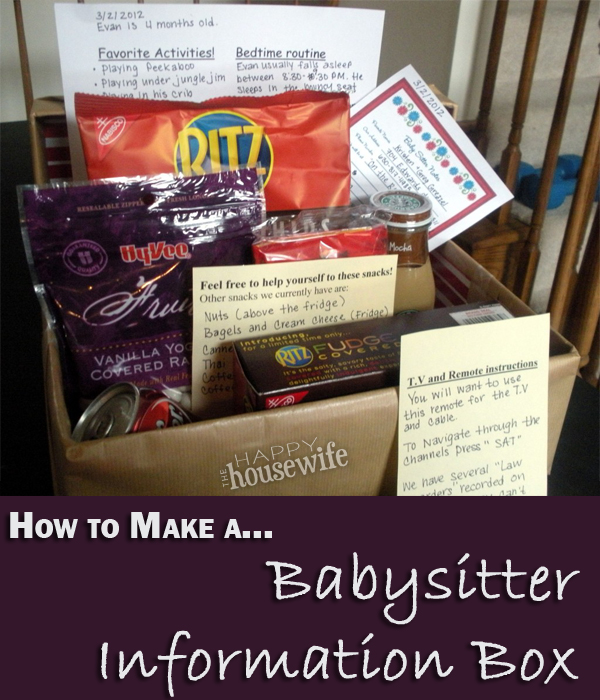 When I was younger, I babysat for multiple families in my neighborhood.  I remember feeling the most awkward when:
a.  The parents left me with a lack of information about their house rules and about their children. ( Like bed time or Television rules.)
b.  They told me that I could eat anything, but then I would have to root through their cabinets to find something.  It always made me feel a little weird.
Before our first babysitter arrived, I came up with a Babysitter Box.  The box includes all the information our babysitter could possibly want to know about our child, information about our home, and some assorted snacks that she can treat herself to while she is at our house.
How to Create a Babysitter Box
Supplies Needed
An old gift box/shoebox
Paper to decorate the box
Print outs of information
Snacks for the babysitter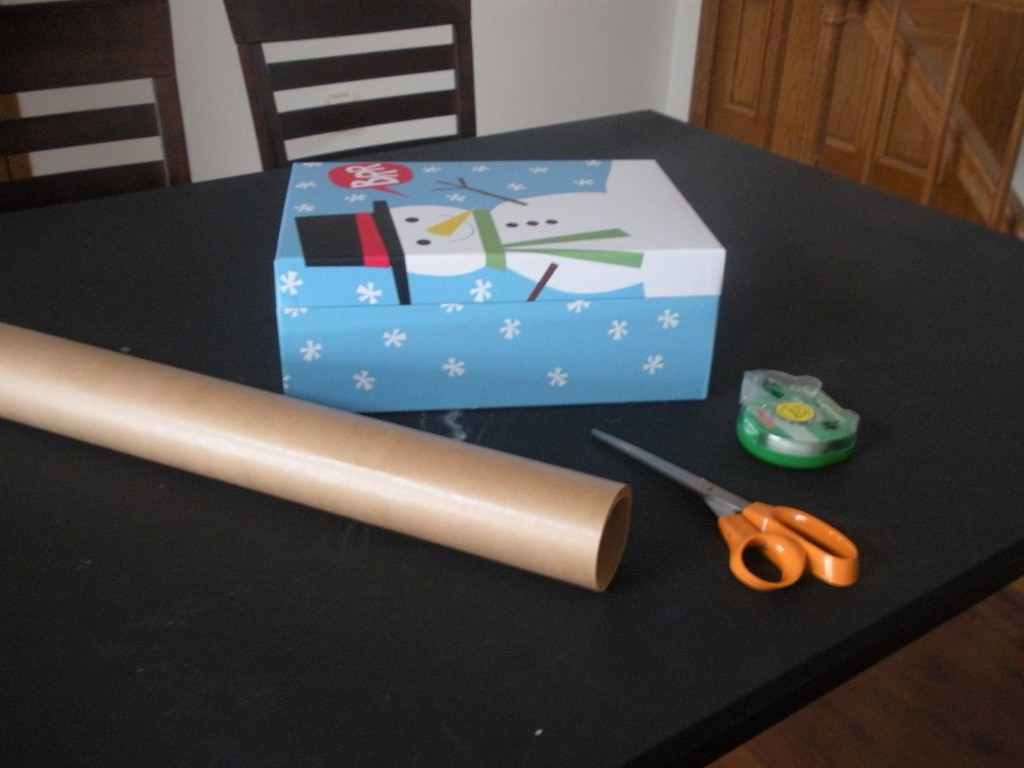 Instructions
1.  Start by wrapping a gift box with neutral wrapping paper.
2. Create a series of print outs on your computer to include in the information box. I created my own, because I had specific instructions for my 4 month old.  I could not find a print out online that gave me room to write everything I wanted.
3.  Print out extra of each document.  Instructions on how to care for my 4 month old change every day, and so does the food inventory in our home.
The print outs I made were:
A page where I can write basic instructions for my sons care.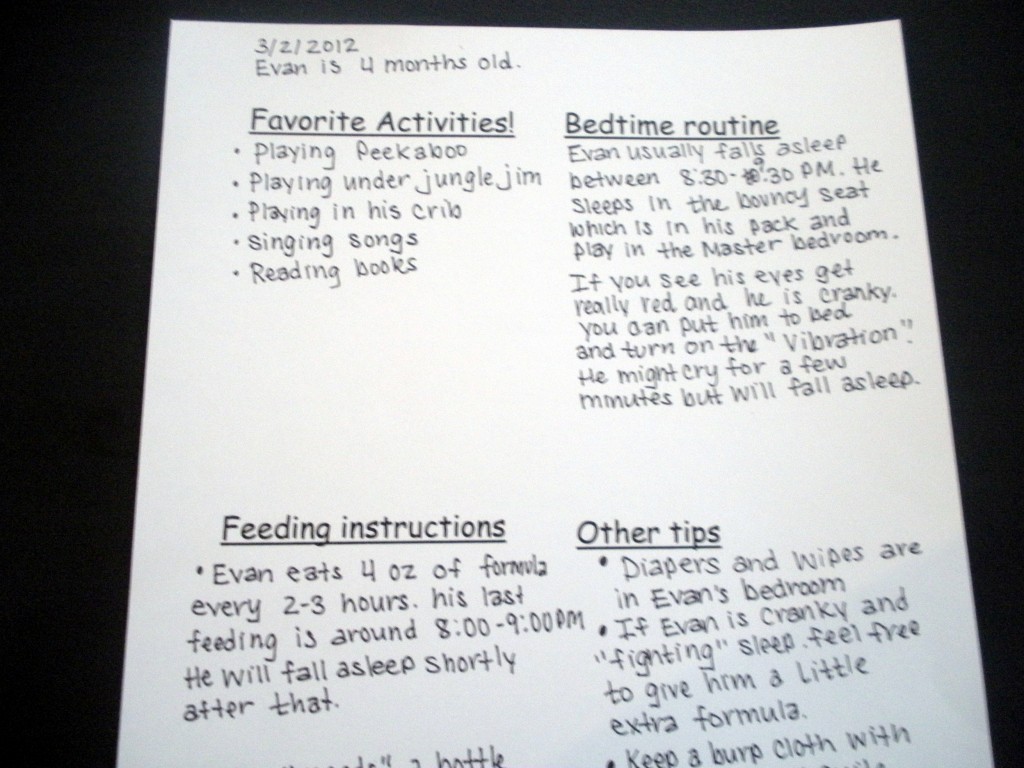 A page to help guide our babysitter to snacks we have around our house .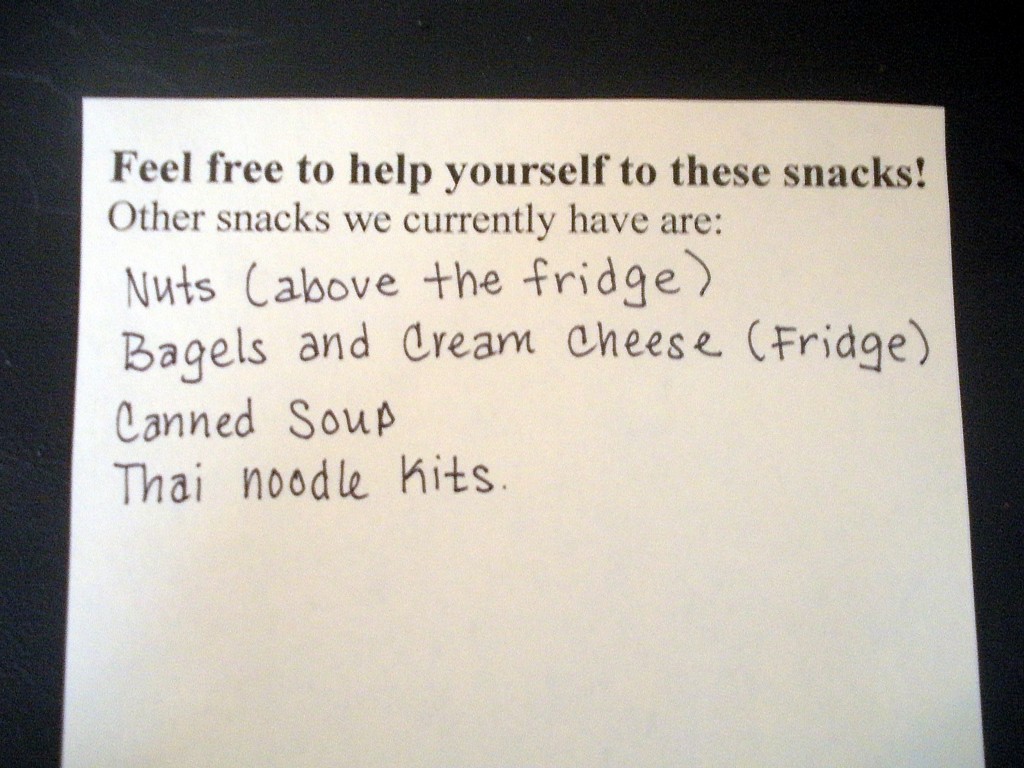 Instructions on how to work the remote control.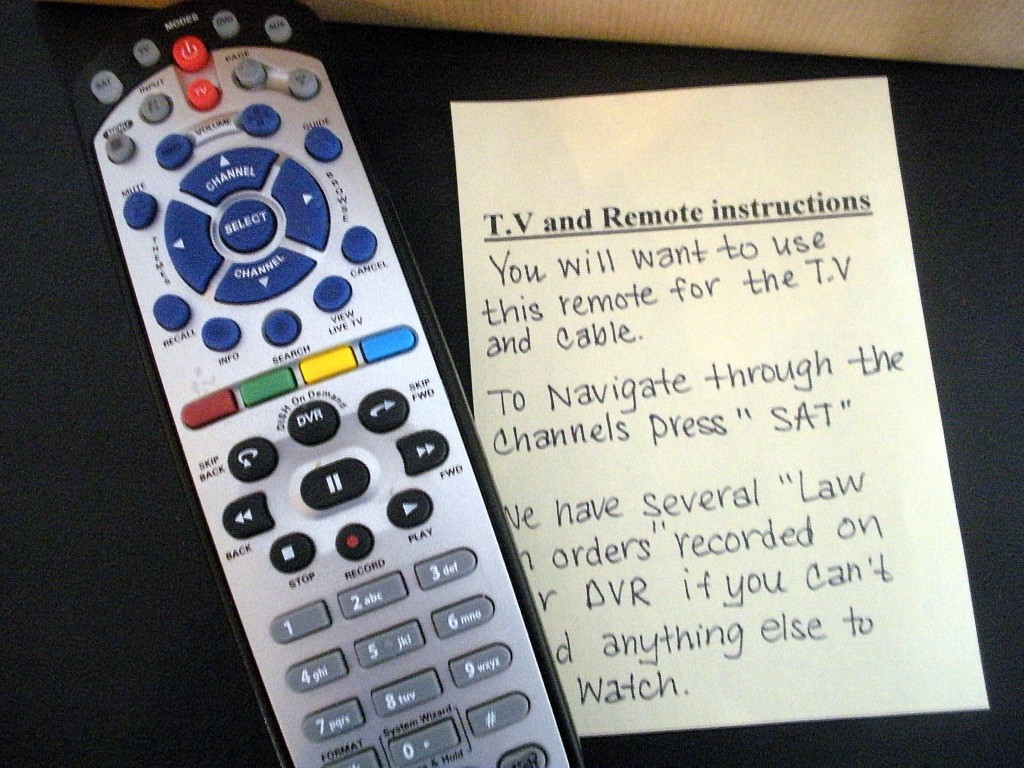 I also left a page with all the important phone numbers that the babysitter might need.
4. Purchase or gather snacks for the babysitter.  I went to the store and purchased some snacks because we don't keep many snacks around our house, and I wanted to make sure that she had something to eat.
5. Arrange all the information, along with the snacks in the box, and leave it out for your babysitter.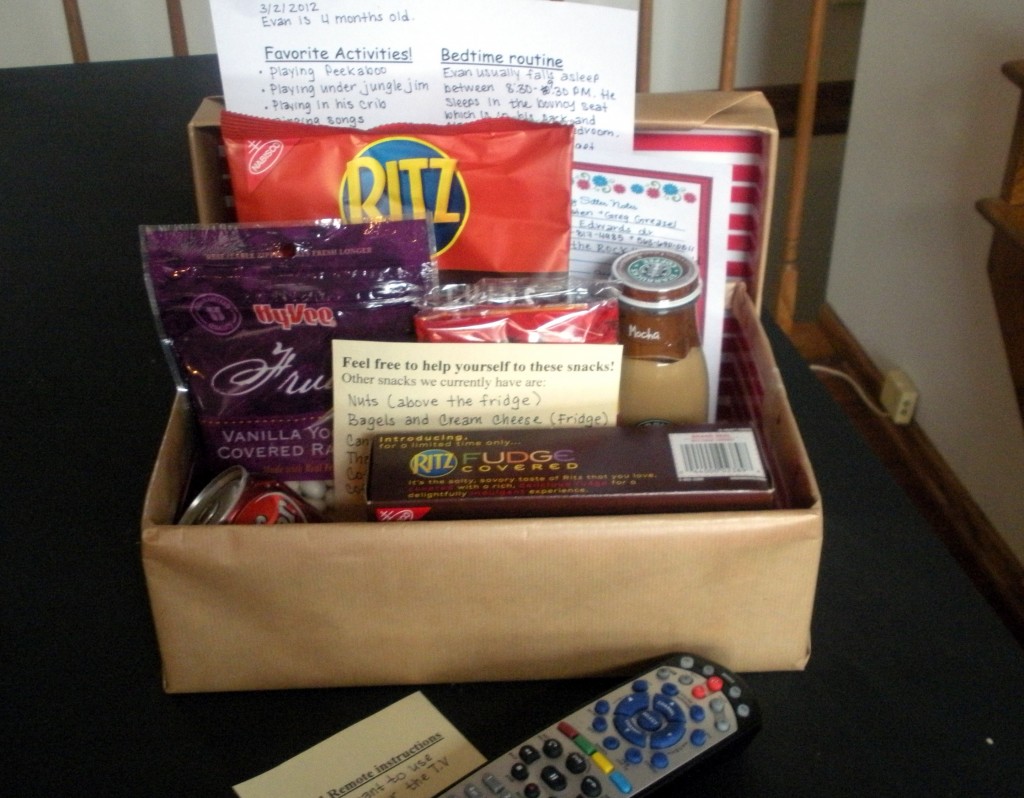 6.  After the babysitter leaves, put the extra print outs in the box and store it away for next time.
I think that my babysitter box was a success.  I found such a great babysitter, and I want her to feel at home when she is here taking care of my baby.  Also, I want her to know I appreciate her giving up her Friday nights, and would like to keep her coming back!
Create your own babysitter box! I know that your families have a different dynamic than mine. So create yours based on your house rules, and children's needs.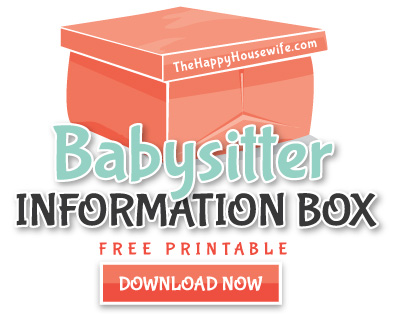 (with instructions and information sheets to fill out for your babysitter with your family's specific instructions and needs)