This is my all-time favorite chicken marinade recipe. The longer it marinates the better it tastes, although I wouldn't let it sit for more than 12 hours.
Recipe: Chicken Marinade
Ingredients
1/2 cup olive or canola oil
3/4 cup apple cider vinegar
1 T salt
1-1/2 t poultry seasoning
1/2 t black pepper
1 beaten egg
Instructions
Mix all ingredients together and pour over chicken.
Soak chicken pieces for one hour or more before grilling. Brush with remaining sauce while grilling.
Preparation time: 5 minute(s)
Cooking time: 45 minute(s)
Number of servings (yield): 8
Meal type: dinner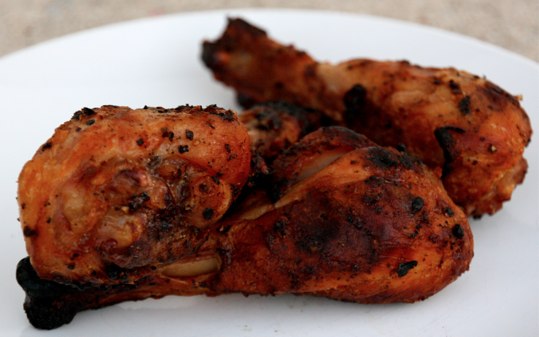 When grilling chicken I almost always buy chicken legs because they are cheaper and my family loves them. I remove the skin before marinating.