Living a disorganized life not only costs you time, it costs you money. When your life and home are disorganized and cluttered you tend to waste money on many of the following things:
Late fees because bills are misplaced.
Buying the same thing twice, because you couldn't find the original item or you don't know you already have it.
Purchasing clothes you don't need, because hand-me-downs are not properly stored and organized.
Broken items because they are not properly stored.
Expired food items that get lost in your fridge or pantry.
I know I am guilty of all of these things and many more. Over the years I realized that being organized is something that really does save my family money. Moving five times in the past five years has driven home the fact that less is more. I am happier, more energetic, and a better saver when my "stuff" is kept to a minimum.
This year (Lord willing) we are staying put. That means I have 365 days to de-clutter, de-junk, and create spaces for everything in my home. I thought about creating a system to get organized, but decided just to spend 15 to 30 minutes each day tackling my house from top to bottom. No system, or at least no system yet… 🙂
To help hold me accountable I have decided to join Amy's 730 in 365 challenge. Over the next year I will get rid of (donate, toss, or sell) 730 items from my home.
I have already started and it feels good! Each month I will post my total and some before and after pictures. I got a head start last weekend and knocked out my master bedroom closet. This closet has been a mess since we moved in, very low priority since it isn't a public space, but that isn't an excuse. It needs to be organized! I found many items to giveaway and to toss during my closet clean-out.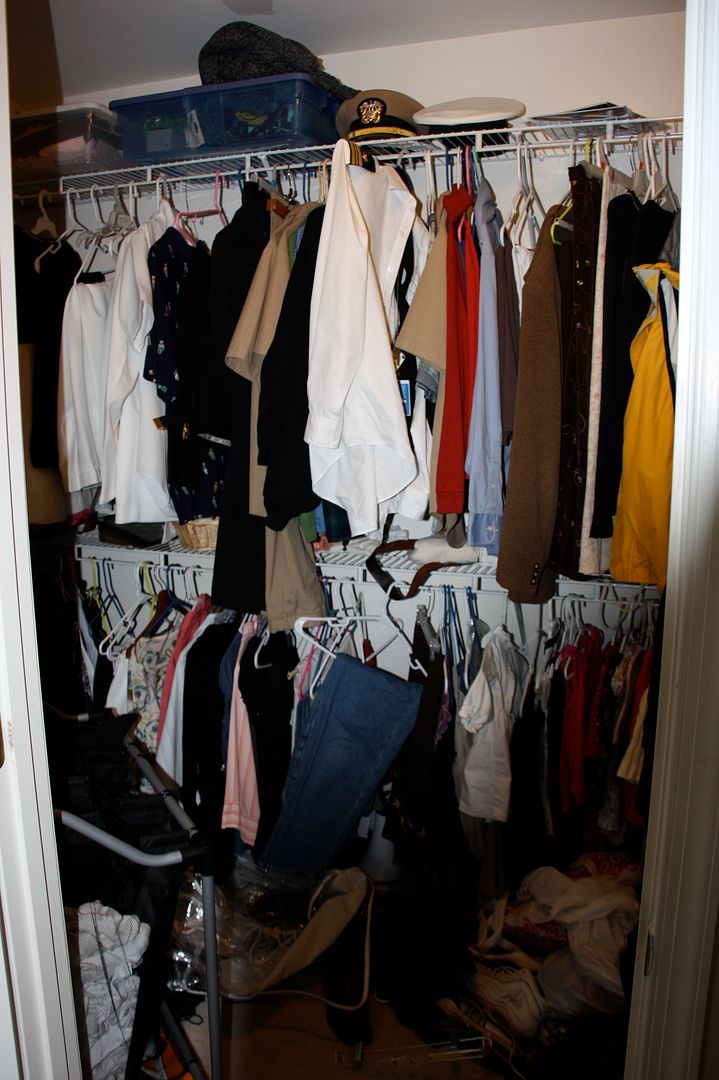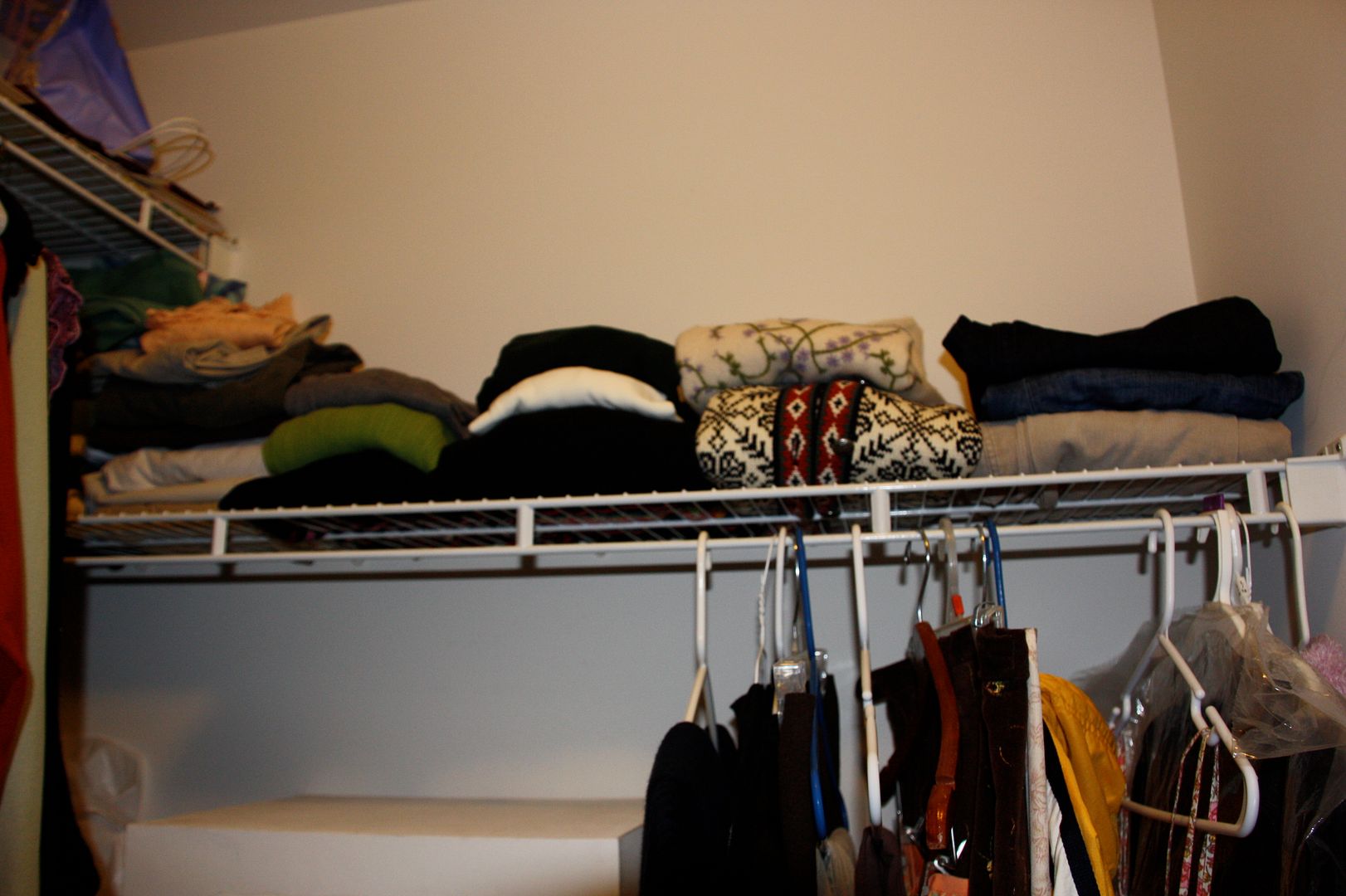 After the clean out I realized I only own a few long sleeved shirts. Considering I live in an area where you can wear long sleeves 8 months out of the year, I might want to make a trip to the thrift store soon!
So, will join me on this journey to de-clutter so we can all get organized be good stewards of what we already own? I promise you'll be happier and probably save a bit of money over the next year! Many times saving money means sacrificing wants and even needs. But getting organized only costs you your time! You have junk to lose and money, time, and happiness to gain!
What are you tackling first?