My plan was to write a post detailing how I organize my papers, bills, files, and records today, but in an attempt to limit my computer time I tried  setting up some controls. While trying to set up the controls I managed to completely lock myself out of the computer. So, after spending two hours trying to remember my password, and another two hours on the mac forums learning all sorts of technical jargon that finally ended in a reinstall of the operating system and resetting my password, I have my computer back.
But, I didn't have time to finish my paper clutter post, so I'll have to post it tomorrow.
Plus, isn't everyone frantically finishing up their taxes tonight?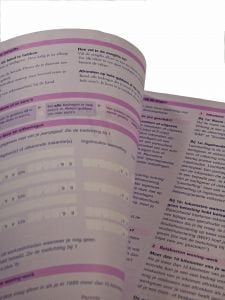 According to the IRS website:
You must keep your records as long as they may be needed for the administration of any provision of the Internal Revenue Code. Generally, this means you must keep records that support items shown on your return until the period of limitations for that return runs out.
Read the comments below for an important tax tip from one of my readers and a CPA.
And while we are talking about paper clutter, one piece of paper you should never shred is the one with all your passwords on it. What, you don't have all your passwords written down somewhere? I didn't either, and it cost me four hours! How much cleaning and decluttering could I have accomplished had I been a little more organized with my passwords?
What about you, do you have your passwords stored in a safe place?