I know winter has been mild for most of the country, but if I learned one thing from living in Maryland, it was that winter isn't over until you've had snow at the end of March!
When we lived up north I used a shoe organizer to hold all our mittens and gloves.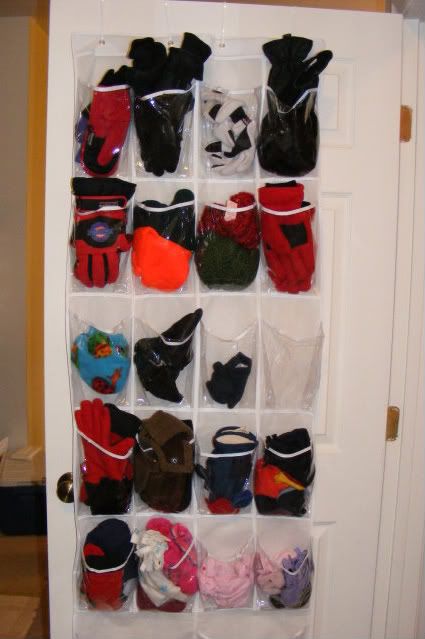 This winter organization method helped me stay sane during the winter months!  You can read more about this winter gear organization method on the original post.
Have you shared a great organizing tip on your website? I'd love to feature it on TheHappyHousewife.com. Submit your Organized in 365 tip.

Don't have a blog, but have a great tip? Submit your Organized in 365 guest post here.