Does your linen closet look like this?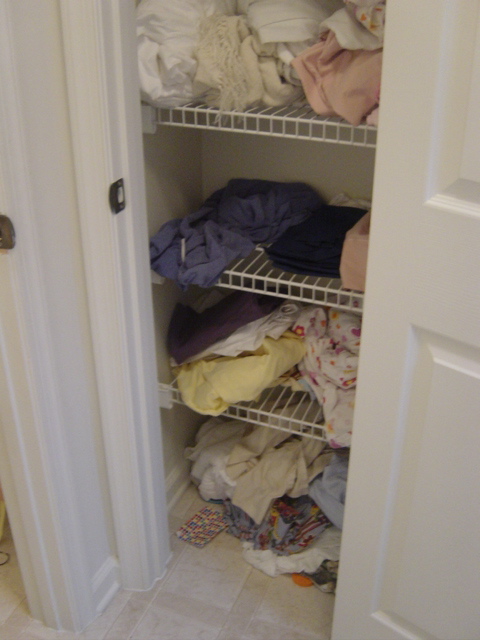 If you have too many linens for your closet try this tip from one of my favorite books, Home-Ec 101
. Store the extra set of sheets under the mattress. Then when you need them, it is easy to find the right set for the right bed.
For more ideas to help you simplify and organize one day at a time, visit the Organized in 365 Archives.
Have you shared a great organizing tip on your website? I'd love to feature it on TheHappyHousewife.com. Submit your Organized in 365 tip.

Don't have a blog, but have a great tip? Submit your Organized in 365 guest post here.