Growing up, my grandmother had a Christmas decoration that always fascinated me. It was an old terrarium she had repurposed to make an enclosed Christmas village, with snow, little elves, reindeer, and tiny trees.
I haven't seen it in years, but the memory has always stuck with me because I thought it was such a unique, magical craft. When I think of childhood Christmases, that little terrarium always comes to mind.
Because of that, for years I've been on the lookout for something similar to it I could repurpose and make into my own decoration.
Terrariums are hard to come by, so I was keeping my eyes open for anything that had a clear cover and attached to a solid base. When I found this old cloche-style wedding centerpiece at my local thrift store, I knew right away that it was what I had been looking for!
It needed some work, but I could see the possibilities! After I discarded the bells and lace inside, I scrubbed the plastic dome and spray painted the base.
Spray painting things is so satisfying!
After the base had dried, I took a handful of cotton balls and pulled them apart to make "snow".
I'd already hit the dollar section of Target and had grabbed a few little trees to put in there, so it was only a matter of gluing them to the base, and then gluing the cotton snow around them.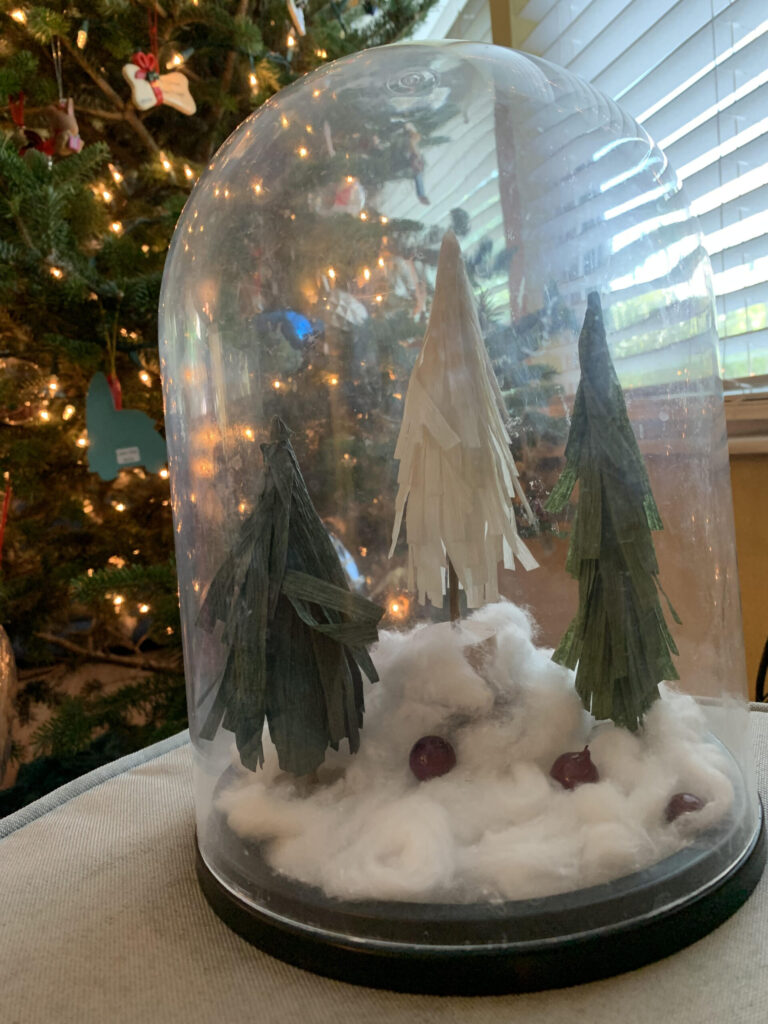 If you don't have a cloche or bell jar to repurpose, you could also make this on a smaller scale with a mason jar, a recycled salsa jar, or anything clear with a lid.