Have a bundt pan and use it just for bundt cakes? Can you think of 10 other uses for it? What about a pizza stone? Or coffee filters? Dozens of common kitchen gadgets can be used in multiple ways to really change the way you think about them.
If you want more information, then you definitely need to check out this new book…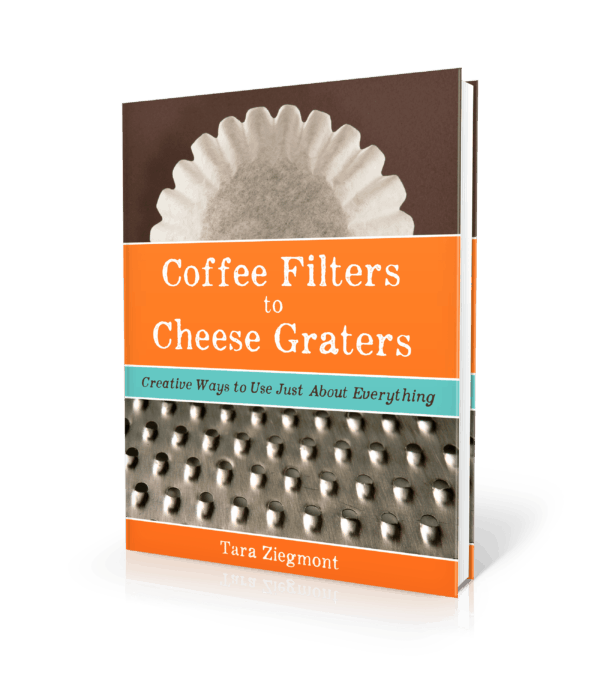 A little more about this innovative book, Coffee Filters to Cheese Graters: Creative Ways to Use Just About Everything:
Are you tired of wasting your money on the latest kitchen tools and cleaning products? The things you already own can go the extra mile for you if you let them, saving you all those steps and keeping your money where it belongs – in your wallet. In Coffee Filters to Cheese Graters: Creative Ways to Use Just About Everything, you will find lists of 10 or more new uses for 44 everyday household items. Including everything from using your bundt pan to bake potatoes to making mini meat loafs in your muffin tin to using salt to clean coffee-stained mugs, this book is the answer to questions you didn't even know you had!
Today only this book is available for $2.99.  Starting Wednesday, July 16th, it will still be on sale for $4.99 before it goes back up to the regular price of $6.99.
Plus, if you purchase before July 20th, then you'll receive the following bonuses:
A cleaning checklist explaining every surface mentioned in the book and what substance is best to clean it
A Do Not Throw Away list – a list of recyclables and reusables that you can laminate and put near your trash can
An alphabetical index of every recipe found in the book, including where to find them
Access to the 10-day Getting Started Challenge (see the FAQ below for more info) in which you'll have a chance to win a $50 Amazon gift card
Order your ebook copy of Coffee Filters to Cheese Graters today!
See more ideas for New Uses for Old Things on our Pinterest Board:
Follow The Happy Housewife's board New Uses for Old Things on Pinterest.